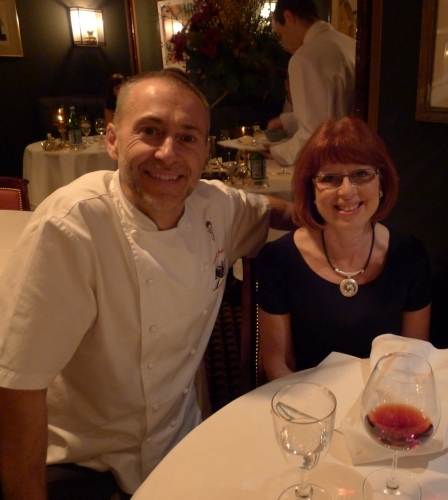 Michel Roux Jnr, the esteemed judge on BBC's Masterchef The Professionals turns his watchful eye to front of house service for a new television series starting this week.
And Harrogate's many dining out enthusiasts will be as keen as any in the country to see how Michel Roux's Service inspires eight inexperienced young people to achieve the highest standards – from a fairly unpromising start.
The trainee's low self esteem and lack of social skills presents a tough challenge but expert coaching and some initial try outs at cafés and restaurant chains begins to unlock hidden talent in the candidates.
As the series progresses and more exacting standards of Michelin-starred restaurants are applied, the newly trained front of house team understand the part they play in ensuring the customer has an excellent dining experience.
The two most promising trainees at the end of the series will be offered industry scholarships, one for a front of house role and the other to train as a sommelier.
The series aims to encourage many more British youngsters to think of a career in service as a worthy and aspirational profession.
Michel Roux Jnr is an influential and award winning chef-patron of Le Gavroche, London. His father, Albert and uncle, Michel – the famous Roux brothers, opened the restaurant in 1967. Michel Roux Jnr took over Le Gavroche in 1991 and the restaurant has consistently won top industry and public acclaim for food, wine and service.
Michel Roux Jnr is as well known to his customers as he is to his distinguished kitchen brigade and front of house team.  Unless filming commitments intervene he can be found daily in the kitchen during service and later in the restaurant where he visits each table to speak to diners personally.
Michel Roux's Service is on BBC2 from Wednesday 12 January