A dedicated roads policing operation to protect residents from travelling criminals over the festive period has been hailed as a huge success.
North Yorkshire Police established Operation Highwayman on 22 November 2010 to ensure that the communities of North Yorkshire and the City of York were safe from the threat of organised crime groups and other offenders who take advantage of the county's road networks to commit crime.
Officers have, so far, dedicated over 700 hours of patrol time throughout the on-going operation; policing the main routes in and out of the county to ensure that offenders are stopped in their tracks and important intelligence is gathered on suspicious people and vehicles. As a result there has been a dramatic decrease in the number of known offenders travelling into the county particular those from West Yorkshire.
An intelligence sharing agreement with West Yorkshire Police has also resulted in a number of arrests over the border, based on intelligence gathered during Operation Highwayman and West Yorkshire Police's successful roads policing initiative, Operation Titan. In addition 10 offenders have been arrested on North Yorkshire's roads by Operation Highwayman patrols. As a result of the dedicated, intelligence led patrols and the targeting of main routes used by criminals coming into North Yorkshire and the City of York, there has been a significant drop in two-in-one burglaries in the areas where the operation has been focused. Selby, York, Harrogate and Craven, which share borders with West Yorkshire, enjoyed a 66 per cent decrease in two-in-one burglaries for the whole of December compared with the same period last year.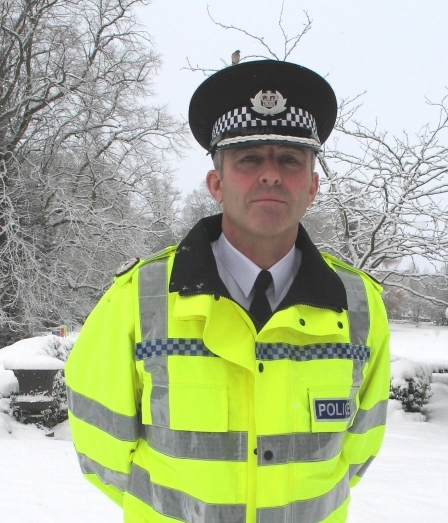 Assistant Chief Constable Tim Madgwick, of North Yorkshire Police, said: "Operation Highwayman has been a great success. We have achieved what we set out to do, which was to ensure that our communities were protected from traveling criminals over the festive period. "Offenders intending on visiting North Yorkshire and the City of York have clearly been deterred by the visible and dedicated patrols we have been operating. We have also gathered some really valuable intelligence, which means if they are planning on coming back in the future we will be waiting for them. "Our strong partnerships with our colleagues at West Yorkshire Police have been vital to this operation and both forces have benefited greatly from the sharing of resources and intelligence. "The foundations which have been laid during Operation Highwayman ensure that we are better prepared than ever to protect our borders and communities from traveling criminals." Notable arrests
* Three men were arrested on suspicion of theft and possession with intent to supply after police stopped and searched a vehicle on the A19 at Skelton. Officers pulled the car over at around 1.05am on Thursday 6 January 2011 and found a laptop which was believed to be stolen and a quantity of white powder. A 20-year-old man from Thirsk, and two 22-year-old men from York are currently on police bail as enquiries continue.
* During a dedicated Operation Highwayman patrol in Scarborough, officers stopped a black Seat Ibiza on Eastborough at around 8.30pm on Friday 17 December 2010. Following a search of the vehicle officers found a quantity of white powder under the driver' seat and arrested all three occupants of the vehicle on suspicion of possession of a Class A drug with intent to supply. The suspects, a 25-year-old man from Scarborough, a 25-year-old man from Malton and a 32-year-old man from Liverpool have all been released on police bail as enquires continue.
* In the early hours of Thursday 16 December 2010 officers stopped a blue Audi A3 on the A19 at Topcliffe. Upon searching the vehicle, police found £14,000 in cash which was confiscated under the Proceeds of Crime Act.
* On Wednesday 5 January 2011, police conducting Operation Highwayman patrols on the A1 near Wetherby arrested a 23-year-old man following a high speed pursuit. With assistance and air support from West Yorkshire Police, officers detained the man near Ferrybridge on suspicion of theft, dangerous driving, failing to stop for police and driving while disqualified.