An appeal for Christmas gifts for local has gained a huge response with thousands being donated.
Resurrected Bites are delivering food to local families in need. They distribute food donated by individuals, businesses and from distribution warehouses of short-date or damaged food.
Although they have seen the demand for food parcels dramatically increase over recent months, they wanted to do more. In November, they started a further appeal for unused or unwanted gifts that they could wrap and deliver to their customers. They especially wanted to make sure that parents had something to give their children on Christmas day..
The response was fairly immediate and continuous with  distribution centre being setup and a small army of volunteers coming forward to help.
Catherine Crompton, Resurrected Bites, said:

The response to the appeal has been fabulous, and we have received thousands of donated presents.

That allowed us to fulfil what we had set out to do with presents for local children, but we had enough to open it up to a wider audience of children's resource centres, disabled children and also go as a far as donating to Leeds through St Georges Crypt.
Diane and Charlie Creek (the Christmas Elf's) from St George's Crypt picked up a van-full of presents.
Diane Creek said:

St George's Crypt provides presents for around 2,000 children – we deliver in bulk to places like children's centres and many other groups through our distribution centre.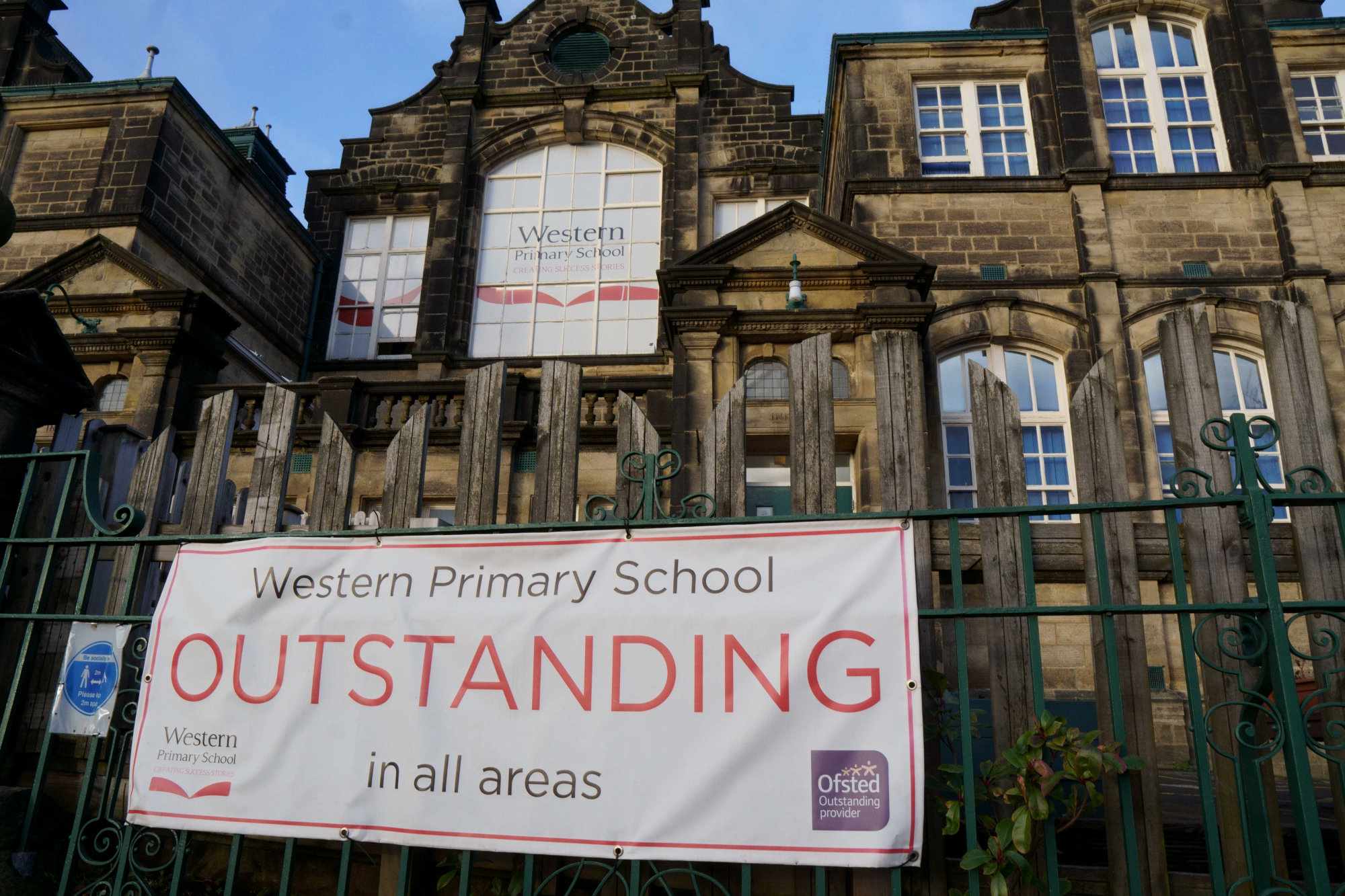 Western Primary School initially became involved with Resurrected Bites after helping with food donations using a wheelie bin. Each week the food is collected and then taken to the Resurrected Bites base on Gracious Street in Knaresborough, from there it is re-distributed.
The school then extended their involvement with a reverse advent calendar, that's where you put something in, rather than take something out.  It was something that the school has said fits with their values and visions with kindness and attitudes to people. Gift labels were attached to the school railings, but some details on who the present was for.
Resurrected Bites know many of their families that they support and was able to give the school details for the labels – just not the recipients names.
Each label was quickly taken from the school railings, and they developed a growing mountain of presents. On Monday, 14 December 2020, they were collected by Catherine Crompton and Michelle Hayes from Resurrected Bites.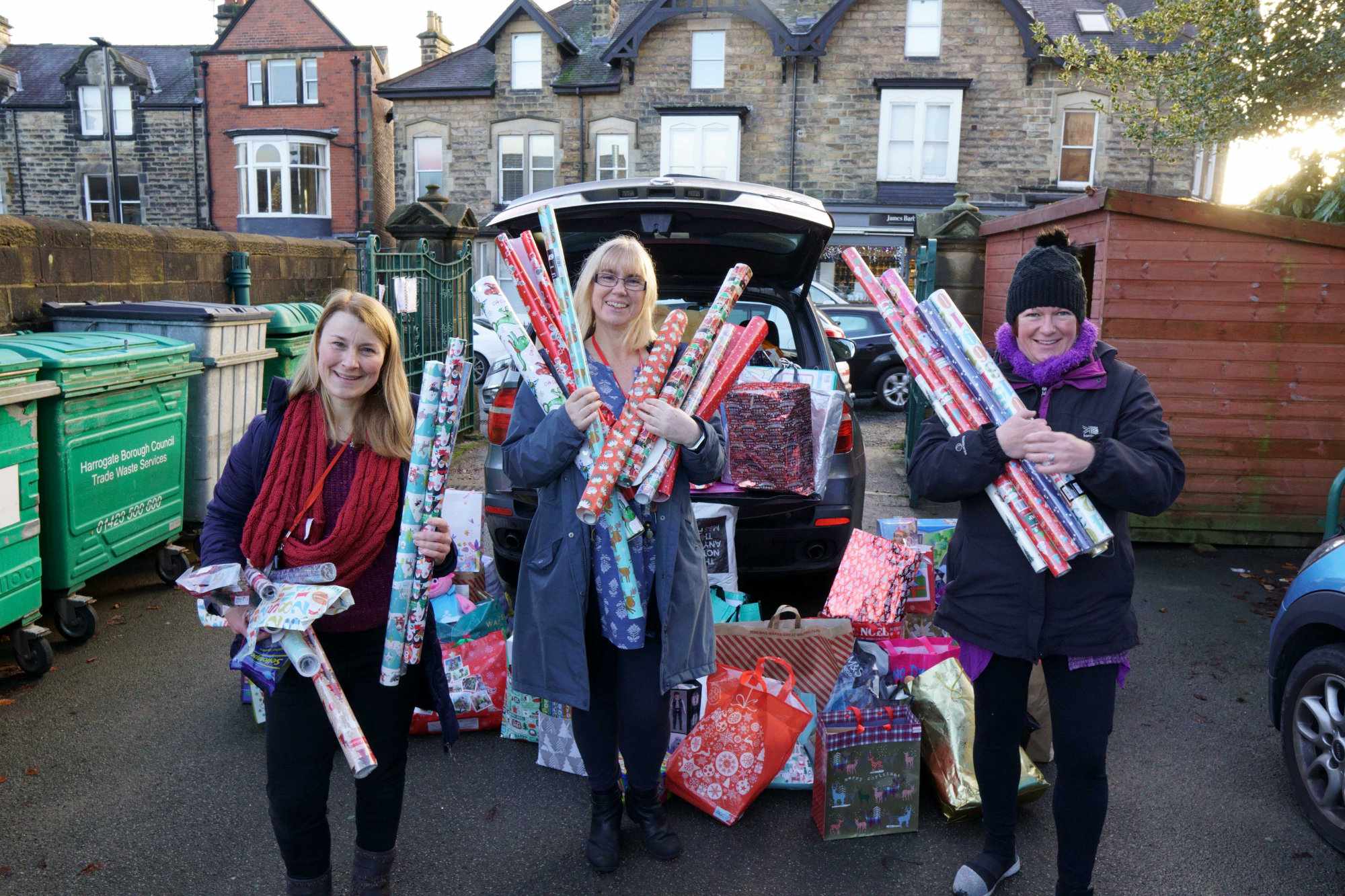 Tim Broad, Headteacher at Western Primary School, said:

We are really pleased to be working with Resurrected Bites to make sure that needy families in our community don't go short of food over the holiday and that children in these families also receive meaningful gifts which will bring them happiness and put a smile on their faces.

Our parents and pupils have been brilliant in the way they have responded to this; I can't thank them enough and it really highlights the goodwill out there which I think has been thrown into sharp focus by the pandemic.

However, it is important that this isn't just a seasonal thing – many families have ongoing needs and require sustained support. We are determined to continue to work with our very active parent group and other organisations in the community to offer ongoing support to the most needy families throughout 2021 and beyond.