Yorkshire in Bloom judges were in Harrogate last week to cast their expert eyes over the town's entry in this year's competition.  Harrogate has won Yorkshire in Bloom a staggering 33 times since it first took part in 1975.
As part of the visit, Denise Wherrett and Philip Young were welcomed by James Cain MD of Harrogate Spring Water, who explained the history of Harrogate's development as Spa Town and the importance of its water, before being escorted on a three and a half hour tour by Patrick Kilburn, Harrogate Borough Council's Head of Parks and Open Spaces and Pam Grant, President of Harrogate in Bloom.
Harrogate in Bloom co-ordinates the town's entry on behalf of Team Harrogate whose members include 15 other groups, voluntary or charitable, with a common aim to enhance our area whether through horticulture, protecting the environment or encouraging community participation.  These groups work alongside Harrogate Borough Council.
As there is a strict time allowance it isn't possible to visit all groups but even so the judges were taken on a packed and interesting tour.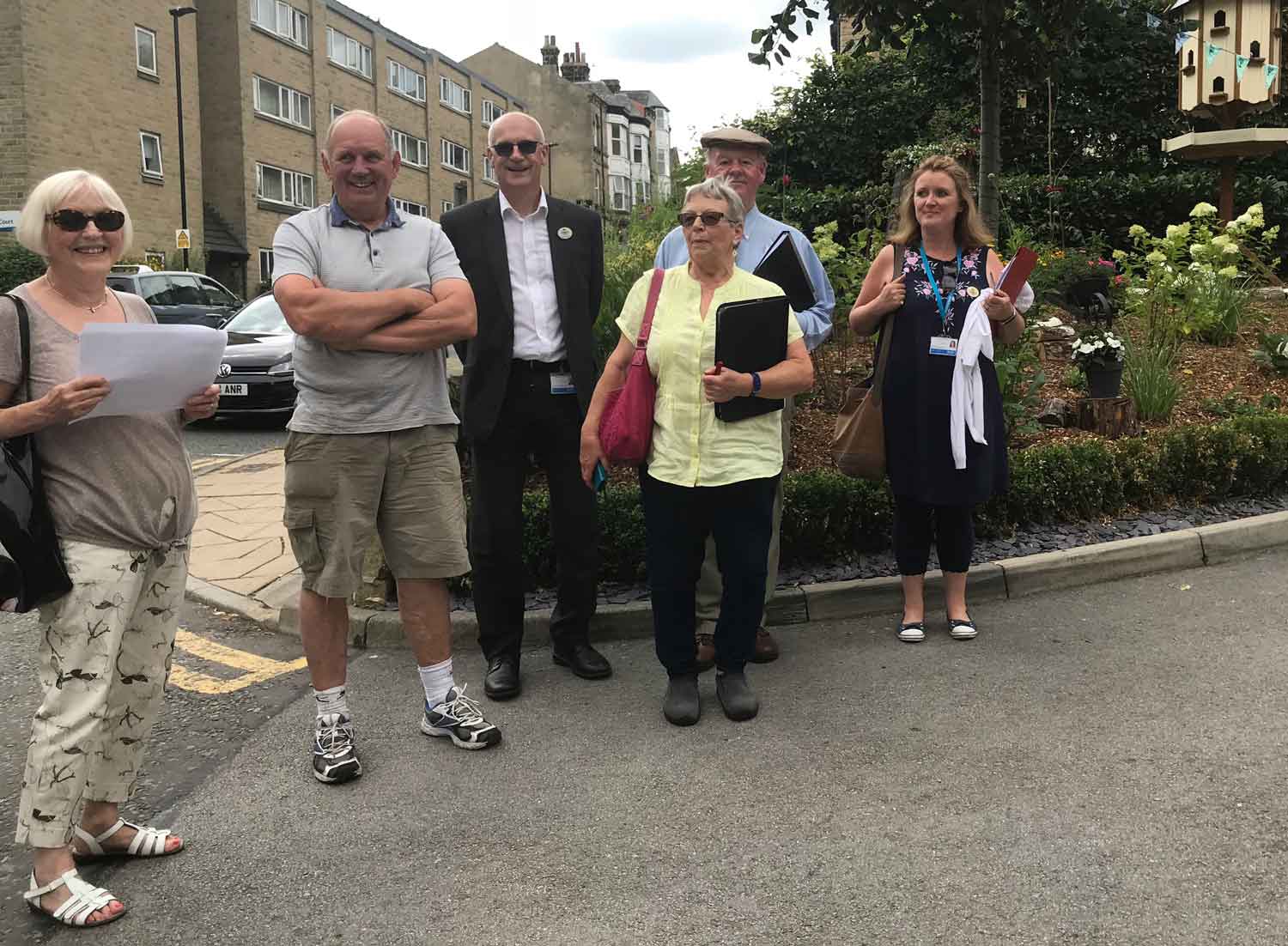 The tour included the Pinewoods and the council's nursery, Horticap, Harlow Hill Allotments, Rossett School, Rossett Nature Reserve, the Valley Gardens including the Friends' recently restored Japanese Garden, through the town centre taking in Crescent Gardens, the Montpellier Quarter, the War Memorial Gardens, up James Street to Station Parade and into Library Gardens, then another short drive to Woodlands Community Garden and Stonefall Park.  The judges were also taken to the Fat Badger to see what a business can do with a small garden and to Roger's Almshouses where a totally new garden has been created to celebrate the 150th anniversary.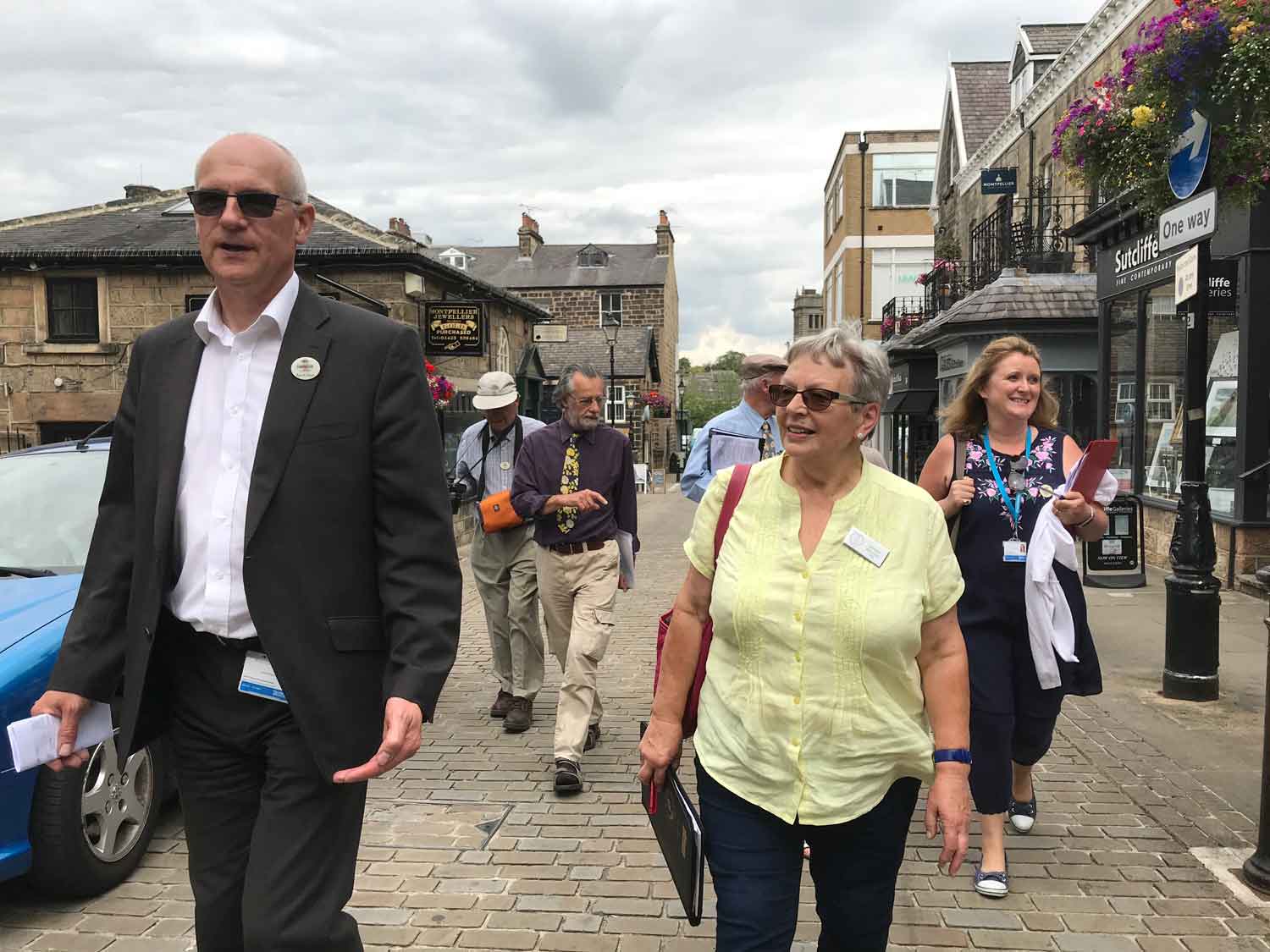 The tour finished with a well-earned lunch at the Harrogate Flower Show Offices.
Results will be announced on 11 September 2018.