On Saturday (26 November 2016) Pannal Ash Under 8s were invited by Everton FC to play in a Powerleague Tournament in Leeds.
Everton scouts had selected 24 top teams from Manchester, Leeds, Grimsby, York and Hull. With 4 groups of 6 then quarters semi then final.
Pannal won all 5 group games then continued winning right through to final. The final was very close but after soaking up a lot pressure but caught them on the break which Harrison Morrell scored the winning goal.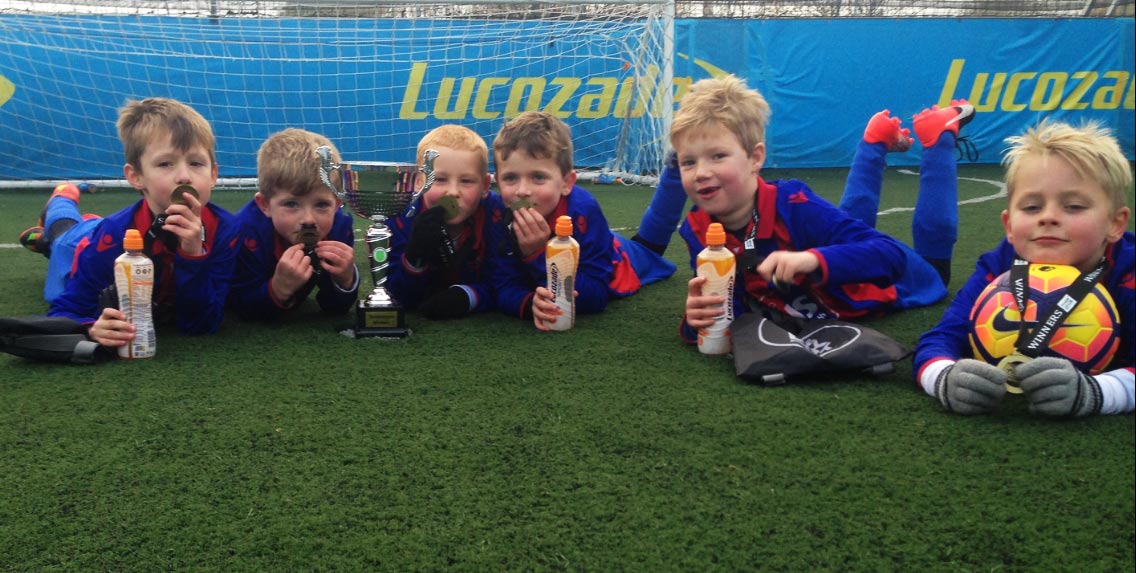 In all 8 games they scored 30 goals with Harrison Morrell on 12 and Hayden Gill with 9. I would like to say we have 34 kids and they are a amazing bunch right the way through to our development squads.
Head coach, Darren Morrel, said: I have had the pleasure of working with most of them since the age of 5. The parents are a great bunch and we have our own little Pannal Ash U8s family. I would like to thank our sponsors The Bus Business and New Guard Coating for there continued support since we begun our journey.
The training is all fun-skills based football with Head coaches Darren Morrell and Gary Singleton.