Seven people who were involved in a conspiracy to supply heroin and crack cocaine in the Harrogate area have been jailed for a total of nearly 30 years.
Two other people avoided jail terms but were handed suspended sentences and a community service order.
The defendants, who had already pleaded guilty to various offences within the conspiracy at an earlier hearing, were all sentenced today (Friday 13 June 2014) at Leeds Crown Court.
Ringleader Wajid Ali, of Thursby Street, Bradford, who ran the operation, was sentenced to eight years' imprisonment for conspiracy to supply Class A drugs.
Ali, aged 28, recruited drug users to collect heroin and crack from Bradford and sell it on the streets of Harrogate, Starbeck, Knaresborough and the surrounding areas on a daily basis.
Michael Christopher Crowl, who was described as Ali's Lieutenant, and was the main driver making regular trips over to Bradford to collect the drugs in cars which were supplied to him by Ali, was jailed for six years for conspiracy to supply Class A drugs.
Crowl, aged 27 and of Woodfield View, Harrogate, was often accompanied on his trips to Bradford by Janine Cattermull, who was also sentenced for conspiracy to supply Class A drugs.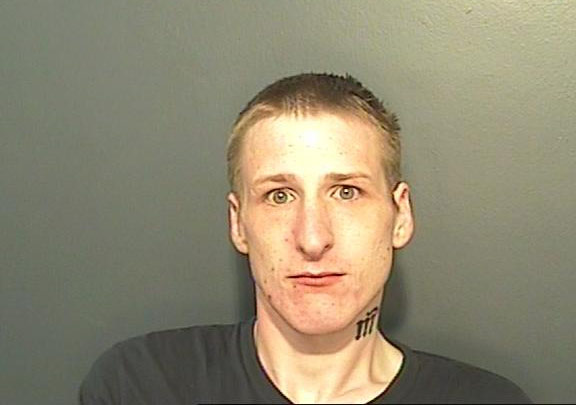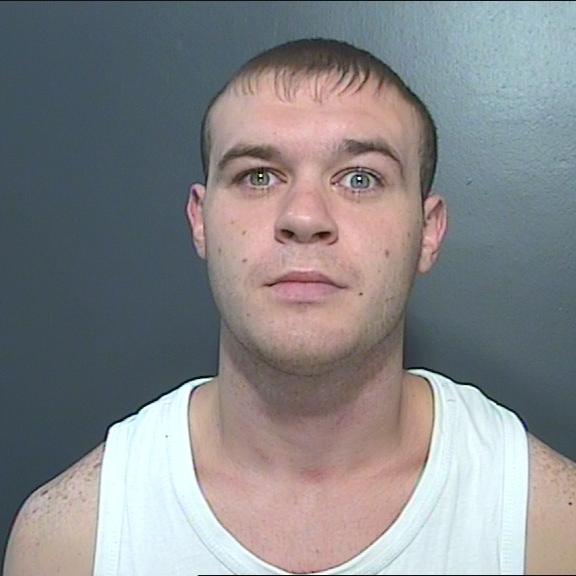 Cattermull, aged 28, of Southgate Avenue, Ripon, was jailed for four years.
Anthony Ross, aged 24 and of Westminster Place, Bradford, also pleaded guilty to conspiracy to supply Class A drugs.
Ross was used as a passenger to collect the drugs from Ali in Bradford. He was sent to prison for 16 months.
Katrina Gill, was sentenced to four years' imprisonment for possession with intent to supply Class A drugs.
Gill, aged 30, of Spa Lane, Harrogate, took over the driving from Crowl when he was arrested, with Gemma Chambers accompanying her on the trips to Bradford.
Chambers, aged 31, of Wentworth Close, Harrogate, and Katie Bradley, were jailed for 32 months each for possession of Class A drugs with intent to supply.
Bradley, aged 33, of Thistle Hill, Knaresborough, was a regular visitor to Bradford with Michael Crowl and had a large amount of drugs hidden in her jeans when they were stopped by the police on their way back to Harrogate in April 2012.
Bridie Kate Chapman, aged 28, of Harlow Park Road, Harrogate, pleaded guilty to being concerned in the supply of Class A drugs and was jailed for 21 months suspended for two years.
Chapman was Crowl's passenger when he resumed his trips across to Bradford to collect the drugs, after a period of inactivity following his arrest.
Hasnain Abbas, who pleaded guilty to money laundering was given a 12 month community order and instructed to complete 180 hours of unpaid work.
Abbas, aged 23, of Leeds Road, Eccleshill, Bradford, was in possession of cash from drugs sales and a drugs debt list when he was arrested during a rendezvous with his co-conspirators.
Detectives from North Yorkshire Police's Organised Crime Unit began a long investigation after an officer on duty in Harrogate saw a deal taking place between a pedestrian and a Peugeot car on 28 March 2012.
Enquiries established that the vehicle was making regular trips between Harrogate and Bradford, nearly every day and sometimes twice a day.
On 12 April and 22 April the Peugeot was stopped by police. On both occasions the driver was Michael Crowl, who was allowed to go on his way after searches of the vehicle proved negative.
However, three days later Crowl was stopped again. This time officers found 48 wraps of heroin and 30 wraps of crack, which could have been sold on the streets for between £10 and £20 each.
Police also seized mobile phones which Ali had provided to Crowl to make arrangements for collection of the drugs from Bradford.
Despite Crowl's arrest the drug runs continued and he was arrested again along with Ross on 27 June. Officers found wraps of heroin and crack in the car they were travelling in and during a subsequent search of Crowl's house, 25 wraps of crack were found hidden under a dog kennel.
Each time Crowl was arrested, Ali re-equipped him with a new car and mobile phone.
On 10 July Ali travelled to Harrogate and met Crowl and Cattermull, who had earlier been seen selling drugs in Knaresborough, Harrogate and Starbeck, on a quiet country lane.
When Ali set off back to Bradford, police who had been observing the meeting, stopped Crowl and Cattermull and found 73 wraps of crack and eight wraps of heroin in their car.
Still the trips to Bradford and the sale of drugs on the streets of Harrogate continued until Abbas, Crowl and Chapman were arrested in Bradford on 4 October.
Abbas had £830 worth of bank notes in his possession which had Chapman's fingerprints on them. He also had three mobile phones with him, one of which contained a drugs debt list.
On 10 October 2012, police arrested Ali. He had £295 in cash with Abbas's fingerprints on the notes.
Ali's arrest spelt the end of the conspiracy.
Sentencing the gang, His Honour Judge Marson QC, commended Detective Constable Tim Jackson and analyst Ross White for their hard work, dedication and thorough investigation.
Detective Inspector Mark Pearson, of North Yorkshire Police's Organised Crime Unit, said: Today's sentencing brings a long investigation to a very satisfactory conclusion.

A great deal of time and effort from officers in the Organised Crime Unit has gone into this case, with many hours being spent observing the conspiracy, gathering evidence and seizing illegal drugs.

Wajid Ali was undoubtedly the ring leader and he preyed on the vulnerability of drug users in the Harrogate area, getting them to do his dirty work for him.

Having said that, it doesn't excuse the involvement of the other defendants, who knew exactly what they were getting themselves into. In particular, Michael Crowl, who despite being arrested several times continued the drug runs to Bradford on a daily basis.

Heroin and crack cocaine are highly addictive and extremely harmful and uncovering this conspiracy has disrupted the supply of those substances into the Harrogate area.

The Organised Crime Unit will continue to target people who seek to bring Class A drugs into North Yorkshire and this is just the latest in a number of successful convictions we have had in recent months.
Information from the community is very important in the fight against illegal drugs and you are urged to contact North Yorkshire Police on 101 if you know of anyone involved in the supply of drugs in your area.
If you wish to remain anonymous, Crimestoppers can be contacted on 0800 555 111.