A Harrogate-based charity has welcomed news that the Clangers will be returning to TV screens in 2015.
Over the past three years, the loveable 1970s characters have helped Yorkshire Cancer Research raise £20,000 for its world-class research, treatment and diagnosis projects across the region.
As the charity's official mascots, the giant pink creatures are available to purchase in the form of key rings and pin badges, while adventurous fundraisers have taken part in a variety of events, including the Mascot Gold Cup and the Bupa Great North Run, dressed in a giant Clanger suit.
Sally Crerar, Head of Community Fundraising at the charity, said:

The Clangers have gone down tremendously well with our supporters, young and old. Some remember them from when they were on television the first time round and have very fond memories, while the younger generation find them irresistibly cute.

They really are amazing little creatures, and I believe every household should have one. They are very low maintenance, and we've even heard reports that they come alive at night and do the housework!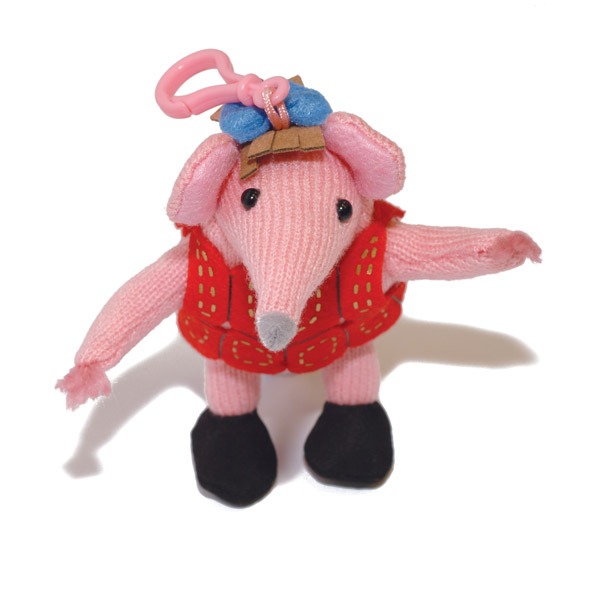 The Clangers made their first appearance on BBC1 in November 1969. The alien beings lived in craters covered by dustbin lids on a cold, blue planet, and became famous for their distinctive whistle. The characters will be resurrected in a new £5m series production by CBeebies, Coolabi, Smallfilms and US 24-hour pre-school network, Sprout, with BBC Worldwide.
Clanger key rings and badges can be purchased individually or in boxes from Community Fundraiser Michelle Riches by emailing michelle@ycr.org.uk or by calling 01423 501269.
Two giant Clanger suits are also available for use at fundraising events.