A group of charity runners will take part in a Yorkshire alternative to the New York Marathon this December, following the cancellation of the world famous event due to Hurricane Sandy early this month.
A group of runners from the Harrogate area will complete their own take on the world famous race on 2 December 2012, by running from New York Village, near Summerbridge, to Saint Michael's Hospice in Harrogate.
They will be setting off at 9am and arriving at the hospice somewhere between 1pm to 2pm as an estimate.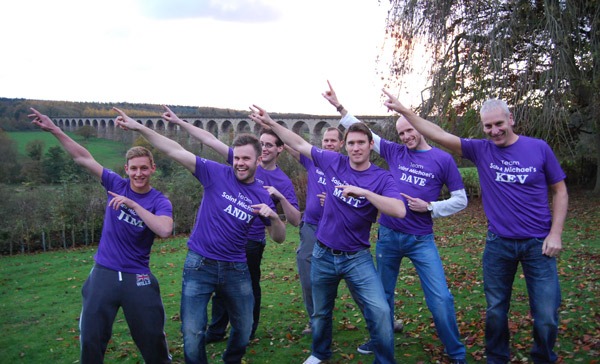 The group of eight are determined to complete this alternative to the New York Marathon to fulfil their promise to the many people who sponsored them more than £30,000 to help local people live with terminal illness and bereavement.
Runner Patrick Dunlop said:

We completely understand why the New York Marathon was unable to take place in 2012 and thoughts are with everyone who has been affected.

However completing this alternative challenge is important to us because it gives us the opportunity to fulfil our promise to the many people across the Harrogate district to sponsored us to finish the race, thus enabling the money we have raised to be put to good use supporting patient care at Saint Michael's.

This is how the idea of an alternative was born- and with New York in our patch the idea came together quickly.
People seeking to support the team can do so with refreshments at different posts along the route.
Local businesses and individuals are also encouraged to sponsor the team, or sponsor the mile markers along the route.
Donations can also be made through Justgiving or via mobile phone by texting 'NYNY12' and the amount to 70070.