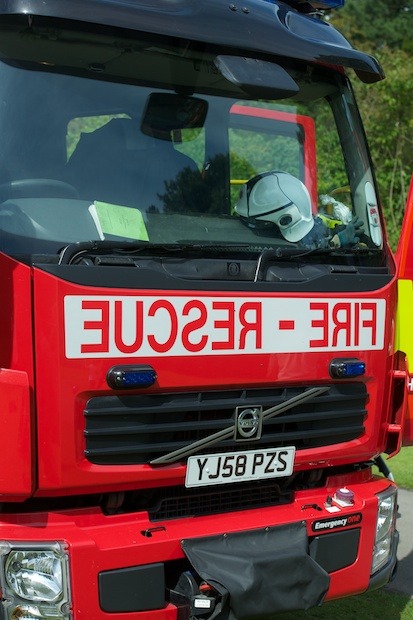 Fire crews from Ripon (who were at standby at Harrogate due to the Harrogate crews attending flash flooding in Summerbridge), and Knaresborough, together with a swift water rescue qualified Officer, were mobilised to reports of a male and dog being swept away in a flooded beck, towards the River Nidd, in the Bilton area of Harrogate on 7th July 2012 at 20:43.
Fire Control were informed of the incident by Police Control, and then were able to contact the initial caller for additional information. Fortunately, it was quickly established that the elderly male had managed to climb out of the flooded beck and was just cold, dirty and suffering slightly from shock.
Fire crews attended from 21:00 hours and deployed spotters upstream and downstream from the last sighting of the dog. Despite a thorough search which was eventually called off due to rising water levels and worsening light, there has been no further sightings of the missing dog on the night.
The dog managed to get out and find his own way home the following day.