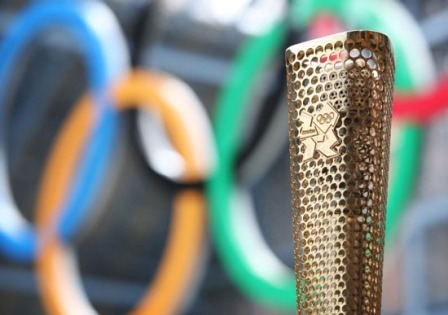 The names of the torch bearers have been released for each of the stages in Knaresborough, Harrogate and Ripon.
Please note that a number of runners have opted to not be named in the media.
The route will start in Knaresborough, near to the Toyota garage then proceed down the High Street, past Mother Shipton's, through Starbeck, along the Stray before finishing on the Ripon road near to the Duchy area.
The flame will then travel by vehicle to Fountains Abbey for a rest stop before heading to Ripon.
13:33 – Danielle Bailey (Knaresborough Toyota)
13:37 – Caroline Houseman
13:41 – James Moulton
13:44 – David Niblock
13:47 – Selale Kadak
13:56 – Susan Couture
14:06 – Hasan Musluoglu
14:07 – Starbeck High Street
14:09 – Andrew Mcmenemy
14:12 – Carol Newman
14:16 – Judith Charlesworth
14:19 – Hugh O`Neill
14:22 – Anita Adams
14:25 – Kathryn Pridmore
14:28 – Megan Smith
14:31 – Helen Mackenzie
14:34 – Kelime Cetinkaya
14:39 – Caitlin Chang (Prince of Wales Roundabout)
14:42 – Hanneke Dye
14:45 – Holly Whyte (T)
14:48 – Cenotaph
14:51 – Stewart Owen
16:00 – leaves Fountains Abbey
16:11 – Lewis Birkinshaw
16:14 – Robert Heaton
16:20 – Samuel Hall
16:25 – Market Square in Ripon
16:30 – Isabelle Fenny
Harrogate-News will be in the media vehicle following the torch bearers in Knaresborough and Harrogate. There will be a large picture story later. Please submit your own images too news@harrogate-news.co.uk