Police investigating criminal damage at the Sea Life Centre on Scalby Mills Road in Scarborough, are asking for the public's help to identify a man from cctv footage taken inside the penguin enclosure.
At around 2.20am on Easter Monday morning (25 April), three men were captured on cctv after breaking into the centre.
They were seen damaging the fencing and chasing the penguins before damaging the cctv cameras.
All three were wearing hooded tops. Police have released an image of one of the suspects taken before the cameras were damaged and are appealing for the public's help to identify him.
Sergeant Trish Hope of Scarborough Safer Neighbourhood Team, said: "This is a completely mindless act of criminal damage and cruelty. Thankfully the penguins were physically unharmed but were very alarmed and frightened by the incident.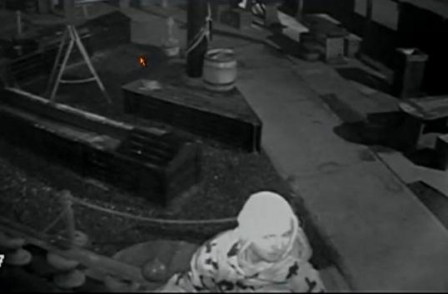 "The staff at the centre were understandably very upset and struggle to understand why anyone would wish to disrupt the centre or cause harm to the animals.
"We are determined to bring these people to justice and I am appealing to any members of the public who can help us identify the suspect or anyone who has any other information which could help us, to please get in touch."
Anyone with information can either call North Yorkshrie Police on 0845 60 60 247, or you can give information anonymously to Crimestoppers on 0800 555 111.