A Harrogate businesswoman has shaved her head to raise money for cancer charity Yorkshire Cancer Research.
Louise Aikman, founder of the Harrogate School of Swimming, has shaved her hair in a bid to support husband Steve who is undergoing chemotherapy after fighting cancer for more than 15 years.
The mum-of-two is determined to support other cancer sufferers as well as her husband by raising cash for research to improve diagnosis and treatment of the disease.
Steve was first diagnosed with a brain tumour in 1991 and bowel cancer in 2002. He was then diagnosed with bowel cancer again in 2017 and with subsequent prostate cancer in 2018.
Louise enlisted the help of her hairdresser Jessica from Bojangles, Knaresborough who agreed to shave her head. She waved goodbye to her locks on July 4, so far raising £3,306 for the charity.
Louise said:

Steve really is an inspiration. He is strong, brave and incredibly positive. This time when the cancer came back I just knew I had to do something to show Steve some solidarity and also try to make a difference for other cancer sufferers. I think it's important to raise awareness of the fight that not only Steve but many others face every day.

Cancer has affected all our lives for many years now. Steve was first diagnosed with cancer in 2002 when our children were very young, just six months and three years old. It was a terrible shock, but we pulled together as a family and have carried on living and enjoying life, trying to make it as normal as we possibly can.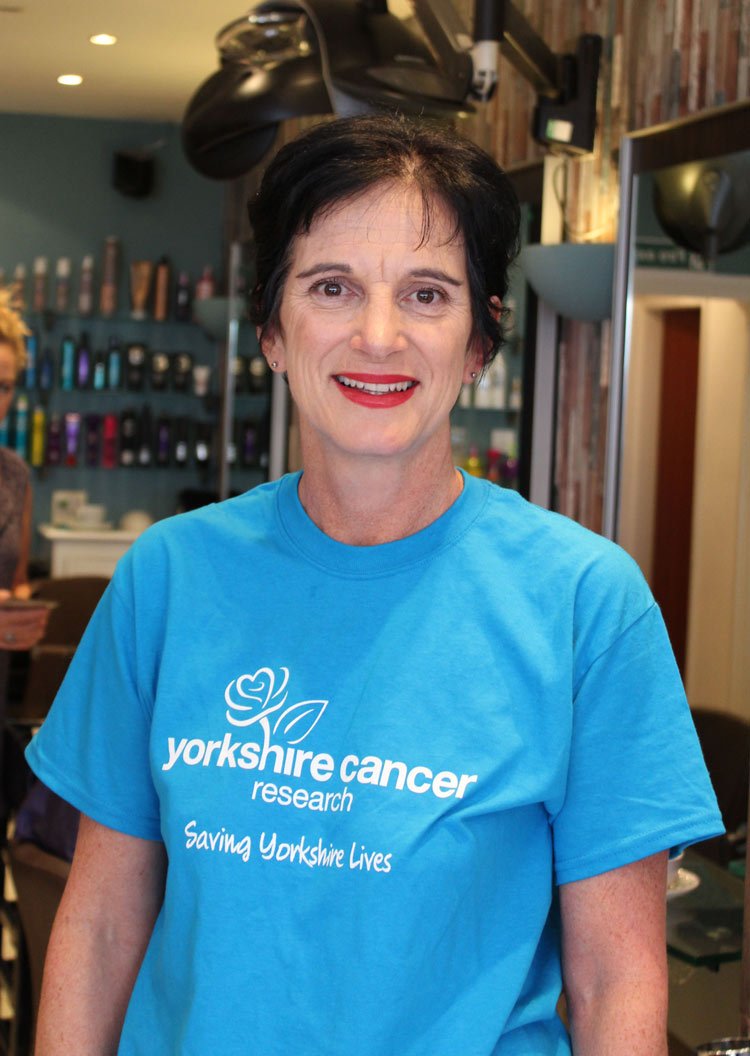 Determined not to be thrown off course by the cancer, Louise and Steve have always worked hard. Steve is co-owner of 10 Devonshire Place and Louise set up her own business almost 10 years ago.
Louise founded the Harrogate School of Swimming in 2009, which provides swimming lessons for children aged between four months to adults. She has a great  team of swimming instructors who have been wonderful support to her family.
Louise added:

We've had such incredible support from family and friends and are really grateful for that. I'm so very thankful to people for showing their support and sponsoring me. The money that we're raising will provide much-needed funds for research projects in our region, so every penny is vital.
Alex Green, Relationships Manager at Yorkshire Cancer Research, said:

We're incredibly grateful to Louise and everyone who supported her. The money raised will help to save lives in Yorkshire by raising awareness of cancer and how to prevent it, promote screening programmes to increase early detection and fund innovative research projects, from diagnosis to end-of-life care.
To sponsor Louise and support Yorkshire Cancer Research, please go to www.ycr.org.uk/myheadshave.