Mayoral candidate Keane Duncan has warned the Conservative Party it must do more to appeal to younger voters if it is to win the next election.
Speaking at the party conference in Manchester, Mr Duncan said the party is facing a "youth crisis" and is "haemorrhaging support from younger voters".
He pledged to be a Mayor who delivered for all generations, but particularly the next generation, the 28-year-old told a fringe event entitled The Future of Conservatism:

Fifty years ago, class was the dividing line in British politics. Today, the new dividing line is age,"

We are haemorrhaging support from younger voters. This represents a crisis for our party that we must turnaround if we are to win the next election.
His comments come after the latest YouGov poll showed just 1 per cent of 18-to 24-year-olds plan to vote Conservative at the next election.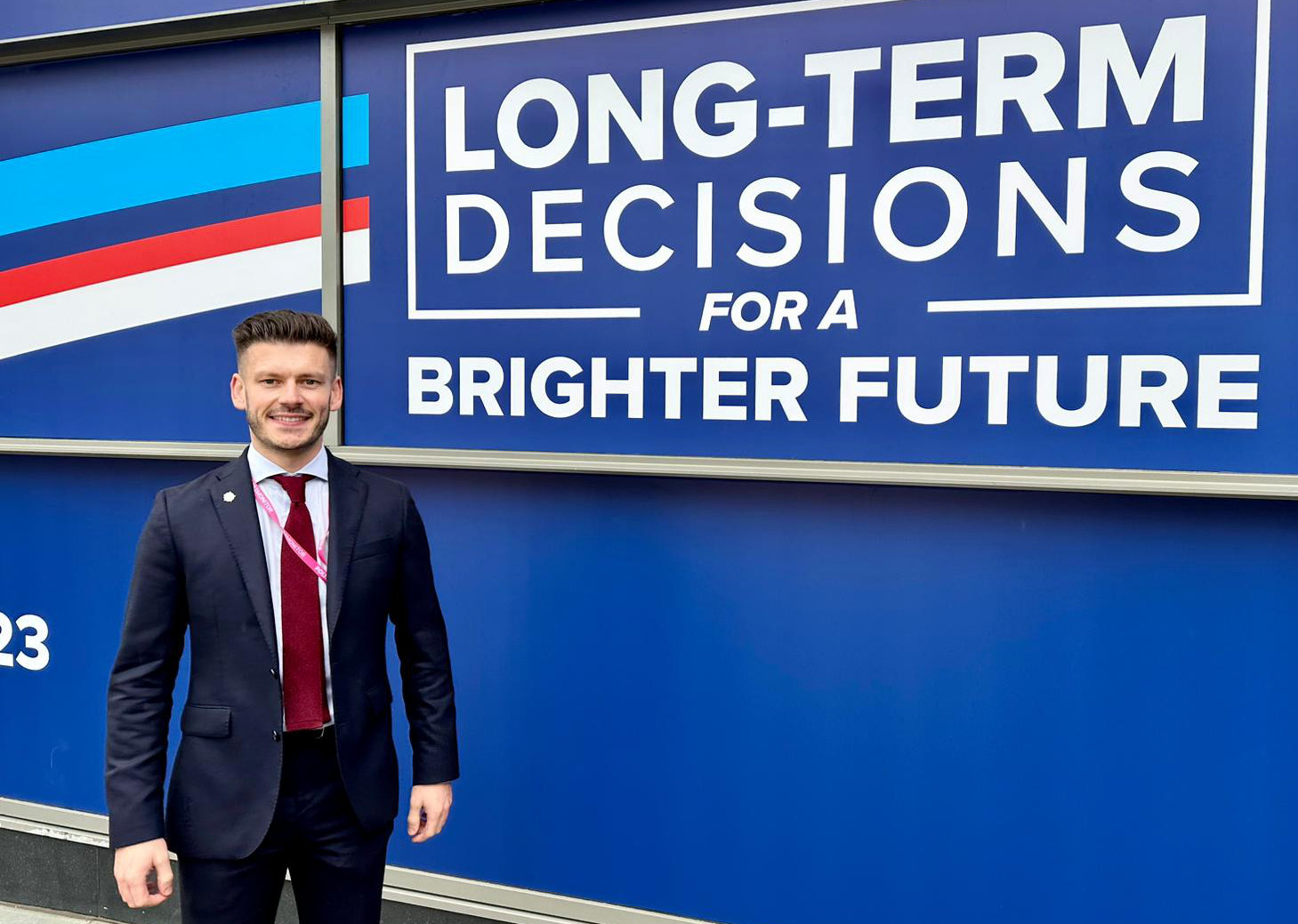 Mr Duncan said the party must go "back to fundamentals" and these that would be the building blocks of his campaign to be York & North Yorkshire's first ever elected Mayor.
Keane Duncan said:

A Conservative Party that backs aspiration and is proud of success.

A Conservative Party that says whoever you are, wherever you're from in UK, whatever your background, you can succeed.

A Conservative Party that does not just look at the here and now, but looks to the longer-term.

A Conservative Party prepared to be honest about the challenges facing the country.

And, critically, a Conservative Party prepared to act, even if it is tough, to ensure younger people are better off.
Keane would be the UK's youngest ever directly-elected mayor if successful in May's election.
Addressing the issue of his own young age, he told Young Conservatives at the event:

It's more important than ever to have younger representation.

My message to you all: please do not be dissuaded, do not be deterred by those out of touch with the reality of the predicament facing our party.

It could not be more important than now for the party's younger generation to step forward. We are the future of our party, the future of Conservatism and the future of the country.

We can overturn our youth crisis, we can win the next election and the Conservative Party can deliver for the next generation.