Cosy Club will open at 37 Cambridge Street, Harrogate on 31 August 2022.
A spokesperson for Cosy Club said:

The popular Victorian spa town of Harrogate has been a target of ours for some time. The town being a popular tourist destination with a good local catchment and regular polls as one of the best places to live in Britain is somewhere we are very excited to open.

Our new restaurant offers a very strong location, linking the main retail and leisure pitches within the town.

The externals of this historic building have been extensively renovated by our landlord, Broadland Properties, and we have been pleased to work with them on this prominent building in order to bring Cosy Club to Harrogate.
Cosy Club will be located on Cambridge Street in the heart of Harrogate's town centre – between HBC and River Island.
Cosy Club Harrogate
This new Cosy Club is set in a characterful building on the busy Cambridge Street in Harrogate.
The new interiors have an arts and crafts feel with wallpaper originally designed in 1895, table lamps throughout the restaurant which were made by hand and the main bar featuring lots of bespoke handmade stained-glass work.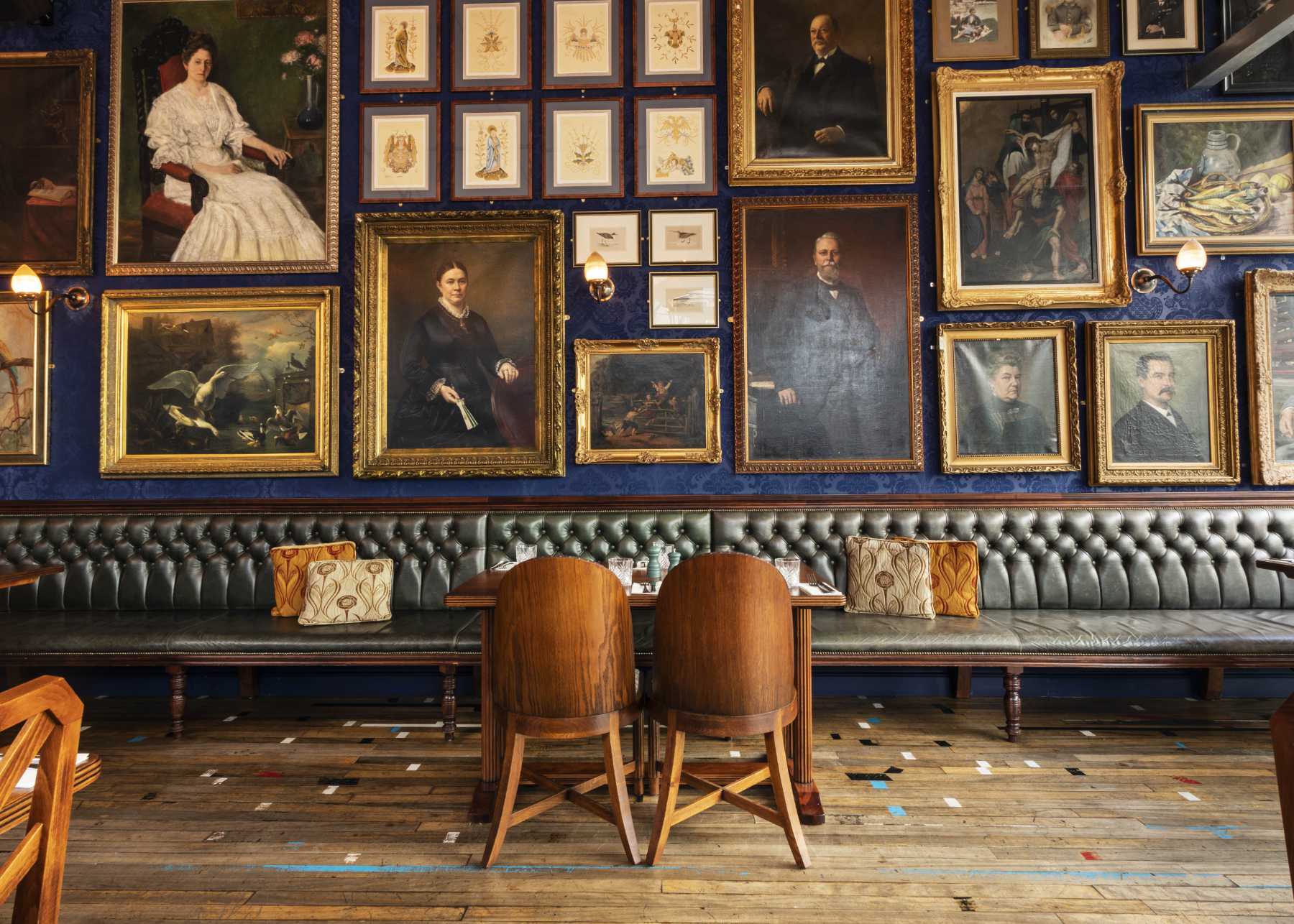 A spokesperson for Cosy Club said:

We can't wait to bring a touch of glamour and our fresh, modern menu to the food scene. Cosy Club, an opulent all-day bar and restaurant brand, is owned by Loungers.

Join us for relaxed dining and drinking in a really special setting with a touch of timeless glamour.

Experience warm, welcoming service, amazing interiors and exceptional food and drinks.

With all-day menus featuring fresh and modern classics, extensive brunch, gluten free and vegan menus there is something for everyone and we are proud of every dish.
They will serve British, European, and Asian dishes with a nod to North America at Brunch. The aim is for the food that is classic, comforting.
Loungers was founded in 2002 by a trio of long-standing friends, Dave Reid, Alex Reilley and Jake Bishop. Having spent years in the restaurant and bar trade – not to mention just as many propping up the bars in Bristol (all of course in the name of research) – they decided it was time they did their own thing. The motivation was simple and very selfish; they wanted somewhere to drink themselves.
An empty opticians on North Street, Bristol seemed to fit the bill. It had the necessary planning permission, was just about big enough and in reasonable condition. The 'shell' included a kitchen so they accepted that they would be doing a bit of food, and after a few months of sort-of-not-knowing-what-they-were-doing, Lounge opened on Tuesday 29 August 2002.
They liked it a lot and so, it seemed, did a lot of other people. They pondered whether they should open another one, maybe on Gloucester Road, and in what was an absurdly short space of time they did, and Loungers was born.
Cosy Club came along 8 years later on 10 September 2010 when a beautiful building in Taunton became available – their very first Cosy Club.
The founders wanted a welcoming yet opulent place for more celebrations and bigger parties. They needed bigger spaces for this, and often in beautiful, historic buildings.
See https://cosyclub.co.uk/location/harrogate/