Paradise Tap and Taco is a craft beer bar and Mexican street-food café taking up a home in the Coldbath Clubhouse on Kings Road in Harrogate. But it is a story about passion for an idea, and that passion generating support, especially from a flexible landlord.
Harrogate born, Ellie Stott and Josh Molloy have been together since 2012 and this is their first business venture together. Neither are new to the industry and will be known to many for running Major Tom's Social for 5-years.
Josh, who previously managed the Tap Room at Roosters, said:

My partner, Ellie and myself are both 29 years old and have been working in local pubs, bars and cafes for about 10 years – we've worked our way up from the bottom in such well-regarded venues as BrewDog, Major Tom's Social, Hoxton North and Rooster's Brewery.

We're bringing something a little different to Harrogate. Although the town was home to the wonderful Salsa Posada for 25 years (until 2016), it has until now had very little to offer the way of casual, affordable street-food style dining.

Our goal is to create a really informal, friendly space where anyone can feel perfectly welcome whether they just want to have a coffee, to stock up on rare and exclusive cans and bottles from our takeout fridge, to take home a round of burritos to feed the family, or to spend the evening with friends, sampling a variety of smaller dishes and sharing a bottle of wine.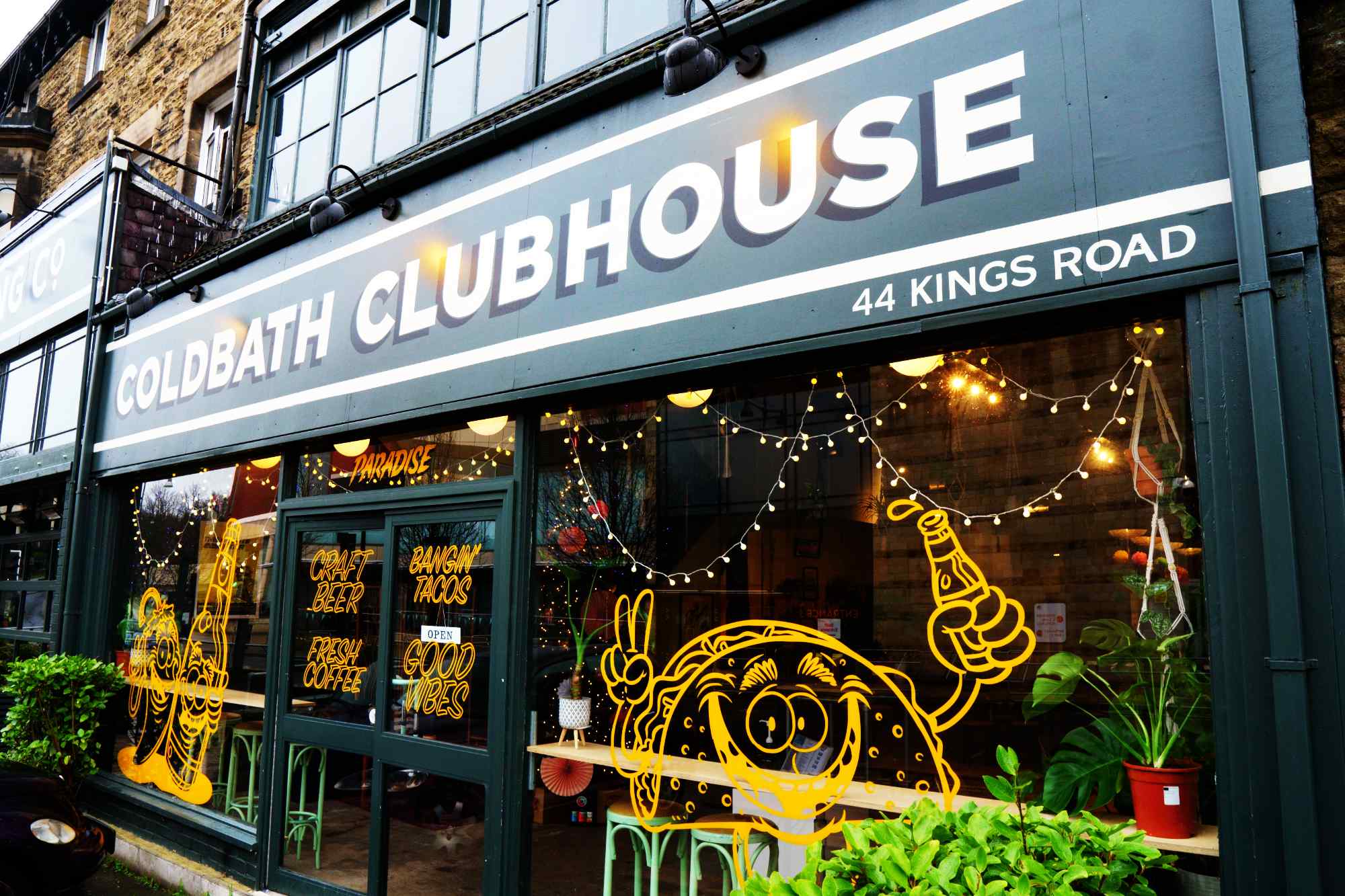 The business was previously planning to open in March this year, but in a different venue. Covid-19 meant they had to press pause on the launch, with both Ellie and Josh taking other jobs.
A chance meeting with the building landlord, Jim Mossman, in the North Bar, lead to the business coming back to reality.
Josh said:

Our landlord, Jim Mossman, has been brilliant and really supportive, he has good business sense  and given us general business advice.

We also couldn't have opened with him being so flexible with the length let we needed to commit to.

Previously we had been looking at property that were asking for a 5-year let period, so in a way, the lockdown has benefited us as we have now opened somewhere different.

But we have genuinely been overhwelmed with the support from many people.
The business opened at the beginning of October they managed a really fun four weeks before forced to close for the next four.
They are  now back open and have extended to 7 days a week for December.
Mon – Fri   4pm to 10pm
Sat – Sun 12pm to 10pm
Josh talking about why it's called Paradise:

We have taken our experience of working in the bar trade to develop what we believe is our paradise. It's taken what we have seen and done before to develop a concept that is accessible to all, and reasonably priced.

It's somewhere you can come for just a coffee, but you will likely meet myself or Ellie. We are not managers sat in an office, we are very hands-on.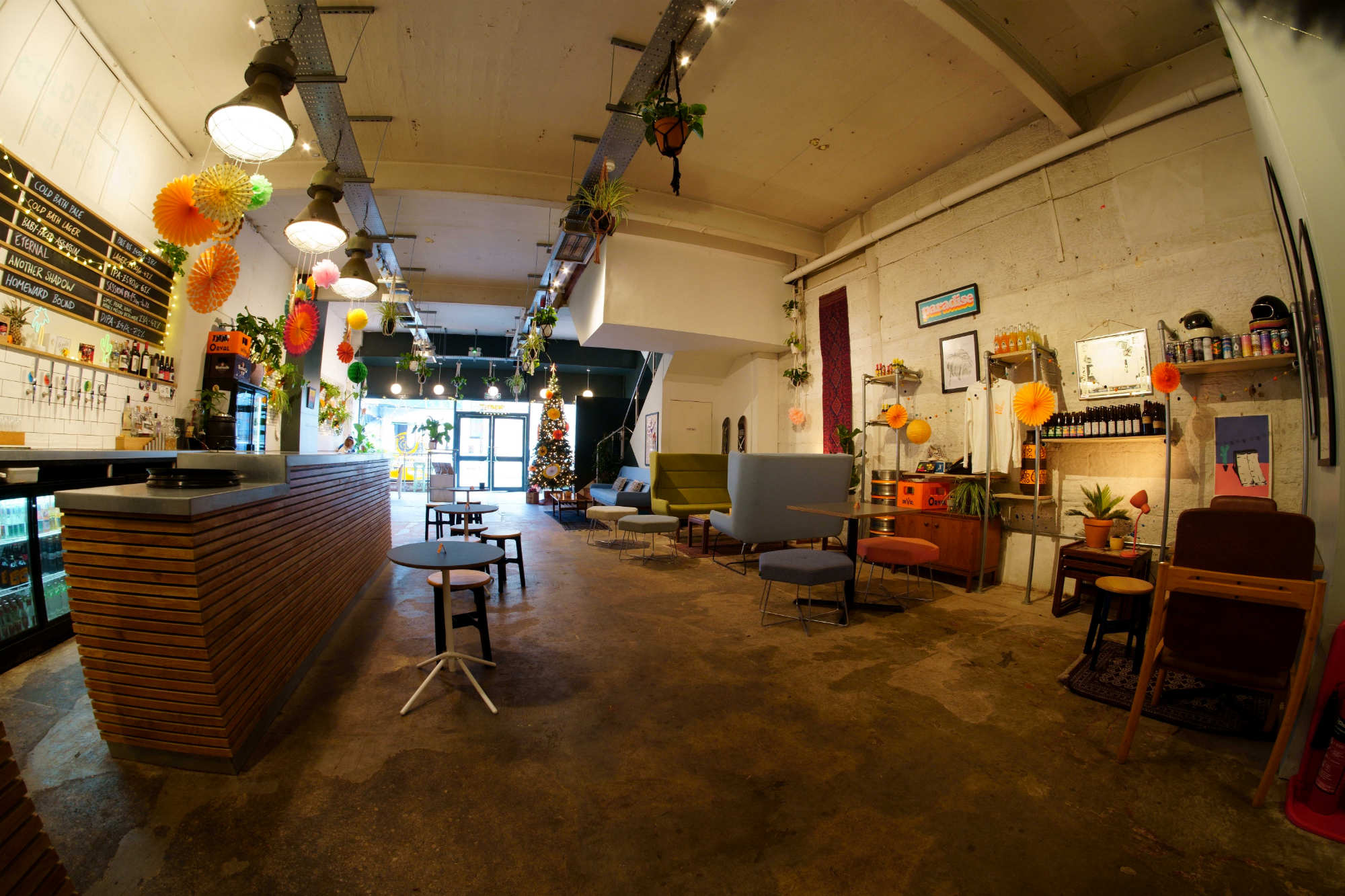 Ellie talking about the Mexican-themed food offering:

We nearly went with a fully vegetarian menu, but felt we needed to give as wide an appeal as possible.

I am vegetarian myself, and Mexican just works really either with or without meat, and leads to a menu where the vegetarian isn't just an add-on to the main menu.

It's casual dining, eat with your hands, and we can cater for vegetarian, vegan or those gluten intolerant.
Paradise Tap & Taco can be found on Kings Road, near to Brios, Cold Bath Brewing Company and Stuzzi.
See https://paradisetapandtaco.co.uk/ for further details or https://www.facebook.com/Paradise-Tap-Taco-105727898063670 for further details.