Leeds-based children's cancer charity, Candlelighters, urges people to help bring light to families affected by childhood cancer at Christmas.
With Christmas fast approaching, many are preparing for it to look a little different this year. However, for children with cancer and their families, this Christmas is likely to be more difficult than for most. Like all of us, these families must face ever-changing lockdown restrictions, but they must also do this whilst considering how to limit risk and protect their child, resulting in huge psychological strain and anxiety, the charity says.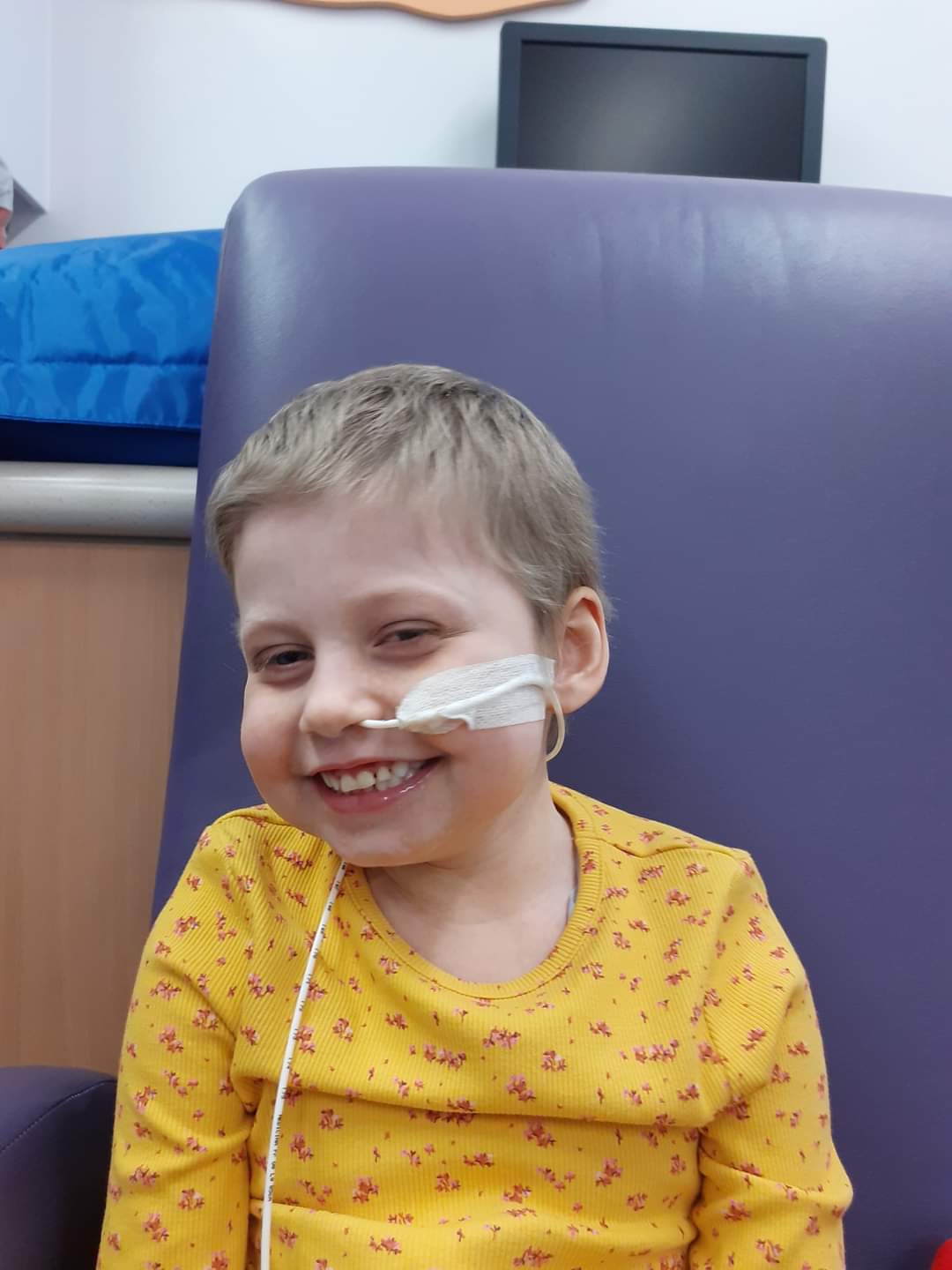 Sadly, what should be a time of joy and happiness, will be a source of anguish for lots of families, as many will have no choice but to isolate on the oncology wards at Leeds Children's Hospital. Children will be unable to spend time with their grandparents, close family, and for some, even siblings and parents, during a time when family is most important. Other families will be facing financial uncertainty at an already expensive time of year, with sustained loss of earnings, mounting costs and concerns over job security as a result of their child's diagnosis and heightened by the impact of COVID-19.
When a child is either on or post treatment for cancer, enjoying Christmas together as a family becomes even more important. One family who knows this all too well is the Richardsons' from Leeds, whose five year old daughter, Hannah, relapsed with Acute Lymphoblastic Leukaemia in late 2019.
Hannah's mum, Allison, said:

Last year, our Christmas Day was spent watching Hannah laying in an induced coma with a ventilator helping her to breathe. The nurses gave us their Christmas dinner, we ate it out of a polystyrene container. The screens we watched showed Hannah's vitals. We brought over gifts from home 'just in case'; they sat unopened. We spent Christmas Day heartbroken.
For over 40 Christmases, Candlelighters has brought light to children and families in the darkest of times and the charity says this year will be no different.
Natalie Kisby, Head of Family Support at Candlelighters, said:

We will be here to support our families by continuing to offer our adapted virtual services to help our children have at least some of the Christmas they truly deserve. We will also bring joy to families in other ways this Christmas: providing every family we currently support a with a special Christmas gift, bringing people together virtually through events like our Family Christmas Quiz (hosted by Santa himself!) and supporting financially by providing around 200 vital Christmas grants to our families.
Allison said:

We have previously participated in Candlelighters' festive activities and it was really beneficial to have a dose of fun and excitement, knowing that great care was taken surrounding the children's wellbeing, as well as still having the availability of wellbeing sessions for us parents.
In a bid to raise the crucial funds it needs to support families like Hannah's this Christmas, Candlelighters is asking people to name a 'Candlelighters Star' on a virtual skyline featuring it's very own Family Support Centre, The Square. You can name a star after anyone and for any reason, with the idea being to name a star in celebration of someone who has brought light to your life, so that the charity can continue bringing light to the lives of families. When a star has been named and a donation made, the star will light up in the sky.
Candlelighters is also running an online raffle and selling Christmas e-cards. You can find all the information on ways to support the charity this Christmas, on their website here https://www.candlelighters.org.uk/christmas-2020/
Allison said:

Our Christmas last year was cancelled as Hannah's condition meant she wasn't aware of it. This Christmas will mean a second chance and we are both nervous and determined to make this one count.
By supporting Candlelighters during this festive season, you will be helping to make Christmas a little brighter for all the families and children currently battling childhood cancer across Yorkshire.