The Harrogate Business Improvement District (BID) has published a Spring newsletter.
The Harrogate Bid was voted in during November last year. Using an additional levy for businesses (above a size threshold) they are working on a number of projects to develop the business environment in the town.
John Fox, Chair of Harrogate BID Ltd, said:

We are really pleased that we have sent out our first newsletter to all the levy payers and businesses in the Harrogate Business Improvement District (BID) area, nearly 1000 have been delivered.

Whilst informing levy payers on our progress to set up the company, recruit staff and organise projects for the town, we are also inviting all businesses with a rateable value below £20,000 to join the Harrogate BID to gain the benefits.

This year Harrogate will host three major events, the Tour de Yorkshire and Explore GB in May and the UCI in September.

This is a great opportunity to showcase our fantastic town to the world.  We are currently working on nearly 20 projects, some coming to fruition soon.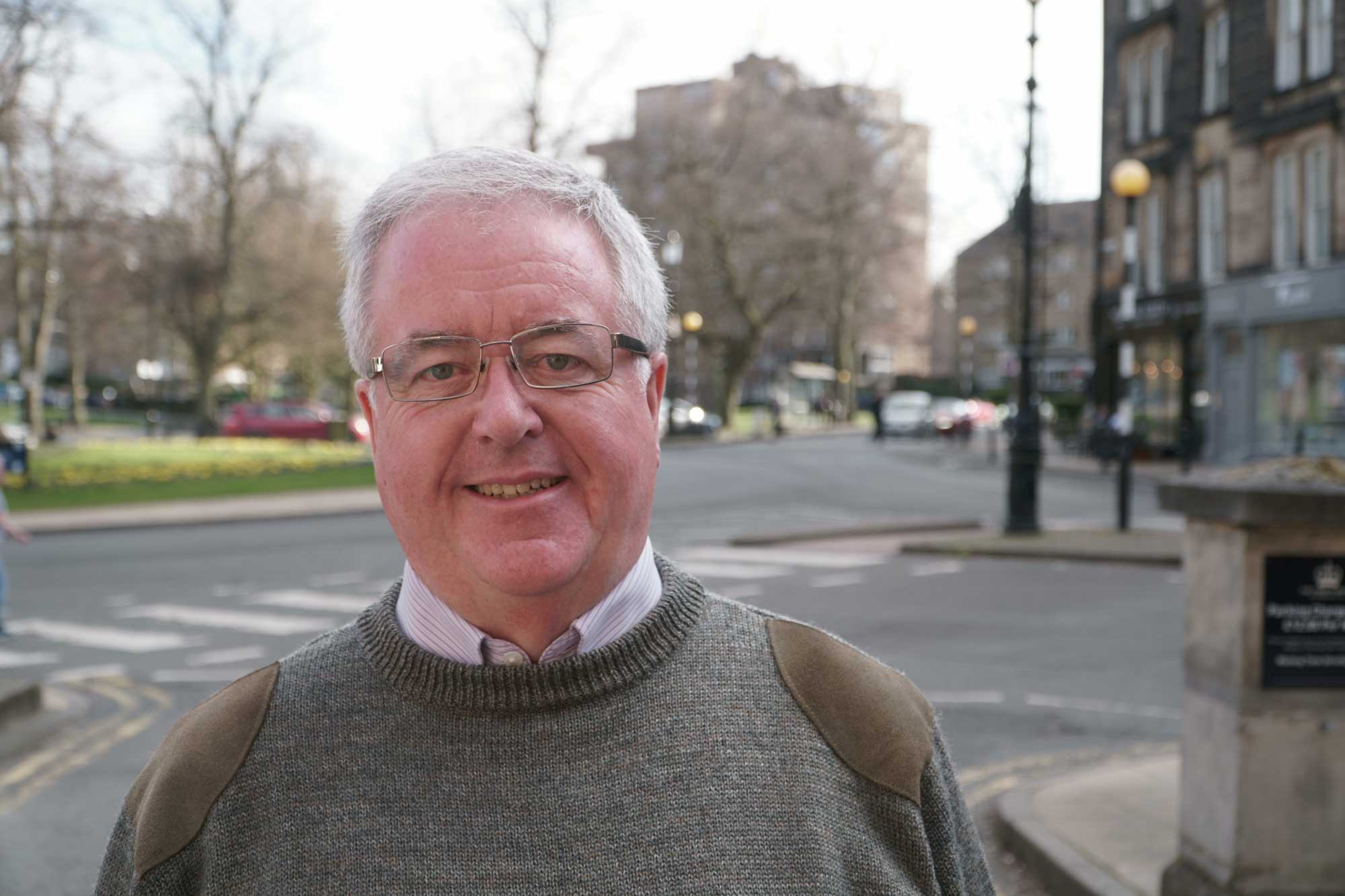 To read the Spring 2019 Harrogate BID Newsletter, click on the image below (opens in a new window)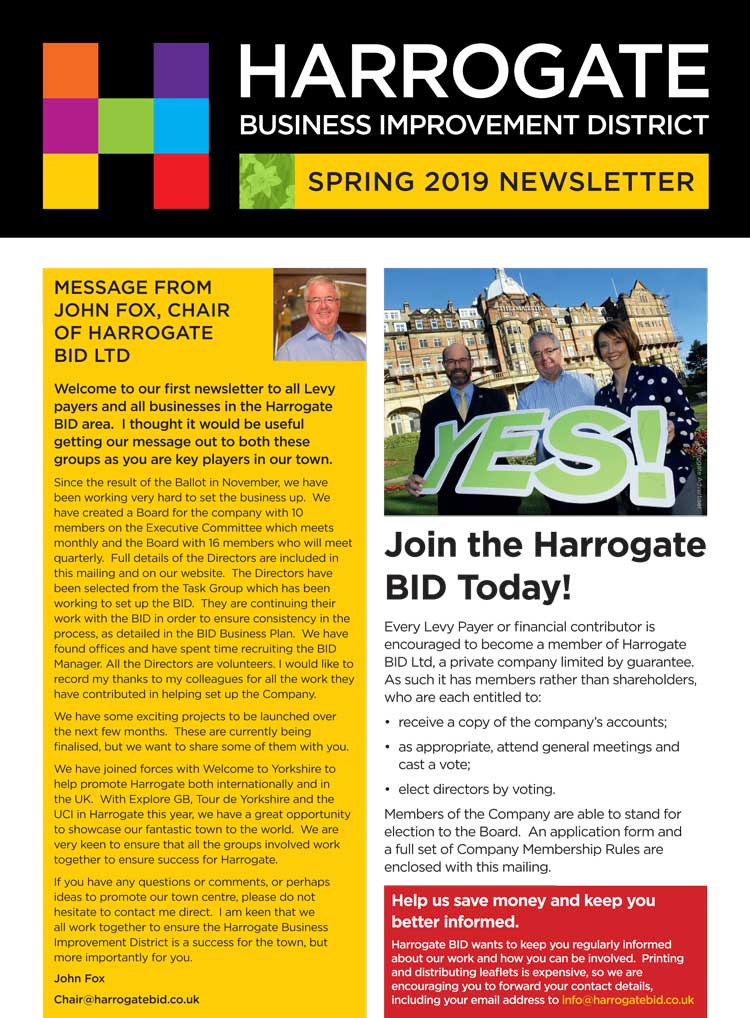 To read the Spring 2019 Harrogate BID Director information, click on the image below (opens in a new window)