Lauren Ray has announced details of her new single, 'Moment,' out 29 March 2019 – the second single from her upcoming album, 'Woman In The Arena'
She is also playing the Harrogate Convention Centre on the 23 March 2018, supporting Paul Carrack.
Lauren released her debut album, 'We Will Need Courage' in 2016, and last year, a 4-track EP, 'Inside This Silence' featuring the single 'Be A Man' which had support from BBC Introducing and BBC Regional Radio.
She opened for Lucy Spraggan's 31-date UK tour in October 2017, followed by a 12-date UK tour supporting Rebecca Ferguson in 2018 which enabled Lauren to play her biggest venues yet, including the 02 Shepherds Bush Empire and and most recently, Lauren has been enjoying a massive 30 date tour opening for Paul Carrack.
This summer Lauren is confirmed to play at Cornbury Festival 2019 (5th, 6th 7th July) and Penn Fest (19th July) – with more shows to be announced.
Lauren Ray said:

I have really enjoyed this tour and so I am sad its coming to an end this weekend.

I love Harrogate so I am looking forward to the show there this weekend. I have friends who lived in Harrogate for a number of years and who got married there so I have a lot of fond memories.
The single "Moment" could be described as full of emotion with a husky vocal and an anthemic chorus. The British singer songwriter, manages to capture her strength and vulnerability making it one of her strongest releases to date.
Lauren said:

This song is about recognising the fragility of our lives and the importance of living in and for the moment with the people we love and who love us.

For me it's about my family and my parents and letting them know that "I know love because [they] showed me love.
We spoke to Lauren ahead of the weekend gig.
Tell us about your recent single, Irreplaceable?
It's about finding someone who makes you feel completely special and irreplaceable in a relationship.
And we hear you have a new album coming out this year. What can we expect? 
Yes my new album is called Woman In The Arena and is out May 10th. Its 10 brand new songs which I am really excited for everyone to hear. I recorded this album in the UK with an amazing producer Julian Emery who has worked with Lissie and Nothing But Thieves (and many other great artists) and I was keen to work with him because I wanted to have a slightly more 'pop' production than my first album.
Describe your sound in 3 words! 
Emotive and Comforting Pop   (I don't know haha this is a hard question).
What's the best thing about being a musician? 
Best thing is getting to write songs and then see how they become something entirely different when you perform them to a room of people – everyone will take something totally unique from one song which is amazing.
And the worst? 
How little money most artist make from their music, unless you're Ed Sheeran most artists I know have a side hustle keeping them ticking.
Which other artists inspire or influence you? if any.
I listen to and I am inspired by so many different artists and the beauty of the internet is being able to discover someone knew at the touch of a button. I am always drawn to artists in particular who write really interesting lyrics for example Laura Marling and Emilie Nicolas are current artists who lyrically inspire me.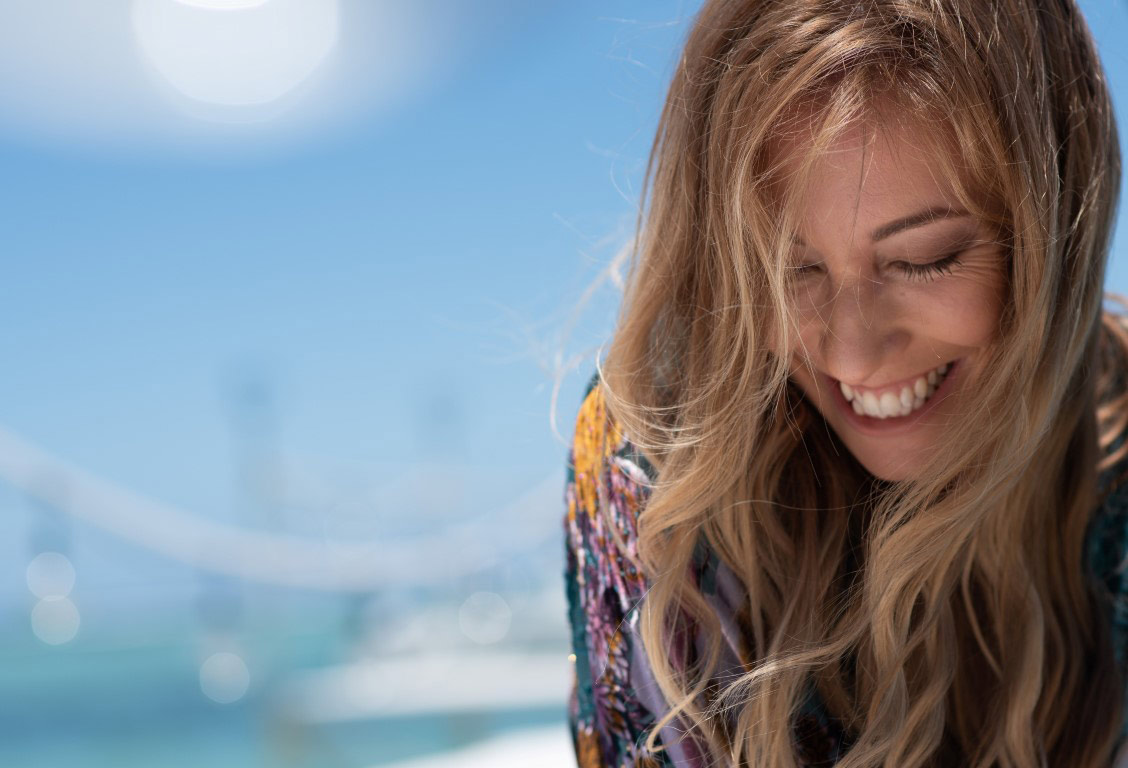 What music are you listening to these days?
So the artists I listed before Emilie Nicolas and Laura Marling but also Leon Bridges, Sabrina Claudio, London Grammar and MUNA are on my playlists at the moment.
You've been touring lots lately, with some big support slots. What's been your favourite so far?
Oooh I can't pick a favourite as they've all been such great opportunities and learning experiences. I particularly enjoyed the European trip for an extra reason that I love to travel and getting to drive around all those amazing places was incredible!
What are you hopes for 2019? 
That people hear and love my new album!
Tell us why we should come to the gig?
 You should be there because I am performing songs from my debut album and new songs from my second album plus then you get all the hits from Paul Carrack and his talented band!
See https://www.harrogateconventioncentre.co.uk/whats-on/paul-carrack