The next phase of the junction improvements at Bond End in Knaresborough, which are designed to address air quality concerns, will require road closures.
The two junctions were identified as part of Harrogate Borough Council's Air Quality Action Plan in 2013. The annual target level for nitrogen dioxide, which mostly comes from traffic pollution, had been exceeded and a key action was to improve the junctions to address the issue of queuing traffic.
The planned closures are:
31 October – High Bond End closed overnight from 6.30pm to 2.30am.
1 and 2 November – Bond End and High Bond End closed 6:30pm to 2.30am.
5 November – No road closure planned.
6 to 7 November – High Bond End closed all day and night from 8am. Bond End closed overnight from 6.30pm to 5.30am. All day closure in High Bond End is to accommodate private utility work.
8 November –Bond End and High Bond End closed from 6:30pm – 5:30am
9 November – High Bond End closed from 6:30pm to 5:30am.
North Yorkshire County Council approved plans earlier this year to replace the traffic lights at the two junctions with two mini roundabouts and put in four new zebra crossings.
Planing, resurfacing and lining work is taking place until 9 November. It will require night working between 6.30pm and 2.30am and a road closure will be in place during these hours except when the resurfacing takes place, when the closure will be between 6.30pm and 5.30am to allow the new surface to cure.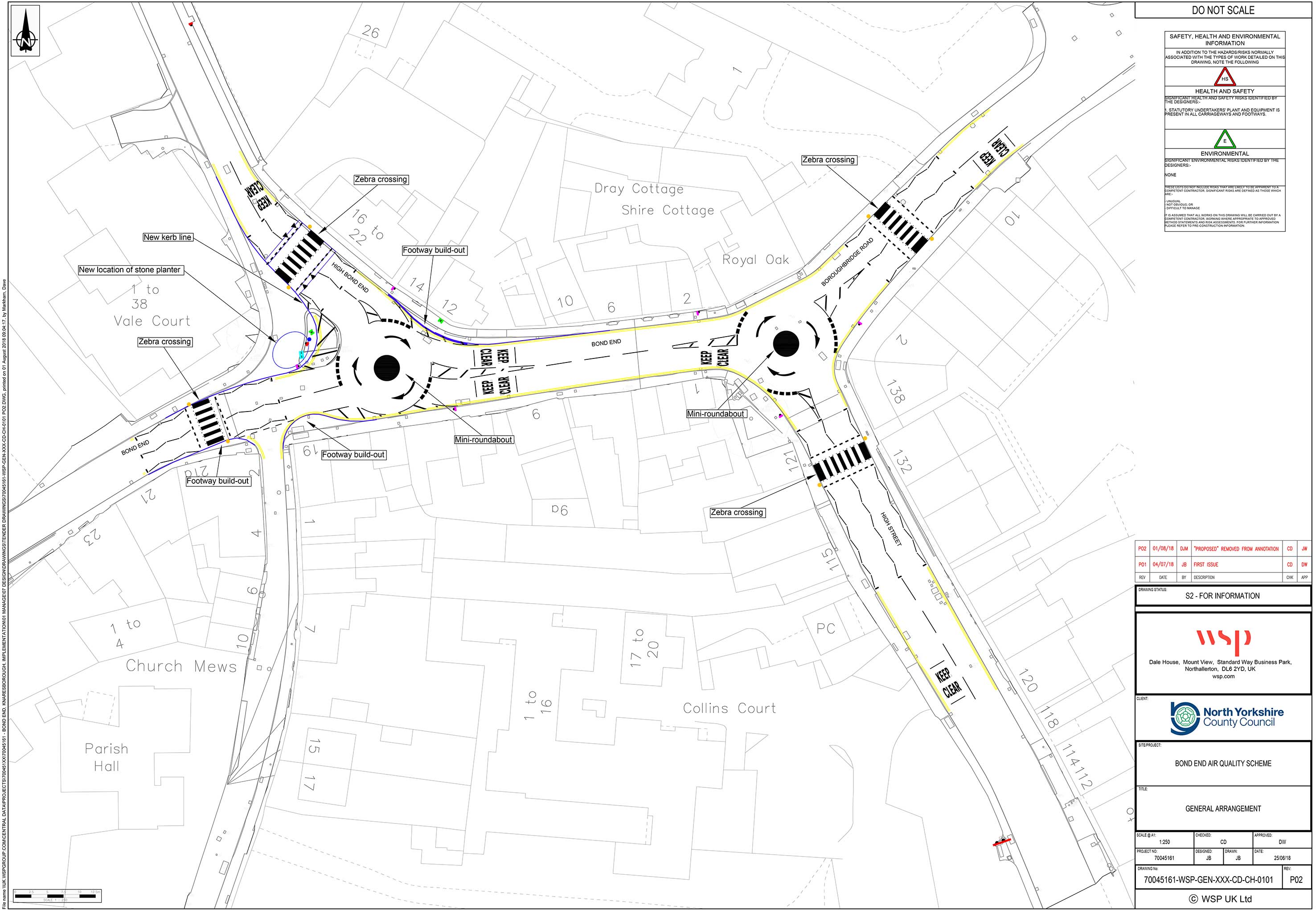 In addition, Northern Powergrid and Northern Gas will be carrying out private utility work at a property in High Bond End which will require a complete road closure for two days between the 6 November and 7 November.
County Councillor Don Mackenzie, executive member for highways, said:

It is essential our contractors accommodate the utility companies during their programme to ensure reinstatement work takes place before the final resurfacing of the junction. We apologise for the inconvenience this work will cause.

We have tried to keep the disruption to a minimum by co-ordinating all work at the same time. We are now very close to the end of this scheme and would like to thank everyone for their patience.
Up-to-date information on the progress of the work is available at www.northyorks.gov.uk/bond-end-junction-improvements