The trouble with an event like the Deer Shed Festival is that you need to either have a skill of being omnipresent or to be able to time travel – there really is just so much on.
This year the festival ran from Friday, 20 July through to Sunday, 22 July at Baldersby Park, Topcliffe near to Thirsk.
Now in its 9th year the festival bills itself as a family friendly, music, arts and science festival – it delivers as promised.
Around 10,000 attendees
55 music acts
4 music stages
Headline acts of Goldfrapp, Drenge, Field Music with the Open Here Orchestra and Public Service Broadcasting, Gaz Coombes.
18 comedians including James Acaster, Rachel Parris, Daliso Chaponda, Justin Moorhouse
24 theatrical shows
125 arts and science workshops
The event has one main stage and then a number of other stages, most under cover. The science zone offers activities from slime making to building electronics or taking things apart along with many other things. There is whole village of tents, big-tops and smaller stalls offering a range of things.
The main stage featured headline acts of Drenge on Friday with Public Service Broadcasting and Goldfrapp on Saturday. The event has raised the bar on the music, compared to previous years, featuring more of the bands you will know.
The festival is equally about the many other activities as it is about the music. They create a wonderfully safe feeling environment with many young children being pulled around in mini-carts (wit hear defenders), street entertainers, a huge and sensibly priced food selections – if you get tired from walking around just find the hot tubs or a massage!
Getting in and out of the festival was also a doddle. The local roads were clear and easy to navigate and parking on the doorstep -making it worth a day visit.
This is a diverse and well run event – we would highly recommend.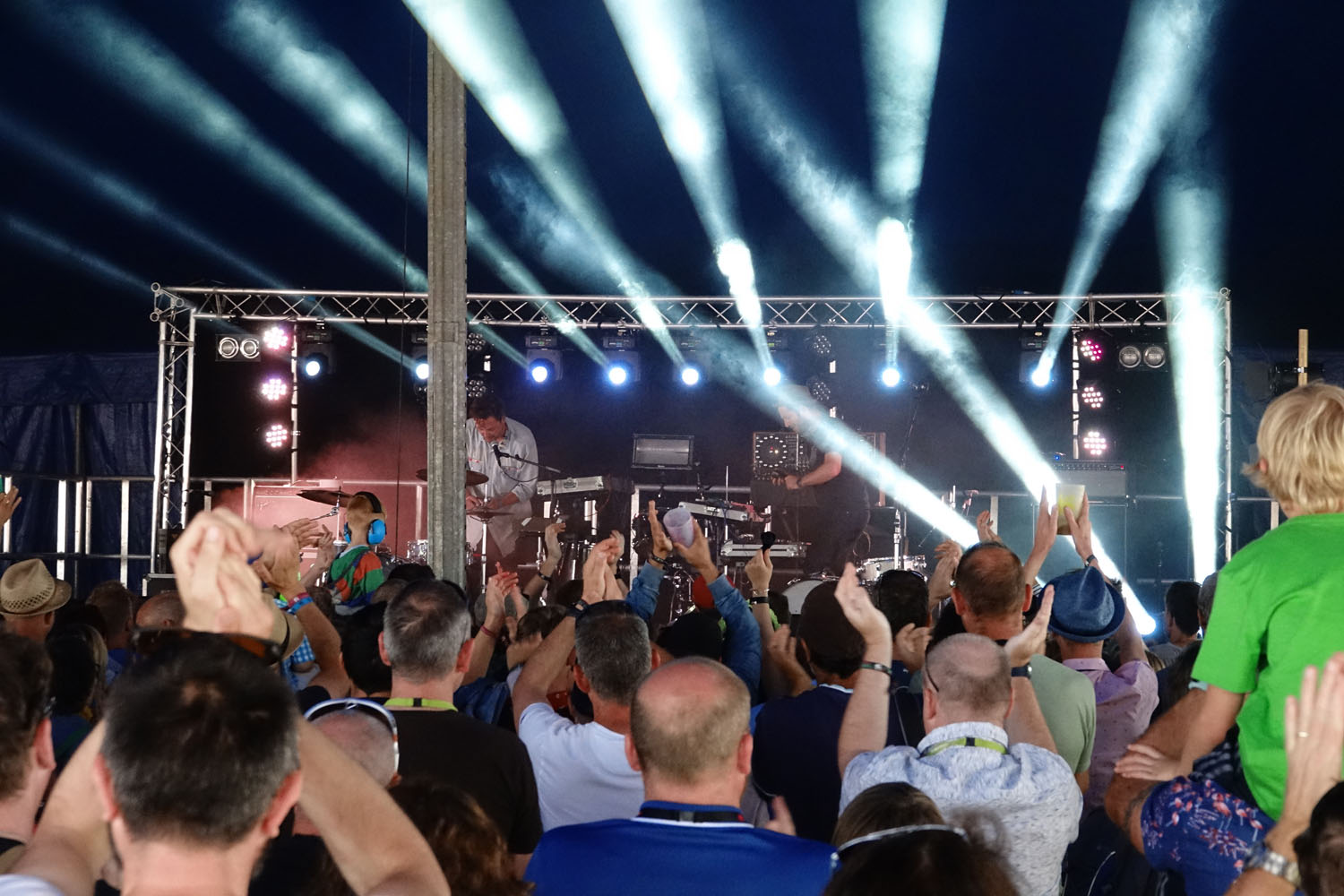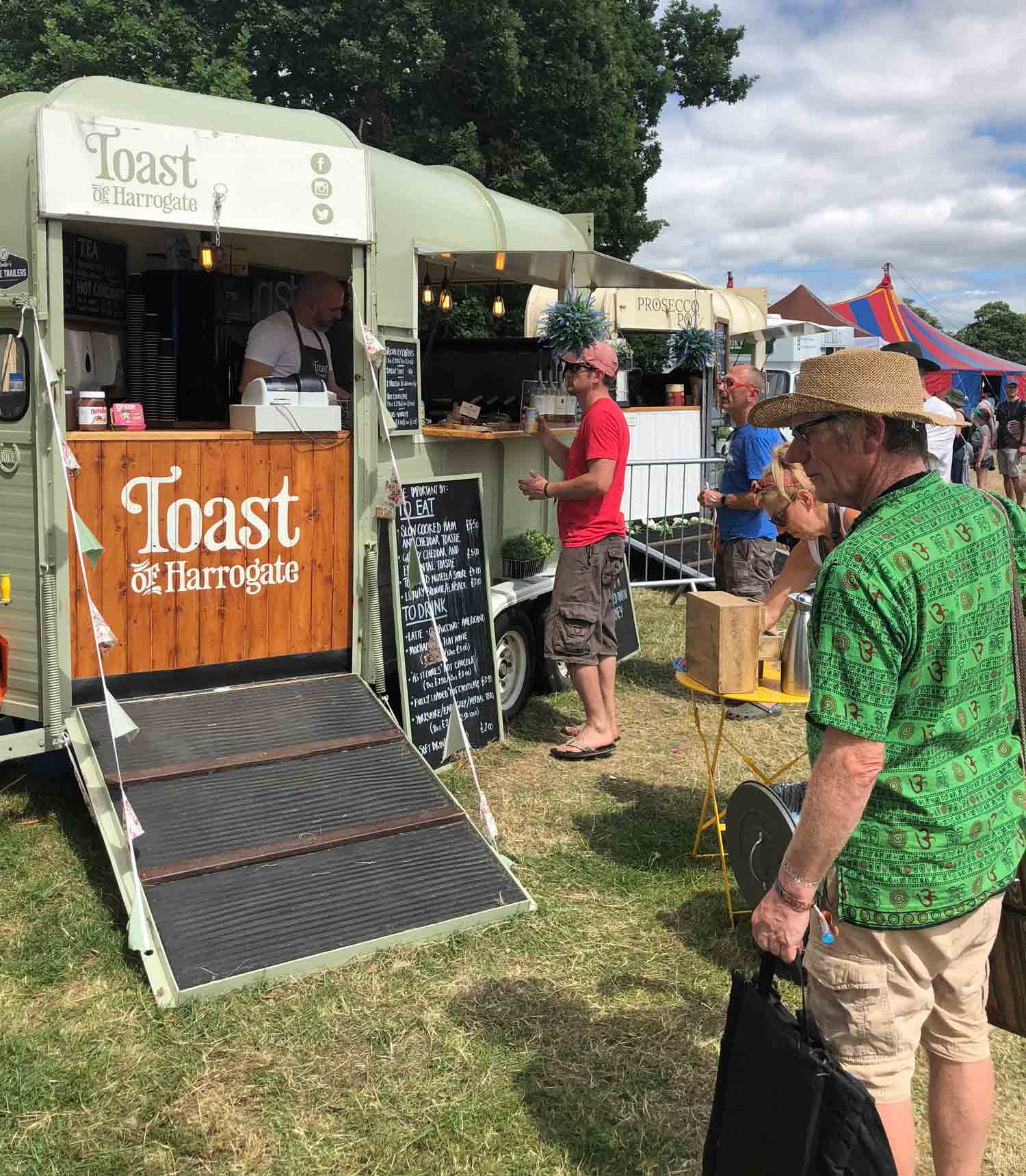 Rachael Harrison from Toast of Harrogate said:

We loved Deer Shed! What an incredible family friendly festival. One we'd definitely like to do again. Our sourdough toasties went down a storm, lots of returning customers who were obviously very happy with their grub. We introduced a new breakfast option especially for the festival which was toasted sourdough, crushed avocado, chilli flakes and lemon zest, topped with an optional free range fried egg. We sold out!

The vibe was fantastic, lots of people who we talked to have been coming to the event year on year, lovely people who looked after the site and appreciated the efforts everyone made to recycle and reduced plastic consumption.

And of course the weather played it's part this year, it added to what was an already great event, hope to see the same smiling customers in 2019!
Graham Sowerby from AKDK said:

Deershed is a lovely festival. Even though our van broke down on the way there, we managed to make it and the audience seemed so happy.

The stage crew were incredible in helping get our set going, huge thanks to them.

There was an awesome energy coming from the crowd in our tent and you can feel that when you're on stage.

I'm sure we'll be back there again one day.
Andi Aikman of Tasty Birds, a Ripon-based events catering business, said:

This is the 6th time that we have been to the Deer Shed Festival and once again it proved a really great one to be part of. Business was busy throughout and we sold nearly 500 birds, that's more than in other years.

We buy all our chickens locally, as we believe in supporting local. Also, we were very happy to support the festivals policy of no single-use bottles.

Being a family festival there is a really good feel to it, with people of all ages. It was just a shame that we didn't get a chance to see much of everything else that was going – we are already looking forward to returning next year.