If you visit the town centre of Harrogate today or over the weekend (12 to 15 July 2018) then you may be forgiven that an alien spacecraft had landed.
But fear not as it is an interactive art installation called a Luminarium!
Designed by architect, Alan Parker, visitors enter the Luminarium after first taking their shoes off. They can get to explore or lose themselves in different zones of different shapes and colours. The experience can be different at different times of day as the light filters through the coloured panels.
It gives the visitor places to sit or lay and take in the ambience.
It's located on the West Park Stray, opposite Hotel du Vin and is suitably for all, including wheelchair users and it is an  autism-friendly event.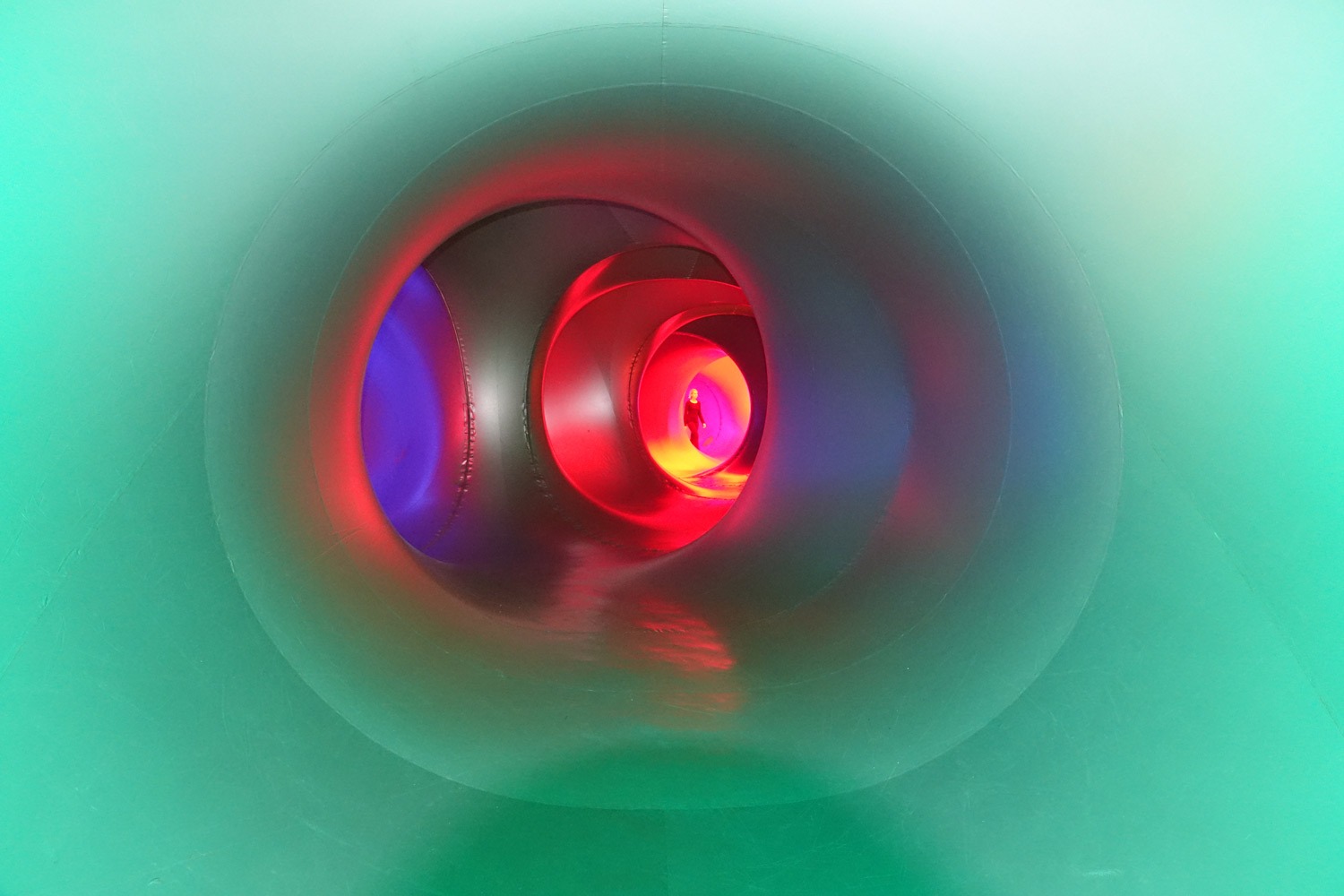 Gabriel Burden of Architects of Air said:

There are rooms of different colours and shapes. As you go in you initially enter a green room, a plain light, that people are familiar with. You can then move onto rooms of more complex lights and patterns.

It's an exploration to feel different things.
See Gabriel's tour of the Luminarium in Harrogate.
Rebecca Hawkins, Harrogate International Festivals said:

It's so interesting as outside it is all cartoon-like, but when you enter you go into a different world.

You enter an environment to be inspired and relax in. It's all about feelings, the feel of the walls, the sounds and the different zones.

It's most definitely not a bouncy castle, it's something for all ages and even for wheelchair users.

We have sold all the pre-booked tickets online, but people can still just come along on the day.
[sphere 83051]
Nathan George, General Manager of the West Park Hotel, said:

As a Premier Partner of the Festivals, we are delighted that they have brought the Luminarium to West Park Stray in Harrogate – right on our doorstep!

The events that Harrogate International Festivals provide every year deliver an important and vibrant offer to our town.
[sphere 83050]