The Potting Shed is set to open in Harrogate on Friday, 25 May 2018, taking up home in the Royal Baths. The unit is being refurbished and makes claim to the biggest single room of a bar in Harrogate.
The refurbishment is sympathetic, taking advantage of some of the high quality fixtures and fittings that were originally put in with the building – sometimes uncovering features that have been covered for many years.
We put 10 questions to Allan Harper, CEO of the Burning Night Group, the owner of the Potting Shed Group.
What made you decide to open in Harrogate ?
We've been wanting to come to Harrogate for a long time, we feel it's suited perfectly to our brand and we're excited to show the people of Harrogate what we have in store.
How would you describe a Potting Shed and who do they appeal to ?
The Potting Shed appeals to everyone!
We are family friendly and dog friendly, with a laid back atmosphere, we see people coming down to celebrate their 18th as well as retirement parties, it's truly for all ages.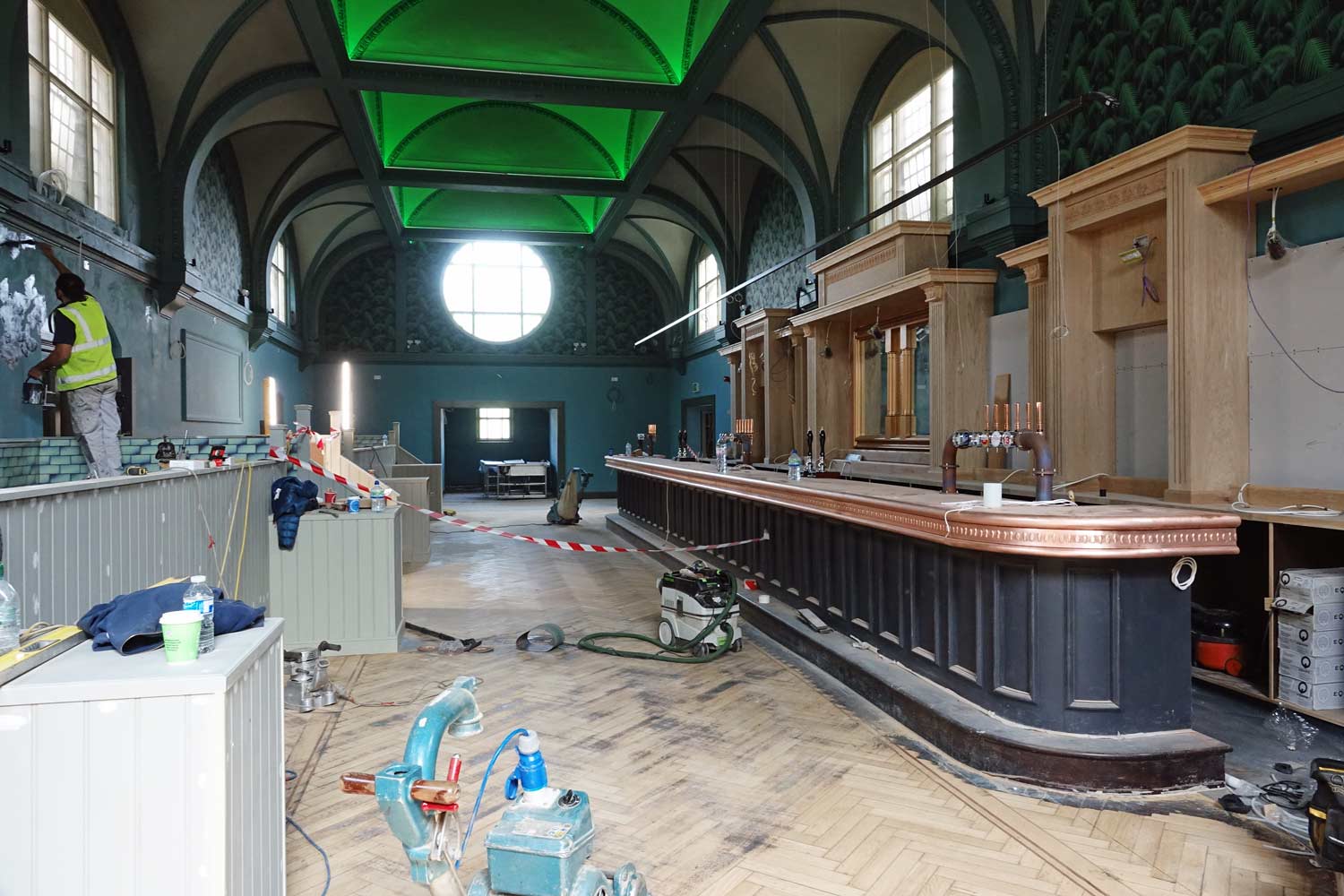 The Royal Baths is an old building, did it create any challenges in its redevelopment ?
Yes, as a listed building we did come across some hurdles, but we have worked closely together with planners, architects and surveyors to ensure we keep the beautiful historic features.
There is a lot of competition for good staff in Harrogate, how have you gone about getting the right people in ?
We've been running open days for months, luckily as we're a rapidly growing brand we have seen a huge turn out of people wanting to work with us.
How do you develop your food offering and menus ?
We attend a lot of courses and trade shows to ensure we always keeping up to date with the latest trends, plus we ask our guests what they would like to see on our menu and try implement that when possible. Our Exec Chef is fantastic and loves putting his own unique twist on things too.
Do you see that opening in Harrogate brings with it more challenges than opening elsewhere ?
No, the people of Harrogate have been fantastic, the positive response has been overwhelming.
What do you see as the key elements in running a successful bar/ restaurant ?
Service and standards, we aim to always provide fantastic friendly service to high standards in all of out sites.
We also focus on entertainment, with daily live music and DJs on a weekend.
Did you have alternative locations that you considered in the town ?
We did have a few sites offered to us previously, but none suited the brand.We're delighted with the location we settled on.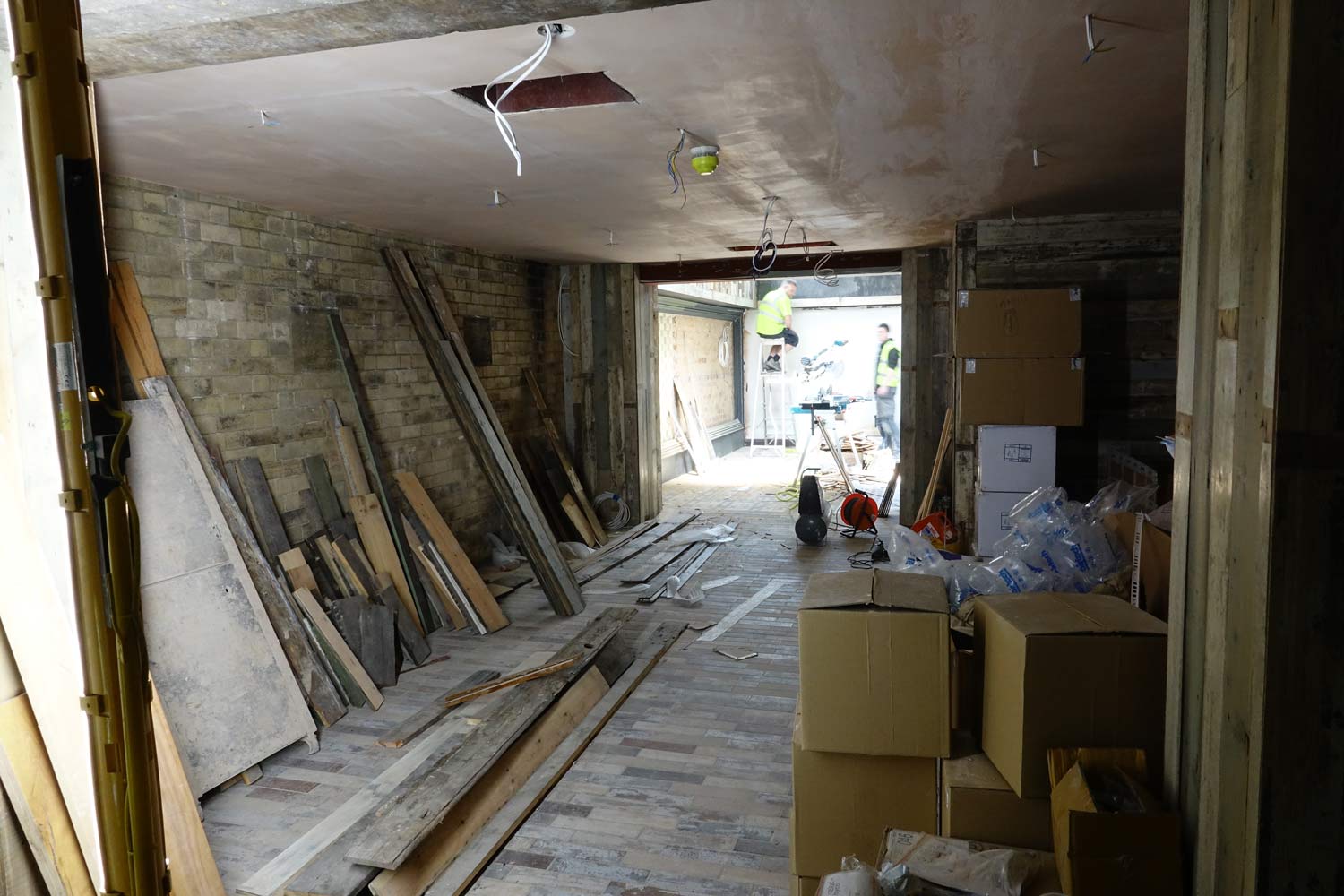 What do you think differentiates you from others ?
We have a unique indoor to outdoor garden themed venue, unlike any other. This accompanied by our Yorkshire inspired food and creative cocktails creates a truly unique venue and experience for guests.
What will you be doing for the opening ?
Our Grand Opening will be from 6pm on Friday 25th May. They'll be a red carpet, fire breathers, stilt walkers, live acts and our resident DJ.
Business-wise, where will the company be opening next ?
We are opening the in the following locations in the next 12 months, Southport, Halifax, Macclesfield, Leeds and Skipton.
See www.pottingshedbar.com/venues/harrogate