Saturday, 20 January 2017 sees the arrival a new environmental project at St Mark's Church, Leeds Road in Harrogate.
'Resurrected Bites' is a pay-as-you-feel community café aiming to reduce food waste in our area. The name reflects how the venture gives food new life rather than letting it go to landfill or anaerobic digestion. Of course, it only uses food that is still safe to eat and of good quality, and the team of chefs turn it into nutritious and delicious meals and snacks.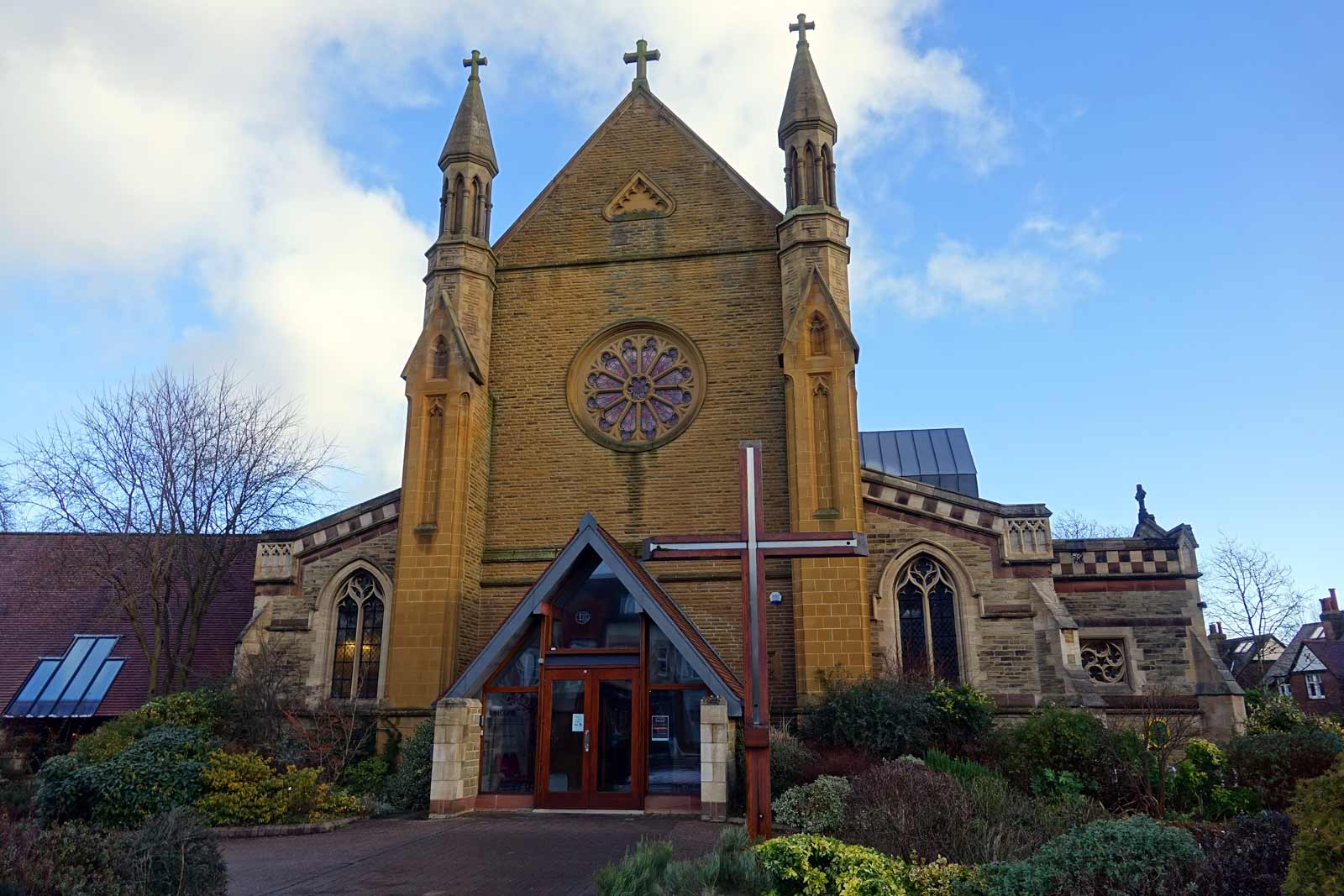 The café is open every Wednesday and the third Saturday of the month, from 10am until 2pm. There is also a small shop where people can buy fruit, vegetables, bakery products and dry goods – all intercepted from landfill. Both the café and shop are 'pay-as-you-feel', so anyone can afford to eat out and go home with a bag of groceries at a price they feel comfortable with.
Michelle Hayes, who works at St Mark's Church and set up the project, explains further:

People ask me if this is a soup kitchen for the homeless, and the answer is no – this is a café for everyone. Each month, we'll give 10% of our takings to a different charity. This month we are fundraising for Harrogate Homeless Project and its Springboard support group.
A big focus of the venture is the environmental impact of food waste which is a major cause of carbon emissions, and therefore climate change. Michelle is committed to taking local action to tackle the problem as part of a group called Zero Carbon Harrogate.
As she says:

If you think of the carbon emissions from global food waste as a country, they're the third biggest emitter after China and the USA.
Many local suppliers are helping the project with food donations. At a trial run of the café on 10 January, Michelle and her team received food from Sainsbury's on Leeds Road, the Cheeseboard of Harrogate, Regal Fruiterers, the Cold Bath Road Deli, and the Co-ops on Leeds Road and Otley Road. Contributions also came from the Real Junk Food Project, which has a warehouse of intercepted food and a network of cafés around the world.
Adam Smith, the Real Junk Food Project's founder, will be at the launch of Resurrected Bites.
Michelle already has an established group of volunteers serving and cooking in the café, but she's always happy to accept more.
Michelle said:

We're hoping to find people to help us run other activities at the same time as the café – such as a monthly computer club aimed at the silver surfers who may need someone to show them where their emails are disappearing to or how to Skype their family.

We also hope to set up a Parent's Rest so mums and dads can eat and chat in peace while their children are looked after in the crèche. We are also looking for people to run a monthly Fixit Club so that we learn how to mend things rather than throw them away. We also on the look out for people to help to collect the food donations.
For more information on Resurrected Bites contact Michelle Hayes – tel 01423 544528 or 0784 741 8552 email food.zch@gmail.com