The Empress is about to re-open its doors following a major re-fit from the new owner.
Sharon and Simon Colgan, the people behind the Blues Bar in Harrogate and Worlds End in Knaresborough have taken on the venue. Following a 5-week programme of works it has been transformed into a a more modern, cleaner looking pub.
The Empress occupies a prestigious position on the Stray.
The development has been extensive, retaining the live-in accommodation on the first floor while expanding the function room with the removal of a wall and the addition of its own bar.
They held a soft-launch event on 25 October 2017, with a number of selected guests trying out the beers while sampling canapes.
The bar is very different in style to the Blues Bar and will be a true family pub, offering cask beers, wine and prosecco. They are keeping the popular Sunday lunch and will be offering traditional pub food.
Jo Lindsey is the new landlady for the venue. She previously spent 11-years as landlady of the Samuel Smiths Pub in Follifoot. Taking some time away from the licence trade and working more 9 to 5, she realised that she really missed working in a pub.
Jo said:

It's really exciting to be part of something so new. A newly refitted pub, new staff, new kitchen and even a new pizza oven!

We are aiming for a pub that has something for everyone. As things develop we will be putting more things like live music. We already have a number of bookings for the function room, that's encouraging. It  will be good family pub and we will be keeping the Sunday lunch that it had become known for. We will also be having games in the pub, something becoming increasingly popular.

After a number have closed, the town is seeing a little bit of a resurgence of pubs out of the town centre – it's all about giving people what they want.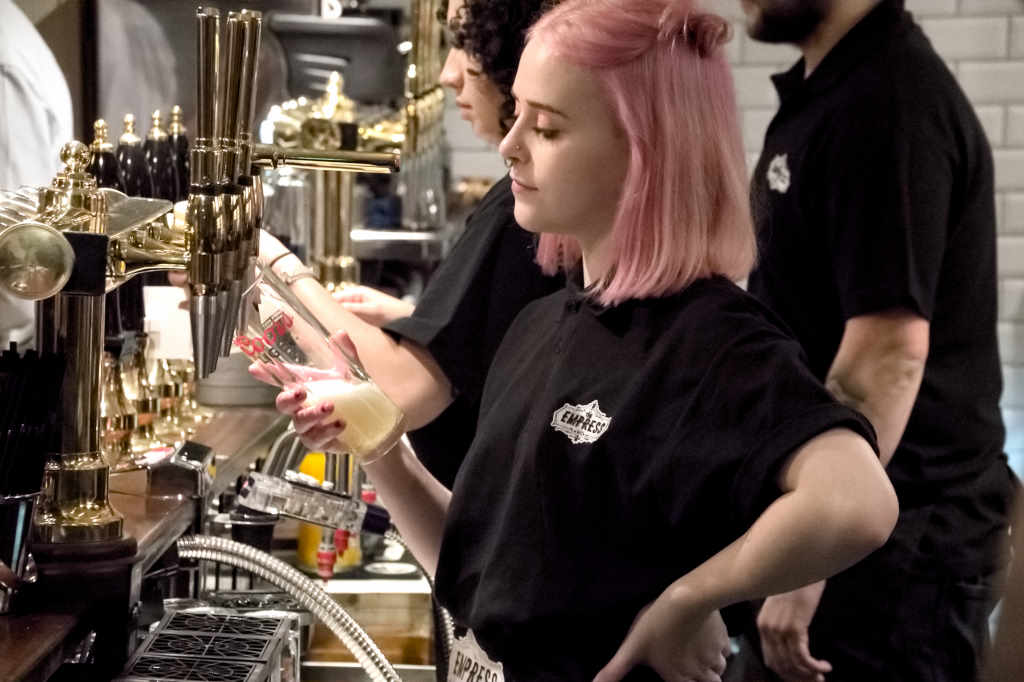 The Empress opens on Monday, 30 October 2017.