Theo Pedley, a Year 12 St Aidan's and St John Fisher Associated Sixth Form student, won the title of Young Musician of the Festival 2017 at the Harrogate Competitive Festival of Music, Speech and Drama at the weekend.
Theo impressed all present at the final event of the Festival by playing "Independence Day 85" by Brian Stone and "Meet Darth Ear" by Jason Bowld, on drum kit with enormous flair and élan. He is only the second drummer to be awarded this accolade in the history of the Competitive Festival, the previous drummer also having been a St Aidan's student some years ago.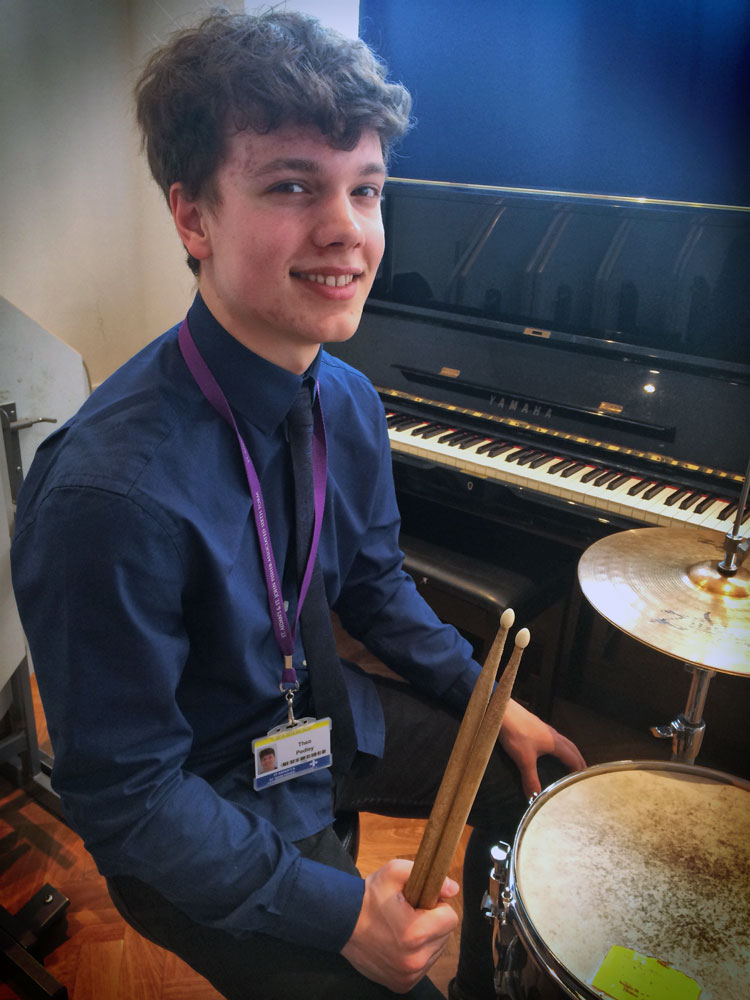 As well as being a percussionist, and a student of A-level Music, Theo is a gifted violinist, pianist and singer. He hopes to gain a place at Oxford or Cambridge University after the Sixth Form, and already has a place in a Summer School for Music this year at Cambridge.
His percussion teacher at St Aidan's, Mrs Cherry Bratkowski, says; "Theo deserved to win as he works extremely hard and is an excellent all round musician".  St Aidan's Year 9 singer Niamh Robinson-Wakefield also sang superbly in the final concert at the Festival.