Pupils at a North Yorkshire school are flying high after achieving a month of sporting successes.
The sports teams from Ashville College have not only broken a number of records, they have been highly placed in a series of competitions and events.
At the HMC (Headmasters and Headmistresses Conference Schools) John Parry Swimming Relays in Stonyhurst, Lancashire, Ashville's Senior and U15 swimming squads competed in a series of medley and relay races.
The U15 girls finished fourth in their medley relays and the boys finished sixth. The senior boy's squad of James Sadler, Joe Moore, Aaron Rego and Russell Leckenby finished third in their medley relays and seventh in the freestyle relays.
The big moment of the day was recorded by the senior girls' squad of Serra Hale, Sarah Rider, Hiromi Chan and Emma Moore as they won their medley and freestyle relays, smashing the existing competition record for freestyle by over three seconds. In addition, the team also set two new school records in both relays.
This stunning win gives the girls the chance to compete at the Bath and Otter Medley National HMC swimming relays. These will be held at the Olympic Pool in London in March 2017.
Ashville Colleges' U12 hockey team competed this month at the North Yorkshire Hockey Finals.
Aware that the tournament was against the best teams in North Yorkshire, they raised their game and played well. At the end, Ashville scored one win, one draw and one loss.
The highlight for the team was the game against Cundall Manor, the eventual overall winners of the tournament. Throughout the past term the team has made great progress after conceding 16 goals at the beginning of the season to Cundall Manor, to now not conceding a single goal and ending on a hard-fought nil-nil draw.
Furthermore, the U14 netball team successfully competed for a place in the county finals.
Together with great teamwork and an unbreakable defence, the team dominated throughout all seven games, wining all of them, and is now preparing for the Yorkshire Regional Tournament on 28 January 2017.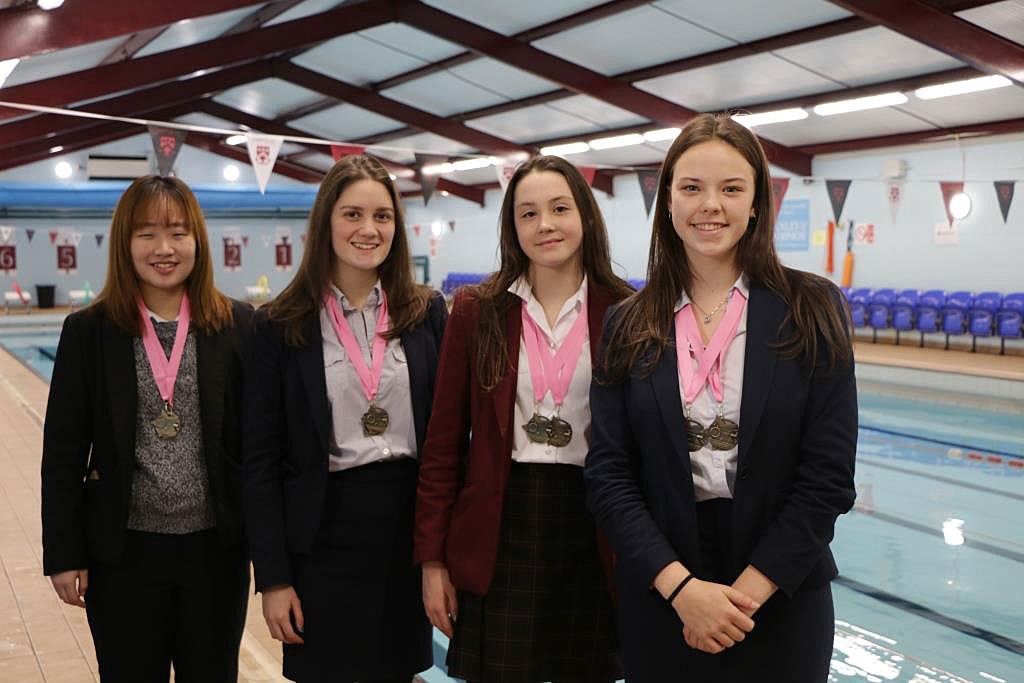 Additionally, the U19 team finished third in the tournament.
Duncan Archer, Ashville College's Head of Sports Development, said:

Once again Ashville sports teams have risen to the occasion and performed superbly.

They have all demonstrated great team work and determination which has been reward by some stunning results on the field and in the pool.

The more the teams play together, the more confidence they gain, and we are hopeful this success will continue well into the new year.