It is not only schoolchildren who are preparing for challenges this month: aspiring amateur singers have the chance to begin something new too.
Rock Up and Sing!, the growing Harrogate-based community choir, is opening its doors to new members for the new autumn term beginning on Monday, 12 September 2016.
The taster week allows potential members to see whether they would like to sign up for the term – and as ever, there are no auditions so anyone who would like to join a choir is welcome to try it out.
Choir director Rhiannon Gayle said:

We now have four choirs for adults and they've all grown steadily over the last few years, so we have about 400 members in total.

We still have some space to take new choir members, and I'm particularly keen to hear from any men who would like to sing as part of a group. Our existing men do a fantastic job in making the lower parts heard, but they could always do with a boost to their numbers to bring them more in line with the numbers of ladies in the choirs.
In the coming term, members of Rock Up and Sing! will be travelling to Budapest to perform two concerts, while closer to home the schedule includes two performances at Ripon Cathedral and preparations for a busy festive season.
New members will be able to take part in concerts if they wish, or simply enjoy the experience of learning the songs in rehearsals.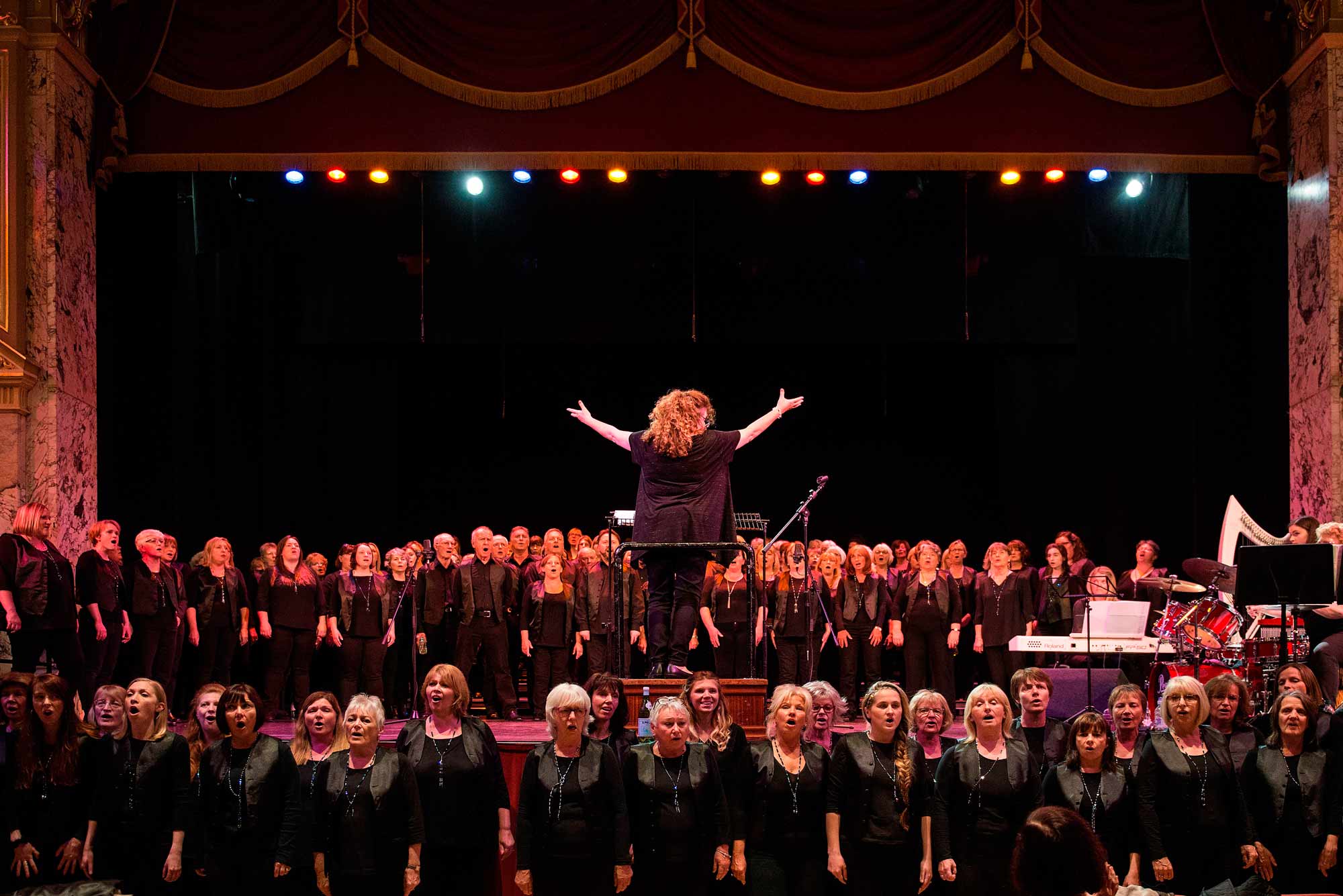 Choir members do not need to read music or have any experience of singing in a group: an interest in music is all that is required. As well as the improvements to their singing skills, choir members often report that they have grown in confidence, reduced their stress levels and made strong friendships.
Rhiannon said:

People are always surprised by what singing can do for them, but there is a lot of evidence to show the physical and mental benefits that singing brings.

Those effects are even more pronounced in group singing, so joining a choir really is a positive step for health and happiness.

When people say to me they haven't sung since school, or they only sing when they're at the football, I suggest they give it a try again. You just never know what it might lead to.
The next taster week runs from Monday, September 12, when aspiring singers can try a rehearsal before committing to a full term. To find out more about joining Rock Up and Sing!, email cath@rockupandsing.com