Ten members of the public have smashed a fundraising record as they prepare for the Ride of their Lives at York Racecourse.
The riders – including eight from Yorkshire – have raised more than £143,000 and counting for Macmillan Cancer Support to take part in a charity horserace in front of more than 25,000 people. Now, with the race looming on Saturday 11th June, riders are making final preparations for the event which they have been training for all year.
For Julie Kelshaw, 48, from Harrogate, it'll be almost three years to the day that she was diagnosed with cancer in her tongue.
Julie said:

When you're told you have cancer, you're in shock and it's difficult to take it all in.  I had two Macmillan nurses who were there for me from the start, through my treatment and recovery. I had all sorts of questions about my operation – it was going to last 10 hours so I was quite worried. They knew the treatment like the back of their hand so they were able to put my mind at rest. They visited me every day I was in hospital and when I was back home I knew they were only ever a phone call away. They were fantastic.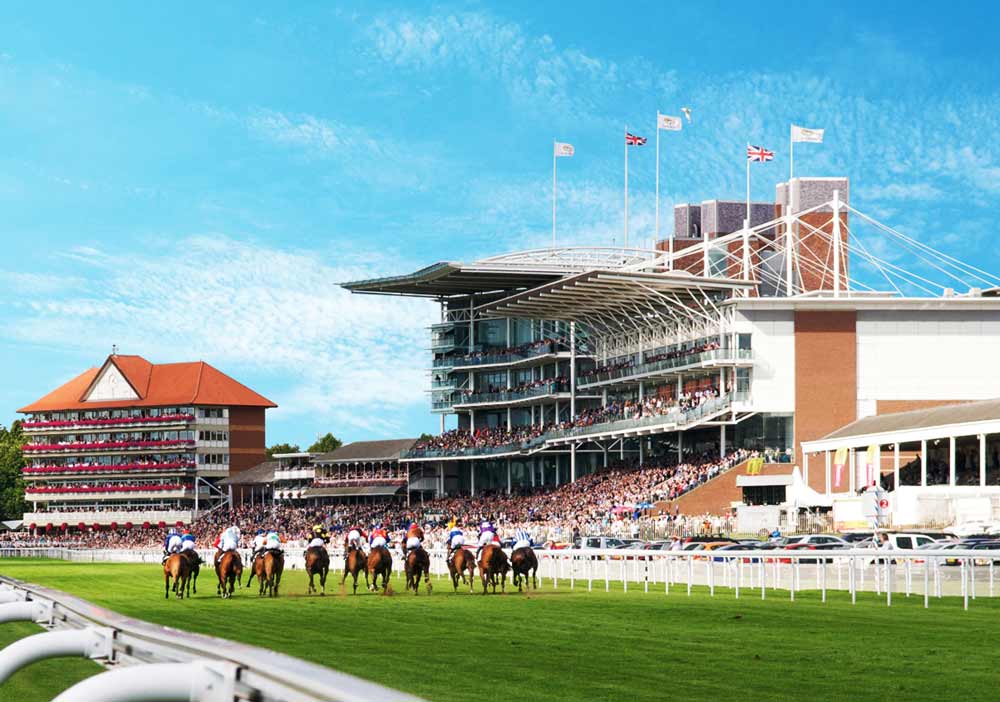 Julie was helped by Macmillan clinical nurse specialists who offer practical, medical and emotional support to people affected by cancer.  Julie's operation to remove the tumour was a success and after 10 days in York Hospital, she was well enough to return home. A six month recovery process included speech and language therapy and physiotherapy for her left shoulder and arm, which had lost some function following the operation.
Julie, who has raised more than £10,000, said:

I wanted to take part in the race to give something back to Macmillan, and because it's in York where I had my operation. I'm really excited about the race; there are about 70 friends and family coming down on the day to cheer me on. It'll be an amazing experience.
"For months, I've been out three times a week at Middleham to ride at 6am, which means getting up at 4.15am, before going to the gym. It's been hard but it'll be well worth the effort.
The Ride of their Lives, sponsored by Best Western Hotels, is the last race of the day at Macmillan Charity Raceday, which raised a record total for Macmillan and other good causes in 2015.
Robyn Mountain Wade, Macmillan Special Events Manager, said:

If you go to only one Raceday in York this year, make it Macmillan Charity Raceday on Saturday 11th June. Even by just attending, money from the sale of your ticket will help people affected by cancer. Macmillan Charity Raceday raised a record £429,000 in 2015 – it would be fantastic if we could raise that sort of sum again. There will be charity auctions taking place live and online, with lots including holidays and sporting memorabilia. Keep a look out for Macmillan bucket collectors who will also be selling raffle tickets – the top prize is £500.
The Ride of their Lives participants beat the previous fundraising record of £110,000, set by the class of 2015. The money they raise will go towards Macmillan Charity Raceday's grand total.
James Brennan, Head of Marketing and Sponsorship at York Racecourse said:

This day is such a fantastic partnership with Macmillan, now Best Western Hotels, the many other supporters and generations of racing fans. It is the biggest charity day in British racing and I wish this year's riders the best of luck as their special day approaches.
Macmillan Charity Raceday is a fundraising collaboration between York Racecourse and Macmillan Cancer Support. The event has been held annually since 1971, raising more than £6.5 million in total for Macmillan and other charitable causes.
To purchase tickets for Macmillan Charity Raceday, visit www.yorkracecourse.co.uk
For more on the Best Western Hotels & Macmillan, Ride of their Lives, visit: www.bestwestern.co.uk/ride-of-their-lives