Corrina's Homeless and Vulnerable Project is closing its café on Mayfield Grove in Harrogate and forging a new partnership with the St George's Community Centre.
The café provided food to people who presented themselves at the café as homeless. From January 2016 the service was only to the homeless, but before had been open to the public on a pay as you feel basis.
The project had tried, but failed, to achieve charity status and large amount of the donated food went to the cafés own bins. Charitable status would have reduced the running costs of the building.
From 1 June 2016 the project's meals for people who are homeless or vulnerable will be cooked and served on Mondays, Wednesdays and Sundays at the centre in Mornington Terrace, Harrogate.
They will continue to use any surplus food donated by retailers in the town to provide meals. In addition, they say there are plans to expand an emergency service providing food parcels, household items and clothing for people in need.
Corrina Young, founder of the project, commented:

Our community café was groundbreaking for Harrogate, however it was a challenge to fund the running costs.  Over the last year we have actively sought to collaborate with like-minded organisations who are also focused on helping those most in need in Harrogate.  We believe that by working together, and harnessing everyone's expertise and resources, we can make more difference to the growing numbers of people in the town who need help and support.
Chris Battersby of the St George's Community Centre said:

St. George's Community Centre is very happy to support Corrina's Homeless and Vulnerable project in their relocation to our premises, and feel that this will be to our mutual benefit for the future.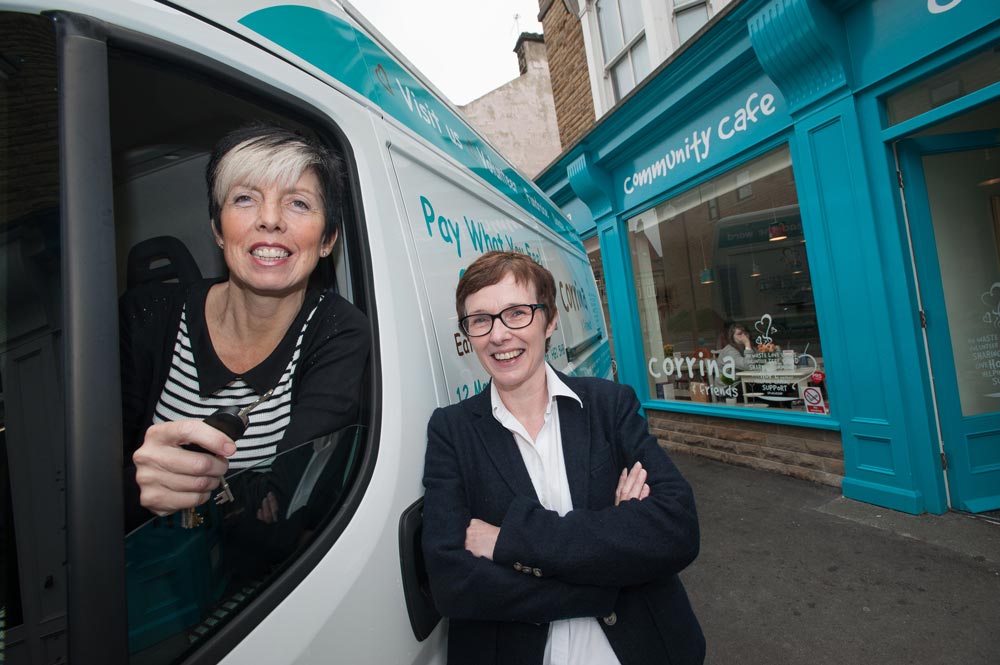 Corrina Young continued:

Our original Sunday meal for homeless and vulnerable people started at the St George's Centre and we are delighted to be returning there.  Our volunteers will be able to serve up to around 100 people at one sitting at the centre, whereas we could only accommodate around 35 at the café.
Until 31 May 31 2016 the Café will continue to serve meals to anyone in need from 3.30 – 5pm every day except Tuesday and Thursday.  When the café closes as much equipment as possible will be transferred to the St George's Centre.  Any remaining items will be sold and funds ploughed back into the project.