Former Olympic swimmer James Kirton took the plunge when he officially opened a new £80,000 swimming pool refurbishment at Harrogate prep school Belmont Grosvenor.
The Yorkshire-based athlete, who swam for Team GB in the Beijing Olympics, cut the ribbon before joining pupils at the co-educational school for a swimming lesson.
James, who was guest of honour at Belmont Grosvenor School's Speech Day in the summer, praised the school for investing in its "fantastic" pool.
James said:

I have visited more than 500 schools over the years and I have never come across one where money has been invested in the pool – it is wonderful to see a school like Belmont Grosvenor investing in such an important facility.
Members of the school's PTA raised the £80,000 for the pool refurbishment through a series of fund-raising events over the three years.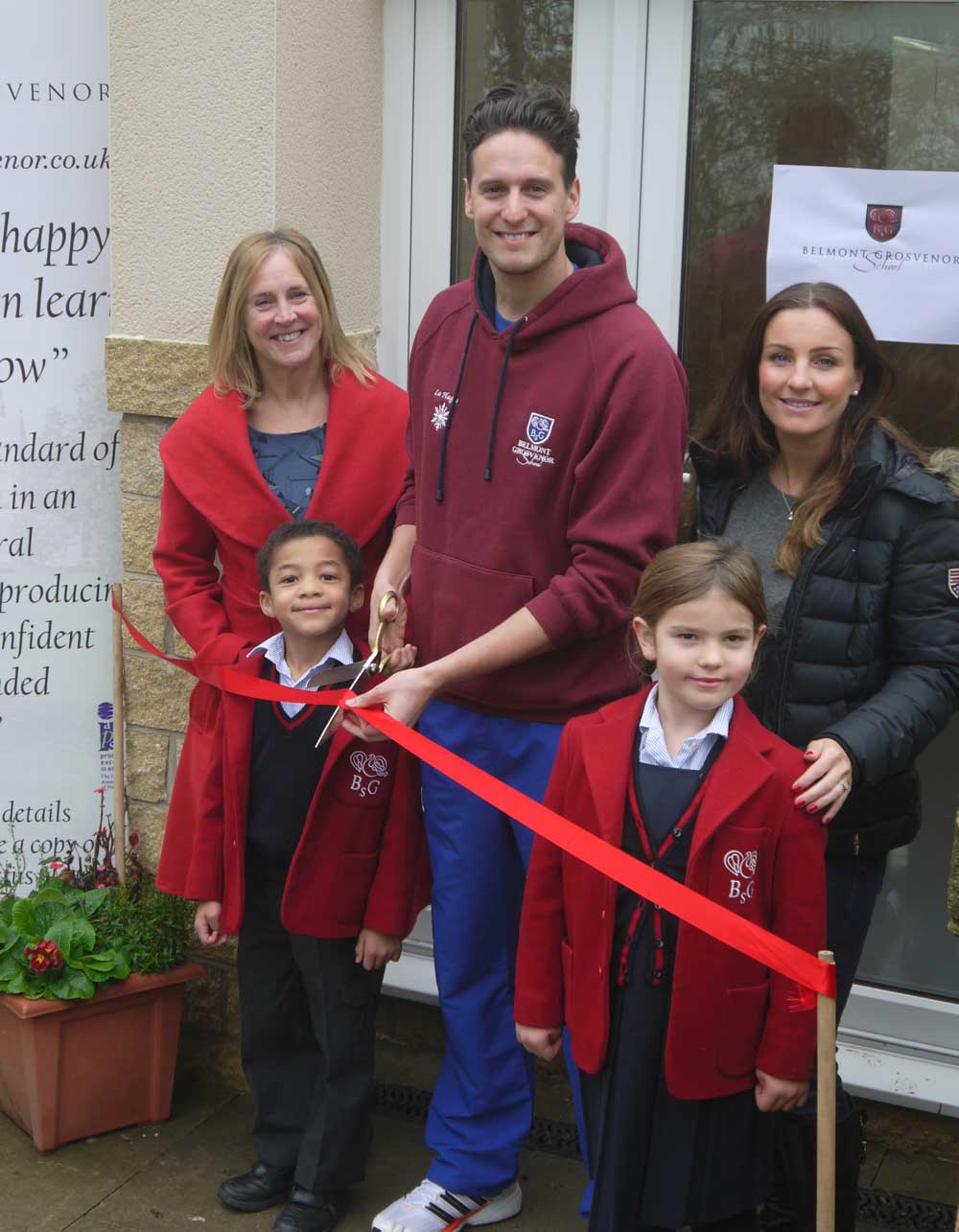 Work carried out at the 16m indoor heated pool, by Bingley-based Topp and Holmes, includes new boys and girls changing rooms, a new extended reception area and redecoration of the entire space.
Jane Merriman, Headteacher at Belmont Grosvenor School, said she was delighted with the new pool which is one of the jewels in the crown at the co-educational school.
Jane said:

The PTA have done a wonderful job over many years in raising the money for this much-needed refurbishment of our swimming pool.

As well as being well-used by all our pupils at Belmont Grosvenor, from the nursery upwards, our swimming pool is a popular community facility and the refurbishment has brought it in line with the rest of the rest of the excellent facilities at our school.

With a fantastic pool such as this, it is no wonder that our Belmont Grosvenor swimmers have an unbeaten record in inter-school galas and have qualified for national school's biathlon championships.
Caroline Huber, whose husband Mike project managed the swimming pool refurbishment, said thanks all the parents over the past three years for supporting the fund-raising.
Caroline said:

We are so lucky to have such a wonderful school community enabling the PTA to raise such a fantastic sum of money for the pool.

The generosity and support of everyone at Belmont Grosvenor School over the past three years has been invaluable, and allowed the much-needed work to go ahead.