An Army medic who crawled through a broken minibus window to treat and rescue a youngster has been praised by North Yorkshire Police.
Sergeant Michele Pownall (34) who works at the Army Foundation College in Penny Pot Lane, Harrogate, came across the collision between a coach carrying school children and a minibus transporting a young boy and an adult on the A59 Skipton road near Hampsthwaite last week.
Michele, who is a staff member at the medical centre in Uniacke Barracks, was returning from taking her baby daughter to a local nursery. She encountered the collision just after it had happened and when she found the emergency services had not yet been informed, she stopped to make that important call to them. She took charge of the scene and organised passers by to help her in finding and treating the injured.
Michele who comes from Silloth in Cumbria said:

There must have been 50 school children on the coach who appeared to be ok so I asked one volunteer to try and find out if any of them or the driver were injured and to call me over if they were.

The minibus was in a ditch and its doors were badly damaged preventing anyone getting out or me getting in. I spoke to the driver, an adult and a young boy through the broken window and the child was distressed and appeared to have a head injury.

The emergency paramedics had arrived on the scene and with their agreement I covered the jagged glass of the window with a blanket from their ambulance and climbed inside. While the paramedics assessed the driver for injuries, I tried to calm and reassure the boy in the minibus and check out and treat his injuries.

Eventually I was able look after the adult who was shocked, fitting a collar and gave reassurance as the Fire and Rescue Services cut open the vehicle.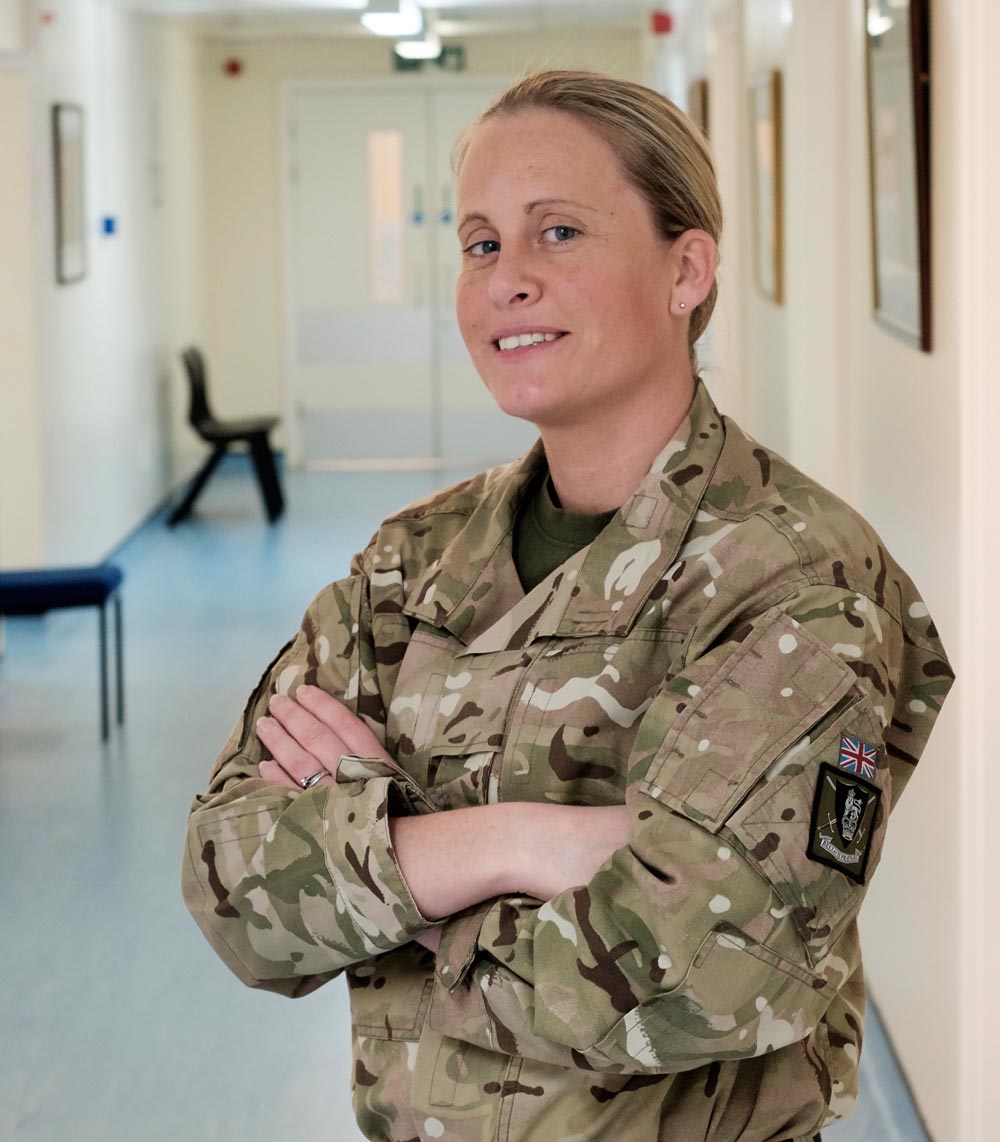 North Yorkshire Police praised Sergeant Pownall for her swift action.
A police spokeswoman for North Yorkshire Police said:

Sergeant Pownall's actions brought comfort to the young boy who was visibly distressed at being trapped inside the bus. Thankfully his injuries were not serious but he received the immediate medical care that he needed.

Due to the damage caused to the bus, the fire service had to extricate him, and a situation that could have been a hugely upsetting for him, was calmed thanks to Sergeant Pownall's quick thinking.
Three days earlier, Michele had also stopped and given aid at another collision in the area.
Michele, a trained combat medic who served on operations in Afghanistan in 2011 said :

The other road accident involved a car and a taxi and I gave some reassurance and kept the patient still until the emergency services arrived on the scene.

When I came across the coach and the minibus, I could not believe that I was putting all my medical skills into practice once again. I have only been back at work three weeks following maternity leave and so I have been amazed to encounter two road accidents in four days.