The Royal Baths in Harrogate were from Victorian times, a magnet for the rich and famous to visit the town. After falling into disrepair they were reborn with the developments of a number of bar and night life developments.
The most recent major development has seen the development of a luxury Chinese under the central dome.
Rift & Co is also undertaking a major refurbishment of its front bar and around half of its seating area. Rift & Co may not be a familiar name to many as the venue was formally Vodka Revolution, Revolution and Revolucion de Cuba.
Jeremy Ambrose has been the General Manager for six years and seen many evolutions of the popular venue.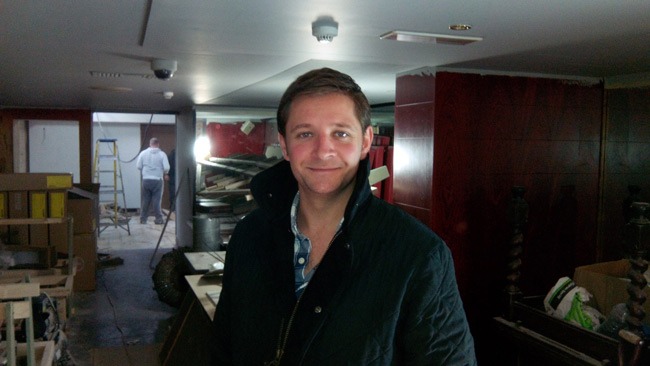 Jeremy said: The bar is owned by Inventive Leisure, currently, who have a number of bar brands across the country. It has always been a great performing bar, but the change is about keeping an eye on the market and what works.

After some consideration of Harrogate and what the local people and visitors to the town would want we felt that the Rift & Co brand would work best. It's best to describe it as an independent bar feel, with some classic cocktails mixed in with some unusual libations and the best home-made burgers in town.
Part of the move to the new brand has seen some large cash investment to redevelop of parts of the venue.
Jeremy explained: As most people who have visited us will know we are broadly split into two parts. The main room is the largest single room of any bar in town and is remaining unchanged.

It was re-developed for the Revolucion de Cuba change and has already been modestly redeveloped since then to fit the Rift & Co branding.

The big change is with our front bar and the seating area that could either be described as intimate and cosy or possible a little close-in.

I am really excited about what we have underway, I am not going to give too much away, but it will really open the space up and create quiet a different feel. The front bar is also going to look stunning!
We recently visited the development and it's a building site with little resemblance of a bar. They have plans to hold a grand opening on Saturday, 15 November 2014 – in only a few days time.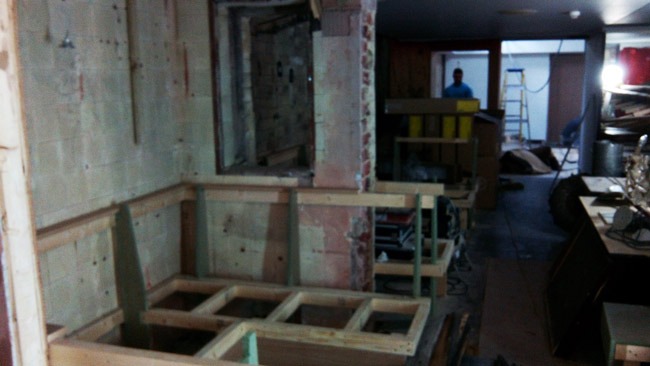 Jeremy said: The timescales are more than a little challenging.

There's lots of work still to do. The guys are working around the clock to get things completed. It's made more complicated in that we are working with a listed building and are uncovering many original features that we are working into the final design.

Since it was a bath house we have uncovered some of the original 100-year-old tiling and even windows that had been boarded over.

We are planning a big night on the 15th and expecting it to be busy so are running a guest list.

One way or another we will be ready!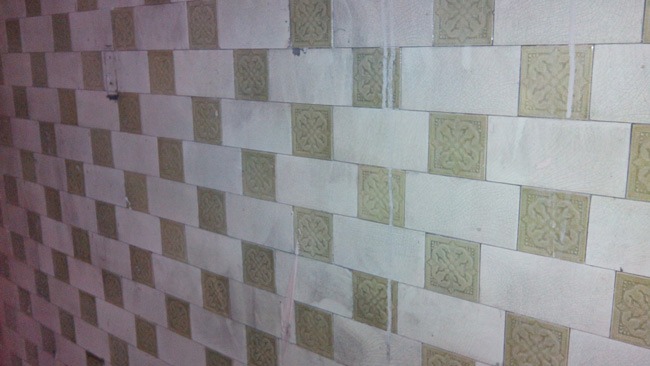 See www.facebook.com/rift-co-Harrogate