Figures released by the Department of Health have shown the quality of food at Harrogate District Hospital and Ripon Community Hospital being rated as significantly above the national average. This comes on the day that the NHS launches a new set of standards for hospital food.
The local figures are contained within the results of the new Patient Led Assessment of the Care Environment (PLACE) survey. This is conducted by a panel, which includes patient representatives, who visit wards to test and rate the food provided.
The national average for hospitals meeting standards, which include choice, 24-hour food availability, meal time environment, and access to menus as well as an assessment of the food service at ward level and the taste and temperature of food, is 88.79%.
Harrogate District Hospital scored 94.63%
Ripon Community Hospital scored 93.24%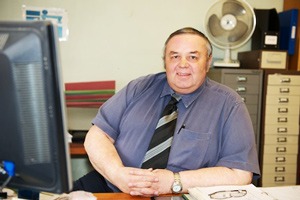 Stan Ash, Hotel Services Manager at Harrogate and District NHS Foundation Trust, which runs both hospitals, said: We are delighted that once again, the quality of our food has been praised in this national survey.

We know from feedback from patients and relatives that our food, which is freshly cooked on site, is usually well received.

We source most of our produce locally and provide staff and visitors with the same meals that go to patients on the wards, as we are very proud of the food we provide.
The publication of the results comes on the same day that the NHS launches mandatory food standards and announced that hospitals will be ranked on food quality as part of a wide-ranging drive to raise standards of hospital food across the country.
The mandatory requirements were selected from over 50 food quality standards. These will now be included in the NHS Standard Contract – making them legally-binding for hospitals. They include:
Hospitals should screen patients for malnutrition and patients should have a food plan;
Hospitals must take steps to ensure patients get the help they need to eat and drink, including initiatives such as Protected Mealtimes where appropriate;
Hospital canteens must promote healthy diets for staff and visitors – the food offered will need to comply with government recommendations on salt, saturated fats and sugar;
Food must be sourced in a sustainable way so that it is healthy, good for individuals and for our food industry.
In addition to the panel's compulsory standards, it has also recommended all hospitals develop a food and drink policy that aims to encourage, high-quality food production, sustainability and excellent nutritional care.
Complementing the new standards, the Secretary of State for Health, Jeremy Hunt, has announced hospitals will, for the first time, be ranked on the NHS Choices website for the quality of their food. The latest patient inspections data has been published on NHS Choices and shows how each hospital performs on:
• Quality of food;
• Choice of food;
• Menus approved by a dietitian;
• Fresh fruit always available;
• Food available between meals;
• Choice at breakfast;
• Cost of food services per patient per day.
Jill Gale, Senior Specialist Dietitian at Harrogate and District NHS Foundation Trust commented: We very much welcome these new standards. At HDFT we have already introduced many systems to improve the nutritional care of our patients. These include Protected Mealtimes, which allow patients to enjoy their meals in a calm and relaxed atmosphere, as well as the recruitment of Nutrition Assistants and Mealtime Volunteers to assist patients with their meals. Our patients are screened for nutritional problems on admission, and where appropriate we initiate a nutritional care plan. In addition, we use the 'Red Tray System' to highlight patients at nutritional risk who may need further support. We will be looking closely at all of the new standards to see how we can further improve the nutritional care of our patients.

Food is an essential part of a patient's fundamental care. It needs to be nutritious, appetising and appropriate to the patient's dietary needs. It should be packaged and presented so that people can eat and enjoy it. Malnutrition prolongs recovery increases length of stay and can lead to complications such as pressure sores and infections.

We pride ourselves on the quality of our food at both Harrogate and Ripon Hospitals and are delighted that it is rated so highly.