Gianni Dean, commercial accountant at Engage Mutual is swapping his calculator for a pair of trainers as he prepares to take on the Brighton Marathon in aid of Love Support Unite.
Gianni who lives in Harrogate is running the 26-mile race to raise money for the UK-based charity, which supports the Tilinanu Orphanage in Malawi.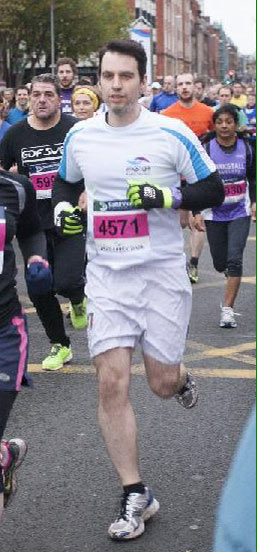 The orphanage's outreach programme helps to provide vaccinations, medical assistance, teachers, and skills workshops, while helping rebuild homes and schools in Malawi.
Speaking of the challenge, Gianni, said: Malawi is one of the world's least developed countries and the work Love Support Unite does there is invaluable.

I'd like to thank everyone to their help and support, in particular my colleagues at Engage for their donations, it will make a huge difference.
Gianni is aiming to raise at least £500 to help the orphanage to continue its good work. To boost the total, he held a fundraising day at Engage Mutual's Hornbeam Park office, organising a cake stall and dress down day, raising £200.
For more information or to donate to Gianni's cause visit: www.justgiving.com/GDLD or for more information about Love Support Unite go to: www.lsufoundation.co.uk