For a week in December, Western Primary Year 5/6 pupils displayed their creative works of art in the 108 Gallery on Cold Bath Road.
The children had spent the term learning about sculptures and why they are made. As part of their learning, the youngsters enjoyed a visit to the Yorkshire Sculpture Park. This was complimented with a talk by local sculptor Steve Blaylock. Once they were suitably armed with this professional knowledge and their own vivid imagination, the children were tasked with designing and creating their own sculptures. Each piece of art had to deliver a message that would provoke thought and discussion.
The work was such a success, the school (via the Family & Friends group) approached the proprietor of the 108 Gallery, Andrew Stewart, about the possibility of displaying the works of art among the masterpieces from international artists already on display.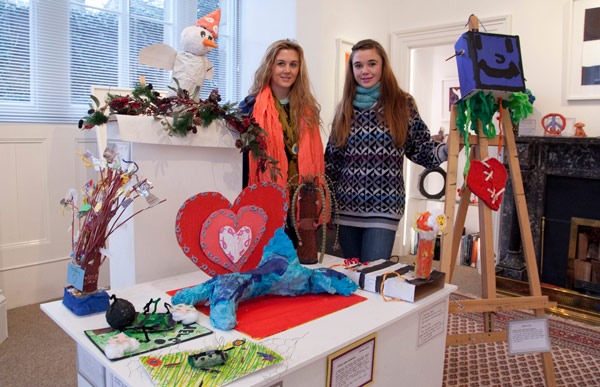 Andrew said: I love working with fresh, young artistic minds. I was so impressed with the thought, imagination and creativity shown in the work of the children. It was only right their work should be on display in the environment of the gallery for the local community to enjoy. There is some promising artistic talent among the pupils of Western Primary School and I would love to see their work in the future.

Teacher Tim Broad said: At Western we aim to stimulate the development of the children's knowledge, skills and understanding. The work they have produced with their sculptures shows exceptional thought, creativity and imagination. We were delighted Andrew agreed to the work being showcased at the 108 Gallery.