Having celebrated its most successful year yet in 2012, the Harrogate Comedy Festival (HCF13) is back for its fifth outing this 6 October 2013 to 19 October 2013.
Kevin Jamieson who started the Harrogate Comedy Festival back in 2009 and is the executive producer said:

Last year was our biggest comedy festival to date, with 87 comedians performing across four venues and more than 10,000 people through the doors.

We've firmly established Harrogate as a key destination for top comedy acts, as keen to play here as they are Leeds and Manchester

We're keeping up the good work this year. What's the line-up like? It's hilarious.
Mixing established comic names, cult stand-ups and rising stars, HCF13 has something for every sense of humour. Alternative comedy pioneer and splenetic surrealist Alexei Sayle (Harrogate Theatre, Monday 7 October) has made a welcome return to live comedy earlier this year and promises satire as whip-smart as his 1980s heyday.
HCF13 is proud to play host to an exclusive evening with David Nobbs (Sunday 6 October), the man behind seminal 1970s satire The Fall And Rise of Reginald Perrin, starring Leonard Rossiter. Onstage at Harrogate Theatre, Nobbs looks back on his 50 years and counting as a comedy writer, during which he's penned gags for The Two Ronnies, Frankie Howerd, Ken Dodd, Dick Emery and iconic Saturday night series That Was The Week That Was.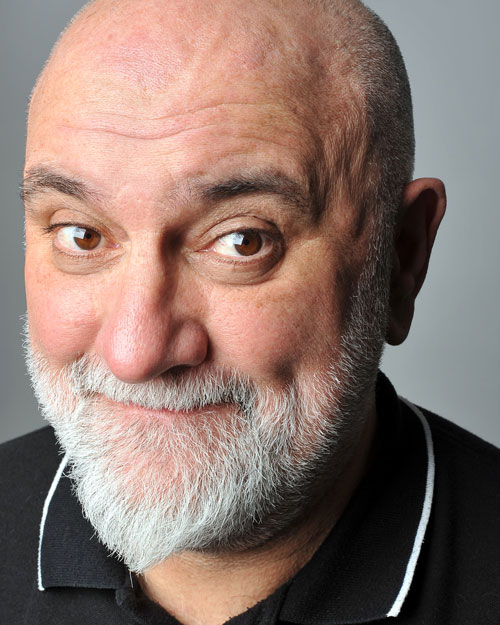 Bane of mainstream comedy Stewart Lee takes to the Royal Hall stage (Saturday 12 October), as does one-woman entertainment whirlwind Pam Ayres (Royal Hall, Friday 11 October), whose comic verse and country bumpkin burr combine to hilarious effect. His dim-witted Father Dougal character might not have been voted in as Pope (despite a furious internet campaign), but Father Ted star Ardal O'Hanlon (Harrogate Theatre, Wednesday 16 October) will be showcasing some very fine observational comedy, as will TV favourites Andy Parsons (Harrogate Theatre, Tuesday 15 October) as well as hot new notable Josh Widdicombe (Harrogate Theatre, Sunday 13 October).
Another big Edinburgh Fringe favourite, Nina Conti (Harrogate Theatre, Thursday 17 October) mixes high comedy with groundbreaking ventriloquism – try saying that with your mouth closed. The star of HBO series Family Tree introduces her daughter, handyman, gran, oldest friend and stray dog in this brand new show.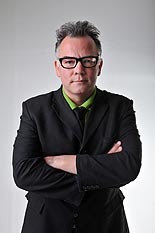 Die-hard left-winger Jeremy Hardy (Harrogate Theatre, Saturday 12 October) and Radio 4 stalwart offers mild-mannered Marxism and plenty of jokes, and there's more excellent midlife crisis comedy from Phill Jupitus (Harrogate Theatre, Friday 11 October), who made his name in the 1980s as Porky The Poet and took it household with a long captaincy on BBC2's Never Mind The Buzzcocks.
Leftfield as well as left-wing, transvestite metaller Andrew O'Neill (Studio, Tuesday 15 October) has a sharp and surreal mind beneath the tattoos and make-up. Stewart Lee favourite Simon Munnery (Studio, Sunday 13 October) is one of the most genre-bending, inventive stand-ups on the comedy block, who has more than earned his reputation as a daring master of British comedy. Baffling foppery and unhinged genius come courtesy of Barry Award-winner Paul Foot , whose Studio show proved a huge hit at last year's festival. This year, he moves up to the Main House (Tuesday 8 October), giving him more space to wield his smart and furious weirdness.
Dust-dry anti-comedian Edward Aczel (Studio, Saturday 12 October) is a definite Marmite prospect, but for those who love him, his satirising of today's super-slick stand-ups pays homage to late greats Andy Kaufman and Ted Chippington. There's even more oddball greatness from Tony Law (Harrogate Theatre, Friday 18 October), possibly at the front of the line when absurdity was being handed out. His whimsical surreal buffoonery will leave you bamboozled but beaming.
Much more bread and butter, but no less funny, stand-up comes from amiable newcomer Rob Beckett (Studio, Wednesday 16 October), and raucous musical act Vikki Stone (Studio, Friday 18 October) provides some decidedly unclassy but deliciously naughty songs. Equally slick, Tom Deacon (Studio, Tuesday 15 October) is a BBC Radio 1 star and one of the circuit's brightest young things, although not as smooth with the ladies as walking French stereotype Marcel Lucont, a witty and acerbic character beautifully realised by Alexis Dubus (Studio, Saturday 12 October).
Magic and comedy come to the fore in two shows: homegrown talent Ali Cook (Studio, Monday 7 October) promises eye-goggling illusions mixed with perfect patter and Victorian time-travellers Morgan & West (Studio, Tuesday 8 October) offer family-friendly tricks to baffle and amuse.
Straight-up stand-up is, of course, dazzlingly represented: Carl Donnelly (Studio, Monday 14 October) is a man as masterful of funny as he is big of glasses (they're pretty big specs); James Acaster (Studio, Monday 14 October) who blends whip-smart observations with offbeat set pieces, and the impossible to resist charms of big kid and face of Pot Noodle Jarred Christmas (Studio, Thursday 10 October). Then there's the tip-top jam-fur corker of a Hyena Comedy Club Closing Gala (Harrogate Theatre, Saturday 19 October), starring razor-sharp Geordie Jason Cook (above), who's been bagging awards left, right and centre for his BBC2 sitcom Hebburn, brilliant brainbox Paul Sinha, bright young spark Marlon Davis and Tom Binns' award-winning spirit medium character Ian D Montfort (right), who earlier in the year had his own BBC Radio 2 series, Ian D Montfort Is Unbelievable.
'We've also got Hal Cruttenden (Harrogate Theatre, Wednesday 9 October), who manages to be warm, catty, straight and camp all at the same time, local lads Dick Biscuit (Studio, Friday 11 October), international star Jimeoin (Harrogate Theatre, Thursday 10 October), David Morgan (Studio, Friday 18 October), sketchers Four Screws Loose (Studio, Thursday 10 October), Comedy Club 4 Kids (Harrogate Theatre, Saturday 19 October), Daniel Simonsen (Studio, Friday 11 October) – who supported Simon Amstell last year – and ascending star Matt Richardson (Studio, Wednesday 9 October), as well as the second Comedian of the Year competition,' says Jamieson. 'It's going to be full-on funny.'
There's a great opportunity for HCF13 punters to flex their creative muscles too, as beer experts Daleside are running a competition to name its specially brewed comedy festival ale – more details to follow soon. You can also test your mirth mettle with the return of our Comedy Quiz (Jakes, Saturday 19 October), hosted by ace stand-up, star of ITV's The Chase and the UK's 18th ranked quizzer, Paul Sinha.
Tickets for these events can be booked securely online at www.harrogatetheatre.co.uk or through the Harrogate Theatre Box Office on 01423 502116.