It only seems two minutes since the 40th Anniversary Harrogate International Youth Festival – Music and Performing Arts was parading through our town, but the 2014 event is warming up already with a charity hog roast and music evening hosted by the Mayor of Harrogate, Councillor Michael Newby.
On Friday 20th September from 6pm at The Sun Pavilion Terrace (Valley Gardens), the town is invited to join the HIYF committee and friends for a fabulous evening of great food and music in aid of Rwanda Child and local Harrogate charity Supporting Older People.
Proceeds from the event are going to play a vital role in helping the Rwanda Children's Choir make the journey to participate in the Easter Festival for the very first time. The choir has strong links with Harrogate thanks to the work of Simon and Cat Ross, who moved from the town to go and work on the charity's projects in Rwanda and currently act as the organisation's Directors.
The vision of RwandaChild is to promote and help achieve excellence in education, health and quality of life for the children, families and communities of Rwanda. A visit like this will be a significant life experience for many of these children and they are very eager to join in with the Festival they have heard so much about.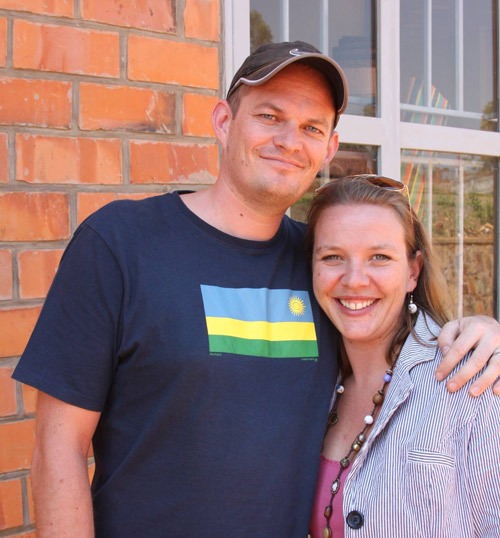 This event is one of many taking place in the coming months to support the cause ahead of the 2014 Festival. Also on offer are a Big Band and Jazz night in November and a Mayoral Carol Service on Christmas Eve. Come New Year there will also be more happening to boost the fundraising total and anyone interested in attending any of these events or finding out more can do so via email to the HIYF committee on: hiyf1973@gmail.com
Mayor Of Harrogate, Councillor Michael Newby added:

I am really looking forward to welcoming the Rwanda Children's Choir to Harrogate. This is an exciting project and I am only too delighted that it should be one of the two charities for my mayoral year.
The 2014 Festival takes place from 18th of April to 24th April and will once again bring the town to life with a host of local, regional and international music and performing arts talent.
Cat Ross, Director of Rwanda Child added: "This is such an amazing opportunity for the children in the choir. Not only will it encourage them to follow their dreams, but it will inspire the other 5000 sponsored children they represent in Rwanda. The choir are all sponsored by people in the UK or USA and all come from families who are extremely poor. Never in their wildest dreams did they think they would one day get to travel outside of their country, so they feel very honoured and excited to have the chance of this trip to the UK."
For more information please visit www.hiyf.co.uk or call 0844 858 1545. For more information on Rwanda Child, please visit: www.rwandachild.com