An EU directive led to the Control of Vibration at Work Regulations in 2005 covering the Health and Safety aspects for whole body vibration (WBV) levels – farming and forestry were initally allowed to be exempt to give the sector time to comply.
The whole body vibration limits are now set to be introduced in July 2014.
Concerns have been raised that the move could have massive implications, including making it impossible for farmers to plough their fields.
Critics have warned that this could restrict the time that farmers can spend in their tractors to less than one hour a day. It could also leave employers open for civil action with injury at work claims.
Mike Nattrass, UKIP West Midlands MEP, candidate for Skipton and Ripon, with responsibility as UKIP transport spokesman, believes that Yorkshire farmers will furrow their brows over EU regulatios to limit tractor vibration.
Mike Nattrass says the EU is again attempting to plough ahead with yet more shaky regulations.
Mike Nattrass said:


In my RICS training days I qualified on the rural side and these regulations would have been classified as 'a trailer full of FYM' in Yorkshire, instead we need to spread the truth.

As time goes by it becomes increasingly obvious that those making the EU rules have no practical experience of life in general nor the issue at hand.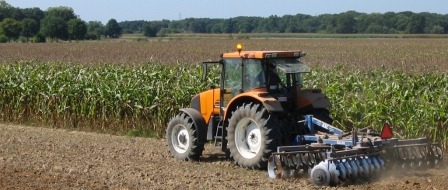 A spokesman for the Health and Safety Executive said:

Whole-body vibration can have debilitating and often life-changing health implications, particularly through back pain.

It was recognised that agriculture and forestry industries have unique challenges, which is why they had an additional nine years' transition to comply with the regulations.