What a year for Alice Boothroyd, a graduate of Rudding Park's Golf Scholarship. At 20 years old she has triumphed over more experienced golfers to be crowned Harrogate District Union Ladies Scratch Champion, Ladies Club Champion at Rudding Park and she also helped to lead her US college team, LIU Brooklyn Blackbirds, to win back to back Championships in the North East Conference. Since the age of 8, Alice, who lives in Harrogate, has been part of the Rudding Park Junior Golf Scholarship Scheme and has received expert tuition from the team of resident PGA Professionals at Rudding Park. This grounding has ensured that Alice is playing to the best of her ability.
Alice's latest triumph came when she was crowned Ladies Scratch Champion within the Harrogate District Union. In the final at Bedale Golf Club on Sunday 11 August, Alice won six of the first nine holes to dominate the tie early on. She maintained her form on the second nine with birdies on the 10th and 14th to finish eight up at the halfway stage.
The afternoon round was a tighter affair but Alice came through and made an excellent birdie on 12th hole to help close out the match on the 13th winning 7 and 5.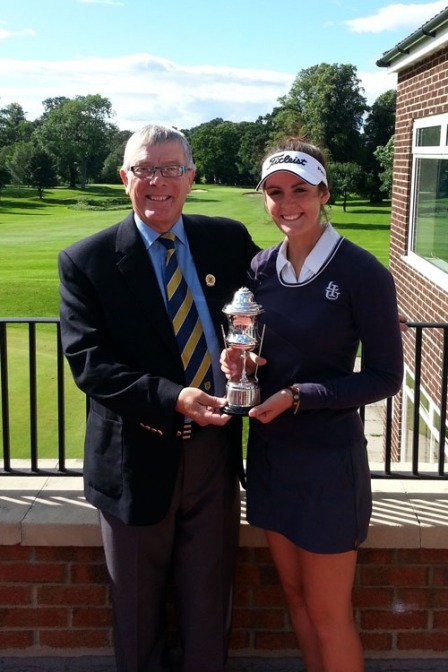 James King, Golf Manager at Rudding Park said: We are so proud of Alice. It's wonderful to have the opportunity to support and encourage talented young golfers and she has definitely been one of them. We continue to work with Alice and look forward to her future successes.