Police and Crime Commisioner, Julia Mulligan has today (25 July 2013) appeared before North Yorkshire's Police and Crime Panel. The Police and Crime Panel is made up of a number of Councillors from across North Yorkshire, as well as co-opted community members. It is the Panel's job to hold Police and Crime Commissioner to account.
Julia Mulligan updated the Panel on proposals regarding the future Northern Base for North Yorkshire Police, as well as the relocation of her own office to Harrogate.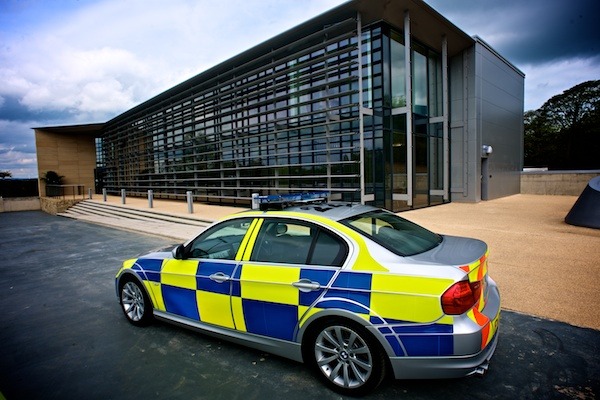 Julia will also went into more detail regarding her and the Chief Constable's commitment within the Annual Report to protect frontline service delivery. They confirmed that this will mean doing everything possible to protect office numbers at the levels they were at the time of her election in order to retain operational capacity and capability. This amounts to 1,392 full-time equivalent police officers and 183 Police Community Support Officers.
The Commissioner and Chief Constable have agreed that protecting front line police officers will be their priority, and will do whatever they can to uphold the numbers as of November 2012 – 1,392 police officers. This announcement will be made public at this week's Police and Crime Panel.
The Police and Crime Panel was held in the Committee Room at Selby District Council.
Julia Mulligan, Police and Crime Commissioner for North Yorkshire, said:

Protecting the number of frontline officers is the right thing to do. This is about reassuring the public that we will always have officers ready to answer your call, as well as carry out all the crucial preventative work that helps keep North Yorkshire the safest place in England.

This is a demonstration of putting the people of North Yorkshire first, and a further commitment to putting the needs of our communities first.
Chief Constable Dave Jones said:

This commitment provides the bedrock for service delivery going forward, in challenging times. In addition we will also strive to build up our capacity and capabilities through the increased use of specials, volunteers and closer collaboration with other law enforcement agencies to keep North Yorkshire safe.
Mark Botham of North Yorkshire Police Federation said:

Whilst we welcome this announcement we must remember that we have lost a large number of police officers from 1656 in 2007 to 1370 according to the latest Home Office figures. Even if we preserve 1,392 police officers we will be 264 officers less than we were 6 years ago and only 9 more officers than we had in 1990.

A recent OnePoll survey found that the public wants to see more officers patrolling the streets as it makes them feel safer.

Our own members are telling us that they want the Chief Constable and Police & Crime Commissioner being "realistic about what we can now achieve in this time of cutbacks and reduced numbers. The frontline is almost non existent.

Our latest membership survey which needs to be read in conjunction with our Officer Safety survey and Health and Wellbeing survey shows that our members are struggling to cope with the workloads and demands – which have not reduced. And at the same time the forecast is for the population in the area we cover to continue to rise. We are pleased that the Chief Constable and the Police & Crime Commissioner recognise the importance of maintaining numbers as we do not believe the impressive performance of North Yorkshire Police is sustainable without it.