Six strong contenders have been shortlisted for the prestigious 2013 Theakstons Old Peculier Crime Novel of the Year Award.
The winner will be announced in Harrogate during the opening night of the Crime Writing Festival on the 18 July 2013.
Denise Mina is set to defend her 2012 title as winner of one of the most prestigious crime writing prizes in the country. Mina's Gods and Beasts, is pitted against fellow winner, Mark Billingham, who has twice-won the Award, and could make it a hat-trick with his Florida-holiday thriller A Rush of Blood, considered his most ambitious work to date.
The two face stiff competition from acclaimed Faber and Faber author Stav Sherez, whose unflinching, intelligent novel, A Dark Redemption, explores the London underworld of illegal immigrants.
Stuart Neville joins the contest with his Belfast thriller Stolen Souls. His debut novel, The Twelve, won the Mystery/Thriller category of the Los Angeles Times Book Prize, with Pierce Brosnan attached to the movie adaptation.
The intrigues of Island life connect the final two short-listed authors.
Chris Ewan's Safe House is a taught turbo-charged thriller with a Manx backdrop that reveals on an island where everyone knows each other, everyone hides a secret.
The Isle of Lewis is the locale for Peter May's, The Lewis Man – already a multi-award winning trilogy for the Scottish author – with this intricate mystery and evocative portrayal of place.
This six-strong shortlist was whittled down from 18 titles. A nationwide promotion of the shortlist will now take place across 80 library services, representing a total of 1645 library branches. WHSmith will deliver a four-week campaign from 4 July to 1 August, featuring the titles in stores.
he winner will be decided by a judging panel, comprising David Swillman, WHSmith's Head of Fiction, The Guardian's Associate Media Editor, John Dugdale, Author and Festival Chair, Val McDermid, Executive Director of T&R Theakston and title sponsor, Simon Theakston, and 'Citadel' author and co-founder of The Orange Prize for Fiction, Kate Mosse.
The public vote will also count for 20% of the final decision and will be able to cast their vote online at www.theakstons.co.uk from 4 July – 16 July.
The winner will be announced at the Award ceremony on the Opening Night of the Theakstons Old Peculier Crime Writing Festival, at The Old Swan Hotel, Harrogate on Thursday 18 July at 8pm.
Executive Director of T&R Theakston and Judge, Simon Theakston, said:

It was a tough decision to get such a strong longlist down to six, as it is every year. The range and quality of the finalists is always a joy to behold, and once more it reflects a genre that is at the forefront of contemporary fiction. It is in my view the most exciting Award in the literary calendar as crime fiction is the most compelling, popular and innovative of genres. I know the importance this prize has, not least because it's hosted at Europe's biggest celebration of the crime writing, it's going to be a nail-biting countdown.
Ruth Rendell will receive the Outstanding Contribution to Crime Fiction Award on the night, joining past winners PD James, Colin Dexter and Reginald Hill.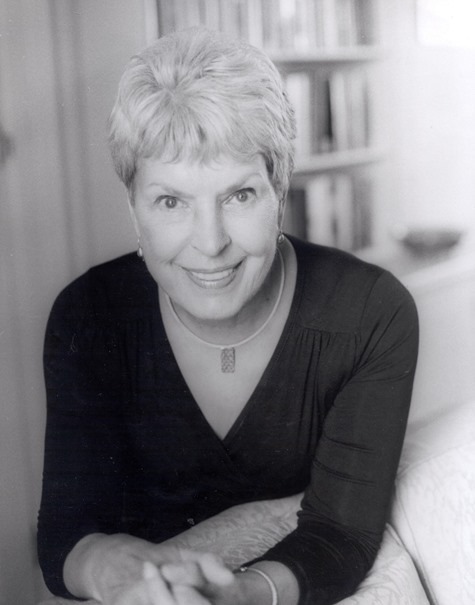 The Labour peer has more than 70 books under her belt, and is widely regarded as an innovator of the genre, both under her own name and as Barbara Vine.
Ruth Rendell said:

It really is an honour to receive this award that's so cherished in the crime writing fraternity. It's a joy to receive recognition for a lifetime's work but don't take that as a final full stop. Writing is essential to my life, I don't know what I'd do if I didn't write.
Simon Theakston added:

I'm delighted and privileged to welcome Ruth Rendell to Harrogate to collect her much-deserved Outstanding Contribution to Crime Fiction Award. Few writers have shaped the crime genre as much as Ruth Rendell. Her iconic Inspector Wexford police procedural transformed the 'who-dunnit' to a 'why-dunnit', with her astute psychological insights and concerns for the nuances of society.
4th July – Public vote open; votes cast online at www.theakstons.co.uk
4th July: shortlist announced and titles on promotion for four weeks in 600 WHSmith stores nationwide
16th July: public voting closes for the shortlist
18th July: winner announced