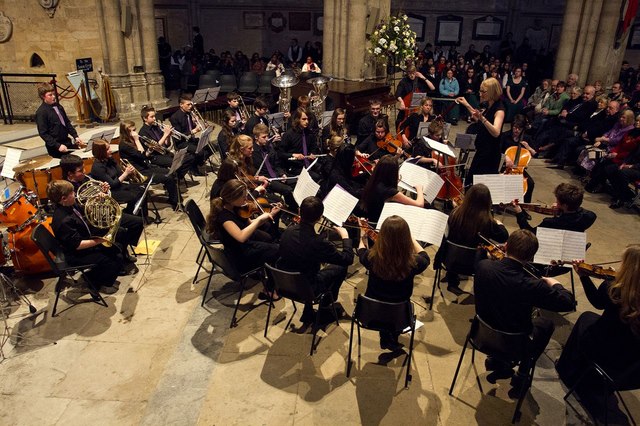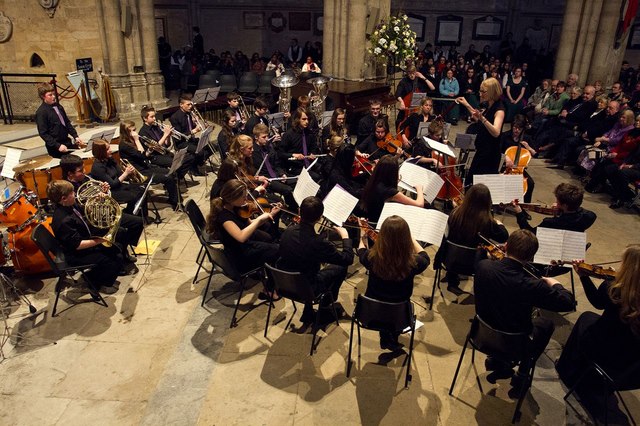 150 young musicians from St Aidan's Church of England High School will be heading for Birmingham to perform at Symphony Hall as part of the week-long National Festival of Music for Youth in Birmingham in July.
On the strength of their performances at the Music for Youth Regional Festival in March all three of the 'flagship' ensembles from the schools who participated, the Symphony Orchestra, Symphonic Wind Band and 6th Form Chamber Choir, have been invited to perform.
Mark Pallant of  St Aidain's Music Department said:

This is a fantastic achievement for all three groups who will be performing alongside some of the best musical ensembles from across the UK. St Aidan's musicians are no strangers to the national stage, but for three groups to qualify at the same time from the same school is a huge achievement.