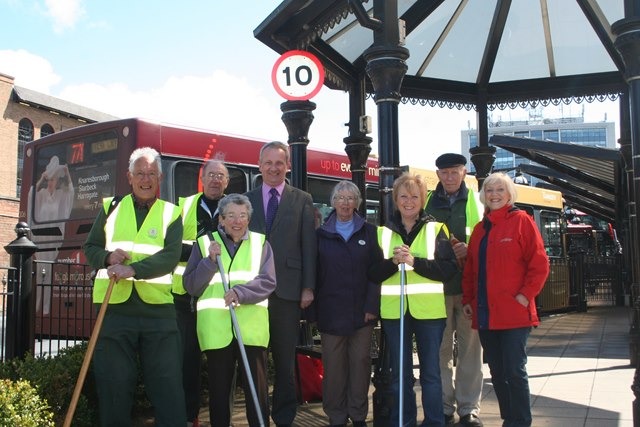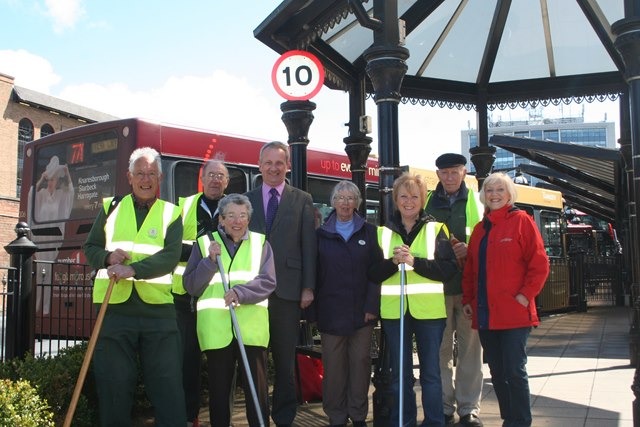 Harrogate in Bloom is to take on the maintenance of the gardens surrounding the town's bus station for the next twelve months.
This is the latest drive by this voluntary group to make sure all of the town's floral beds are of the highest standard.
And in return the bus company Transdev will become the major sponsor of Harrogate in Bloom's Awards evening.
Pam Grant, President of Harrogate in Bloom, says this is a perfect quid pro quo.
Pam said:

We approached Transdev as we felt that the bus station could use our support. This is a very important part of town with so many visitors arriving by bus or train and we felt that the gardens could do with our special touch.

We are very lucky at Harrogate in Bloom that our volunteers are prepared to be so hands on. This is the third garden we have taken on in the past twelve months. We are looking after St Peter's Church which now has a new permanent garden, designed especially for us by Lizzie Balmforth, the curator at RHS Garden Harlow Carr. We are also looking after the small garden in front of Harrogate's Tourist Information Centre. This is of course all on top of a host of other projects we are involved in.

We are happy to give our time but it is nice to have some support in return. Like all voluntary groups, funding doesn't grow on trees.
[sam id="4″ codes="true"]
Nigel Eggleton, Transdev's Director of Sales and Marketing, said:

We have a very stylish bus station and I am sure it is going to look so much better now that Harrogate in Bloom are on board. This is a brilliant partnership and it is wonderful that Transdev won't have to worry about the maintenance of the shrubbery.
Harrogate in Bloom, working with Harrogate Borough Council has brought home major floral awards in local, regional, national and European competitions. They are entering this year's Yorkshire in Bloom a title they have won more than 30 times.