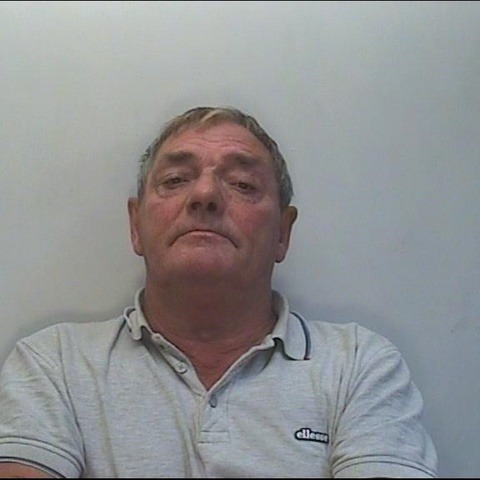 Thieves who targeted vehicles at  beauty spots in North Yorkshire have been jailed.
Roy Honey, aged 63, and Craig Green, aged 44, both from Leeds, were sentenced at Teesside Crown Court yesterday (3 May 2013) for conspiracy to steal from vehicles in the county between 6 May and 14 Aug 2011.
Honey was jailed for four years and Green received a three-year jail term.
The pair had been found guilty by a jury on 21 March 2013 following a trial.
Detectives began investigating Honey after a rise in thefts from vehicles at beauty spot car parks in North Yorkshire in the summer of 2011, knowing that he had a previous conviction for similar offences.
Officers wanted to find out what vehicles he had access to and discovered that he had been stopped in June 2011 travelling in a red Peugeot, in company with Green, in Cumbria.
This gave the police a registration number to work with and further enquiries also pinpointed a car registered to Green which was linked to a theft near Malham, in the Craven District, on 6 May 2011.
ANPR research was carried out by the Force Intelligence Bureau and they were able to link both vehicles to further offences in North Yorkshire.
On 13 August 2011 Honey and Green were caught red-handed after ANPR cameras clocked Honey's car in North Yorkshire.
Earlier that day an Italian visitor to the county had his car broken into near the Flask Inn on the A171 Scarborough to Whitby road. During the theft the victim had lost two brand new £50 notes which Honey had on him when officers stopped his car on the A64 near Malton, as he made his way back to Leeds with Green.
Mobile phones seized from the men were used along with ANPR data to link Honey and Green to 18 separate offences in Malham, Pateley Bridge, Masham, Ravenscar, Malton, Kirkbymoorside, Ripon, Kilburn, and Hovingham.
Detective Sergeant Ian Fieldsend, of North Yorkshire Police, who led the investigation, welcomed the prison sentences.
Detective Sergeant Ian Fieldsend said:

Through some good police work we managed to link Honey and Green to a number offences throughout North Yorkshire and I am pleased that they are both now serving custodial sentences which they undoubtedly deserve.

They were targeting areas which they knew would be secluded and preying on unassuming tourists who were unaware of the dangers posed by calculating criminals like these two men.

Thankfully we managed to gather enough evidence to pinpoint a number of offences which we could link to Honey and Green, and as a result they were found guilty despite denying the charges.

Their convictions mean that that visitors to the county's beauty spots can rest a little bit easier but I would still advise people to ensure they take the necessary steps to secure their vehicles when visiting secluded areas.
For more information and tips about securing your vehicle against thieves visit the North Yorkshire Police website www.northyorkshire.police.uk/vehiclesecurity