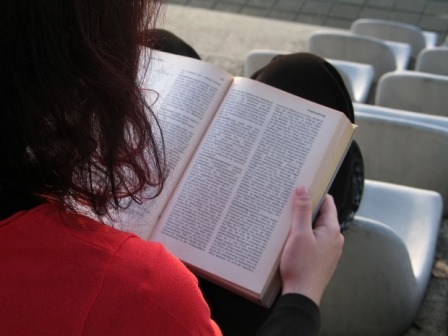 North Yorkshire County Council has put together an intensive support package to bring about rapid improvement at Foremost School, near Harrogate, after the school was placed in special measures following an inspection by Ofsted.
The county council welcomes the Ofsted report as supportive of the work already being undertaken by the local authority and a newly appointed headteacher to bring about fundamental change at the school.
Foremost opened a year ago as a residential special school for boys with behavioural, social and emotional difficulties at Forest Moor, Darley, near Harrogate. This followed the transfer of Baliol School from its previous location in Cumbria to this new site and the closure of Netherside Hall, a local authority residential special school in Skipton.
Foremost now serves the western half of North Yorkshire to complement other provision for young people with similar needs at Brompton Hall near Scarborough and the pupil referral units in Harrogate and Skipton.
Moving students with complex difficulties of this nature into a new school was always going to prove challenging and the county council has been aware from the earliest stage that Foremost has had a very difficult year.
However, Ofsted acknowledged that there were some signs of improvement at the school. Intervention by the local authority and the appointment of an executive headteacher in October 2012 had "stemmed" the problems. The local authority, said inspectors, "fully understands the problems facing the school" and had recently given leaders and managers good advice on how to support improvement.
A new headteacher, Andrew Dawson, has taken up the reins this term. He has significant successful experience of headship in similar schools.
Andrew Dawson said:

I am delighted to have the opportunity to lead the school at this challenging time. The dedicated staff team, the governing body and I are fully committed to bringing about rapid and significant improvement." Mr Dawson is drawing up an action plan with the governing body designed to secure notable improvement at Foremost within six months and to bring the school out of special measures by September 2014 at the latest.
The headteacher will also now benefit from an intensive support package from the local authority which will focus on rapidly improving the quality of teaching to raise standards and to improve pupils' learning and progress.
The package includes:
Day to day support from a special county council advisory team – this includes effective local senior school leaders and residential managers from children's social care services
Close monitoring of progress of teaching and learning
Working in partnership with the Department for Education to consider best arrangements for the school
Additional governors who are experienced in leading governing bodies of schools in challenging circumstances. The governing body will be electing a new chair at its next meeting
[sam id="4″ codes="true"]
North Yorkshire's new Director for the Children and Young People's Service, Pete Dwyer said:

Our immediate and urgent task is to ensure that pupils at Foremost get the very best education they rightly deserve.

The aim all along for this school has been to provide a rigorous and innovative curriculum with a range of opportunities to meet the individual needs of these vulnerable young people.

We are in talks with governors and the DfE about the best way forward for the future. But we are also taking immediate action to give intensive support to Andrew Dawson, Foremost's new and experienced headteacher, and to the core of dedicated staff in the school so they quickly attain the very high standards of teaching and learning we expect for all of our children and young people.

Foremost provides state-of-the-art facilities in terms of teaching areas, sporting and other facilities and residential accommodation. We must now make sure that standards of education match these facilities and are the best they can be.

We are confident that the intensive support package now in place will bring about the rapid improvement that is required.