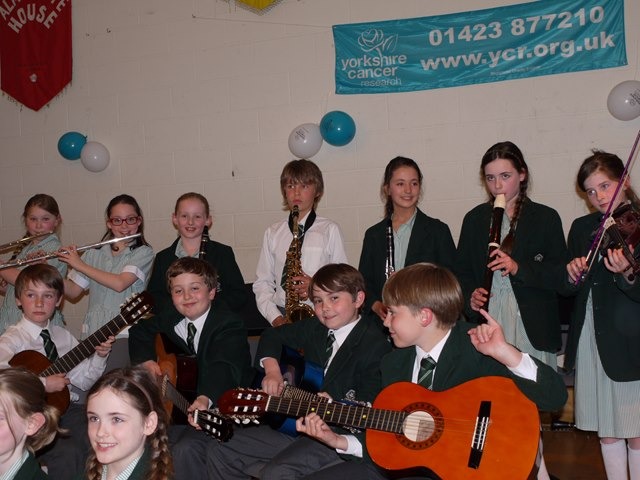 A Harrogate prep school, Brackenfield School, donated all of the proceeds from their annual Spring Concert to Yorkshire Cancer Research this week.
The annual music concert is a highlight of the school year where young musicians and the school choir perform. A total of £217 was raised. Head of Performing Arts at Brackenfield, Ms Helen Leaf was delighted with the high standard of the concert. " Music is a real strength at Brackenfield and I was so pleased that so many children were able to perform. It was a lovely evening" Children performed a wide range of instruments; flute, piano, guitar, saxophone, clarinet, oboe, violin, cello, recorders, as well solo and duet singing. The concert opened with the national anthem played by the school orchestra.
[sam id="4″ codes="true"]
The concert finale was provided by the school choir singing their winning entries from the Harrogate Festival; Bonse Aba, complete with African drums, Giving Thanks, and kitchen utensils providing percussion for their last song "Someone's in the Kitchen". Head teacher, Judith Skillington was equally pleased.
 Judith Skillington said:

Yorkshire Cancer Research is a very worthwhile cause to benefit from our concert, especially since it is a local cancer charity. I would like to congratulate all of the children who have worked so hard to present such an enjoyable concert to support Yorkshire Cancer Research.