3,000 young performers aged from 6-18 years, including 93 singers and dancers from Harrogate and Ripon, are set to take part in Britain's largest ever performance of Andrew Lloyd Webber's Cats.
Part-time theatre school network Stagecoach Theatre Arts is celebrating its 25th anniversary with an epic performance of the world-renowned musical at the National Indoor Arena, Birmingham on Sunday 24th March. Exclusive permission has been given by Andrew Lloyd Webber's Really Useful Group for the extensive arena production, with thousands of performers from Stagecoach schools nationally and internationally taking part.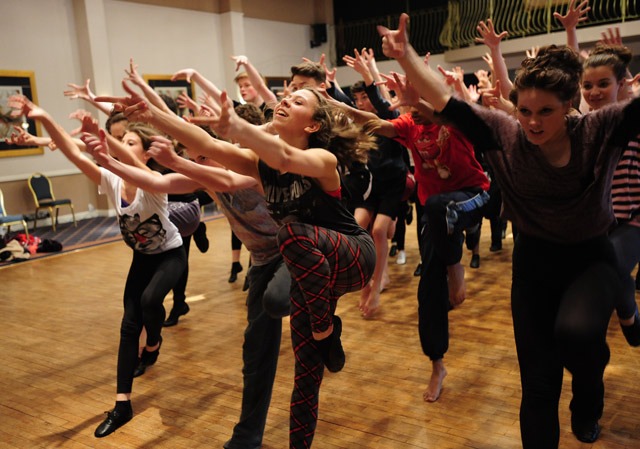 The main cast will comprise 50 specially selected dancers and 500 singers in a grand choir from 13 Stagecoach schools. An additional 2500 young performers from a further 47 schools throughout the UK, Malta, Germany and Ireland have been allocated a selection of the Cats score to bring their own individual creative dances to life within the vast arena.
These students will be supported by a virtual choir of international students from Stagecoach schools in Canada, Germany, Gibraltar, Ireland, South Africa, Spain and USA, visible on large screens. An orchestra will play the famous score under the direction of world renowned conductor, Paul Leddington Wright.
Andrew Lloyd Webber said:

I'm absolutely thrilled that so many young people will be able to take part in this very special performance of Cats. Happy 25th Birthday Stagecoach and thank you for giving your students the opportunity to perform the show in such a spectacular way.
Since Cats received its world premiere in London in 1981, it has been seen by millions of people all over the world and translated into many languages including German, Hungarian, Norwegian, Finnish, Dutch, Swedish, French, Italian, Japanese, Spanish, Korean and Mandarin.
Veronica Bennetts, Director of Education for Stagecoach, said:

We are honoured to have been allowed to perform Andrew Lloyd Webber's musical and are hugely excited to celebrate our quarter-century anniversary in this way. To bring together so many students from across the UK, and globally, has truly been team work on a vast scale and the final outcome will be something to remember forever.
T.S. Eliot's poetry combined with Andrew Lloyd Webber's music has been inspirational and the students have been in their element in rehearsals singing, dancing and acting. As it has not been feasible for many of our international schools to physically be at the performance they have submitted clips which are being made into a video collage to be played at the live event.'
Stagecoach, founded in 1988 with three schools in Surrey now has almost 600 centres throughout the UK with a further 72 overseas in Australia, Canada, Germany, Gibraltar, Ireland, Malta, Spain and the USA. It offers quality training in drama, dance and singing to young performers from 4-18 at weekends and is designed to build confidence and develop communication through performance skills.