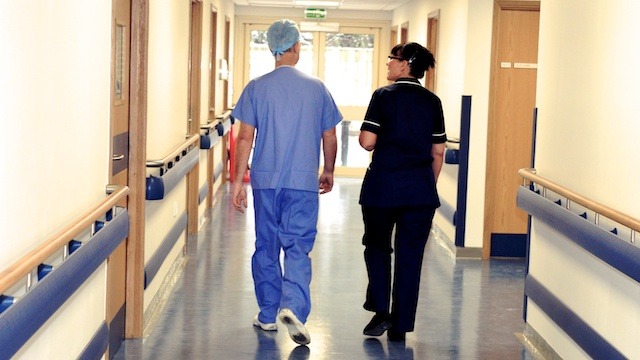 A review report on the North Yorkshire and York Clinical Services was presented to the Board of NHS North Yorkshire and York this morning (22 January 2013).
North Yorkshire and York (NYY) health economy has, for the past six years, not been able to maintain financial balance without either support from the Strategic Health Authority or by overspending its budget.
The UK's economic position and specifically the new commissioning arrangements mean that this support will no longer be available from April 2013. NYY also faces burgeoning health demands from its ageing and articulate population. The lack of ongoing financial support coupled with the forecast increased demand meant that the current pattern of healthcare provision across NYY needed to be urgently examined.
In August 2011, an independent review of North Yorkshire and York, chaired by Professor Hugo Mascie-Taylor1 was published. This made several recommendations regarding the shifting of care to community settings and the reduction of 200 or more inpatient beds as well as the introduction of strategic planning for integration between the different elements of the care sector.
In July 2012, the NYY health community (NHS North Yorkshire and York, the five North Yorkshire CCGs, Harrogate and District NHS Foundation Trust, York Teaching Hospital NHS Foundation Trust, Airedale NHS Foundation Trust, South Tees Hospitals NHS Foundation Trust, Yorkshire Ambulance Service NHS Trust) tendered for support to take the 2011 North Yorkshire Review, to the next level of analysis. Specifically this next stage of the review sought to understand NYY's forecast financial position by 2016/17, the size of the potential deficit based on the current pattern of provision and the increased demand as well as to identify new models of care that could potentially meet these significant challenges.
The NYY health community worked together from September to December 2012 to examine the current pattern and cost of services and to identify opportunities to restructure services across the system to maintain or ideally improve the service offering, but at lower overall cost to the system. KPMG have been supporting the health community in this work.
This report is a summary of the work to date. It must be recognised from the outset, however, that this report is still very much a staging point which sets out the agreements and vision for services in the future as envisaged in January 2013, recognising the constantly and rapidly changing environment
Independent Review of Health Services in North Yorkshire and York; Report of the Independent Commission, 2 August 2011
The outputs from this stage of the review are being taken forward by the system as a whole but the driver in the future will not be the PCT (which will not exist from April 2013) but primarily will be the constituent CCGs. The way in which this is envisaged is set out in this report.
The full report is here North Yorkshire and York clinical services review