Knaresborough police are making a fresh appeal for information following the theft of two pedigree Miniature Dachshunds.
They were stolen from a house between Plompton Woods and Spofforth off the A661, between 11.45am and 2.10pm on Tuesday 21 August 2012.
They are both girls, Roxie aged two and Queenie aged six. They both have smooth, black and tan fur.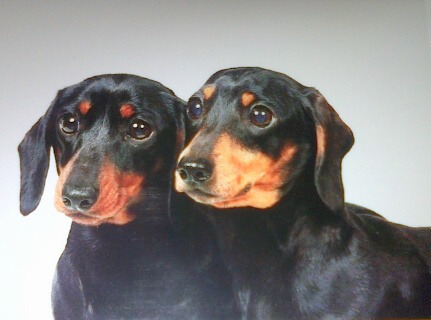 Queenie's owners are particularly concerned for her welfare as she suffers from a severe slipped disc which needs daily medication to help contain the condition. Without this medication her back legs could collapse and the medication will now be out of her system.
PC Cheryl Power, of Knaresborough Safer Neighbourhood Team, said:

The theft of these much loved family pets has had a devastating effect on the owners, who are desperate to get them back. They want their dogs back regardless of whatever condition they may be in, especially due to Queenie's illness.

I urge whoever has the dogs to give them back or leave them somewhere where they can be found and returned safely to their owners.

If you saw anyone acting suspiciously in the area at the time, please contact the police or Crimestoppers as soon as possible.

I am particularly keen to speak to anyone who was on the A661, the main Harrogate to Wetherby road, and might have seen the dogs been taken across the main road in a black cage style basket which was also stolen.
The blue Mercedes Vito van which officers previously appealed for, has now been traced and ruled out of the enquiry.
Anyone who can help to reunite the Dachshunds with their owners is asked to contact North Yorkshire Police on 101, select option 2 and ask for Cheryl Power. Alternatively information can be emailed to cheryl.power@northyorkshire.pnn.police.uk.
Or call Crimestoppers anonymously on 0800 555 111.