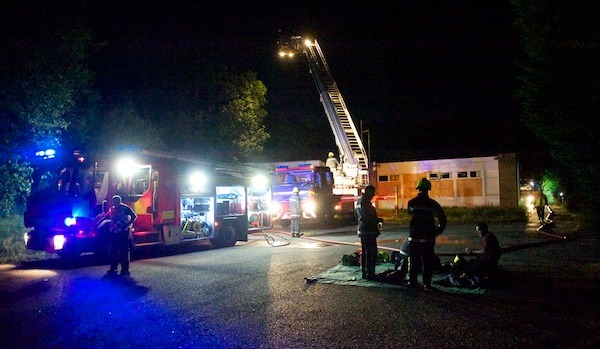 Fire crews from Harrogate attended a fire on Harlow Moor Road in Harrogate yesterday evening (30 August 2012) at 20:27
The incident had initially been reported as a fire in an open space, but on arriving, a disused single-storey building was found to be well alight. Support was requested from Knaresborough and Ripon station as well as the aerial ladder platform.
Ten firefighters, using breathing apparatus, entered the building at two points and used hose reel jets to extinguish the fire.
Around 50% of the building was damaged.
The building was unused and most recently used as a recording studio, Bash Studios.
The incident will now come under fire investigation and it is being treated as suspicious.